OVERVIEW
Features of the Hero X Dual SIM Android phone
Dual SIM
The Hero X is an international 4G phone that is unlocked. Access your personal SIM and WorldSIM travel SIM card on one phone - forget about having to carry two phones, or having to switch SIM cards when you travel.
Works Worldwide
Perfect for travellers, the Hero X world phone is 4G and GSM so you can use it anywhere.
Up To 32GB External Storage
The Hero X has a micro SD card slot that supports up to 32GB so you can keep all your files, music and movies on it.

Blog post: 10 Reasons why you need a dual SIM phone
What's Included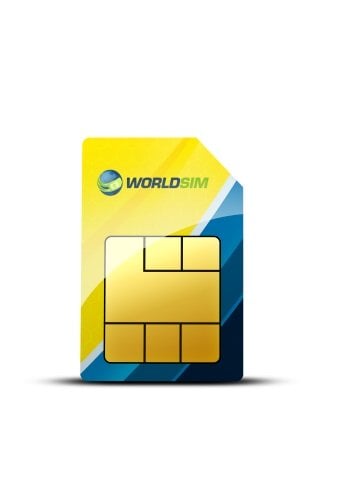 WorldSIM Travel SIM Card
The Hero X international phone comes with a WorldSIM Travel SIM card included so you can benefit from free international roaming in over 95 countries. In addition our travel SIM can reduce your international roaming charges by up to 95%.
HD 5.0" screen
The Hero X is superior in build and beautifully designed with high definition 5.0" screen, to give you cinematic experience..
Audio Entertainment
The box also includes earphones & a micro USB cable to charge the battery.
Includes Smart Touch Gesture Technology

Use touch technology to load apps or perform customisable functions.
FEATURES
Android phone
This sleek, lightweight dual SIM Android phone is slim and operates with Android 5.1 Lollipop software.
Cameras
This international phone has a front and rear facing camera. The rear facing camera is 13MP with a flash and the front facing camera is 8MP.
Expandable Memory
Comes with 16BG memory but can be increased to 32GB.
Quad Core
The Hero X is Quad Core for fast response times.
Music
The Hero X supports up to 32 GB Micro SD card (not included) so you can store all your music on it. In addition it has an FM radio built in.
5" HD Display
The perfect size for travelling as it can easily fit in your pocket. The 5" HD display gives cinematic visuals.
Connectivity
Use this dual SIM phone anywhere in the world (works in Japan and South Korea). The Hero X has Bluetooth and WiFi connectivity.
Dual SIM
There are two standard size SIM card slots on the Hero X so you can use two any SIM cards simultaneously.
Full technical specifications
Quad-Core 1.3 GHz processor
Android 5.1 Lollipop
Gesture Control
UMTS (2100MHz)
2G, 3G, 4G, (850, 900, 1800, 1900 2100MHz,)
4G (LTE)
5.0 inch HD 720*1280px
2GB RAM with 16GB ROM
13 MP/ 8MP Dual Camera with flash
WI-Fl / Bluetooth / GPS / FM
Supports Micro SD card up to 32GB
2050mAh Battery Capacity
Games
FM Radio
Handsfree
Read our Award Winning Travel Blog
Discover unique destinations, read about the best travel apps and smart money saving tips
What our users say about our International SIM Card
See what people are saying about our SIM card and our service