OVERVIEW
WorldSIM 3G Android Tablet Features

The WorldSIM 3G 7 inch Android tablet makes a great travel companion as has a range of features that frequent travellers with appreciate…
3G SIM slot
Insert your own SIM or the free travel SIM Card included, to use this tablet as a phone. The international SIM included will give you low cost calls, data and SMS in 200 countries.
Front facing speakers
The WorldSIM 7inch tablet is great for watching movies and gaming as the speakers are at the front so your viewing experience is enriched.
Flash camera
Take great photos, from either the front or back camera. The back camera has a flash so you can continue to take photos after dark.
What's Included
Travel SIM Card
Get a free travel SIM card included with the WorldSIM 3G Android Tablet. This worldwide SIM card enables you receive free incoming calls in over 90 counties and make calls, use the internet and send SMS messages practically anywhere in the world for up to 95% less.
Free credit included
When your 7" Android tablet arrives you can get online immediately as we will include free credit on the SIM included. We will pre-load the free International SIM card with credit; you can increase the amount of credit if you prefer, this will mean you get even more value.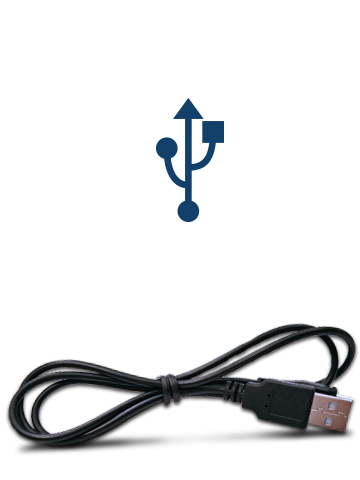 Micro USB cable
The WorldSIM Philco 3G 7 inch tablet comes with a micro USB to USB cable. To charge, simply use this cable with your exiting USB plug adapter or grab a WorldSIM worldwide travel adapter.
FEATURES
Phone
Use the WorldSIM 7" Tablet as a phone and as this tablet is unlocked you can insert any SIM card inside to make calls, SMS and use data. You will get a free international SIM card included which will reduce your roaming charges up to 95% in 200 countries, this free SIM comes with a UK and USA number.
Display
The WorldSIM 3G has a 7 inch display (1024*600) so it easily fits in pockets and is light enough to carry around, yet big enough to watch movies on and use for playing games.
Connectivity
Use the SIM card slot to connect to the internet wherever you are. The WorldSIM 3G Android tablet can also connect to the internet via WiFi and to Bluetooth devices.
Audio
With two front facing speakers the sound quality is clear and ideal for watching movies and gaming.
Operating system
This 7 inch Android tablet operates on Android 4.1 Jelly bean software and it's a Quad-core tablet that is 1.2 GHz.
Cameras
The WorldSIM 3G 7 inch tablet has a back and front facing camera. The front facing camera is 0.3MP and the back camera is 3.0mp with LED Flash.
Memory
1GB RAM and 8GB ROM. You can expand the memory using a micros SD card up to 32GB (SD Card not included).
Input
SIM card slot / micro USB/ 3.5mm audio /Micro SD card. The WorldSIM 3G 7" tablet comes unlocked so you can use any SIM inside.
Full technical specifications
Display: 7-inch 1024*600 Display
Platform: Qualcomm MSM8225Q Quad-Core 1.2 Ghz Cortex
Internal memory: ROM 8G / RAM 1GB
External memory: 32G (Max. Support)
Music player: Supports MP1, MP2, MP3, WMA, WAV, OGG, OGA, APE, FLAC, AAC, M4A, 3GPP etc.
VDO Playback: support MP 4, 3 GP
Photo: support JPG, JPEG, BMP, GIF, PNG, JFIF etc., up to 8000 x 8000
Battery: 4,000mAh. Li-polymer
Camera: Back 3.0 MP Dual Camera with LED flash. Front camera: 0.3MP
USB port support: Micros USB/5 Pin
Read our Award Winning Travel Blog
Discover unique destinations, read about the best travel apps and smart money saving tips
See what people say about this product

Here are some reviews and comments from our customers