The best 2017 holiday travel destinations
With so many amazing destinations, deciding where to go can be difficult. Sometimes you just need a break so you book something cheap and cheerful – how about planning, just a little, so you can go somewhere epic? Don't settle for average in 2017, go for amazing! These wondrous destinations aren't all expensive but will leave you feeling thoroughly relaxed, invigorated and ready to face all life's challenges…
Bimini Islands, Bahamas - for beaches and snorkeling
This paradise island is known for its stunning white sand beaches but what's even better is life under water. Grab your underwater action camera and explore beneath the surface in one of the world's best snorkeling destinations. With a huge array of colourful fish, eagle rays and sometimes even dolphins, you won't be disappointed. You can also dive-snorkel through a sunken ship and explore the sunken road to the legendary lost city of Atlantis. You can also take a trip to pig beach to swim with pigs!
Tyrol, Austria - for hiking and tobogganing


Hike gorgeous rich green valley's, pass waterfalls, lakes and admire the majestic mountains that surround you. To spice up the hike there is also a cable car to get to the top of the mountains where there is a panoramic lookout, then to get back down you can take the alpine coaster toboggan. It's a beautiful place to stay and there are many activities from rock climbing to canyoning. Make sure you take a high capacity powerbank so you don't run out of battery as you will need your phone for photos and to navigate so you don't get lost.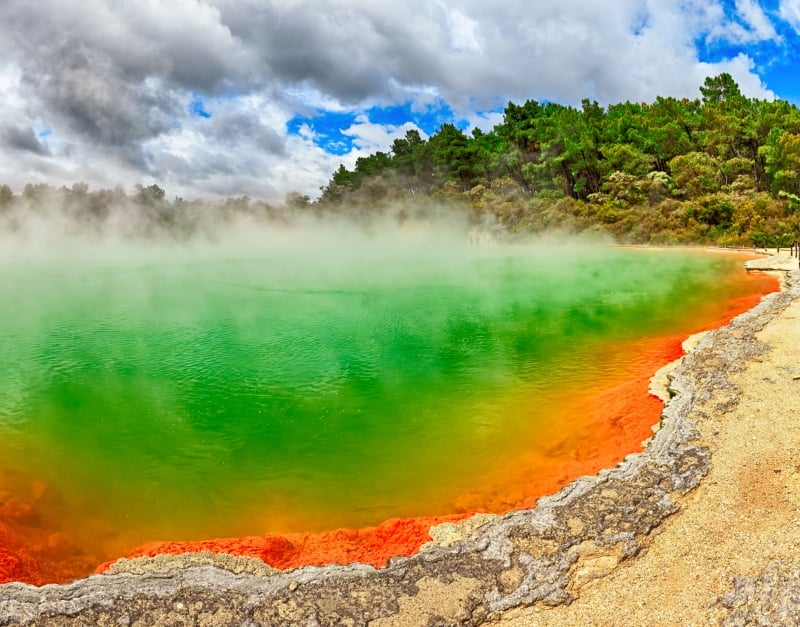 Auckland, New Zealand -for wildlife and natural wonders
Glow worm caves, whale and dolphin watching and of course Kiwi birds – New Zealand is heaven for nature lovers and outdoor enthusiasts. You don't have to stay in Auckland but somewhere nearby makes a great base for visiting many destinations. Don't miss Rotorua; renowned for its geothermal activity, with erupting Geysers, bubbling mud pools and thermal hot springs. It's a long flight though so consider a stopover somewhere for a few days and don't forget your noise cancelling headphones so you can have a peaceful plane journey.
Angkor Wat, Cambodia -for history and photography
Ankgor Wat is known as the 7th wonder of the world and it consists of many impressive temples of an incredibly grand scale, built in 113-5BC. The temples span 162 hectares and many of the temples are in superb condition. There are over 50 temples to explore, each totally unique; some even have trees growing through them and of course there are monkeys. Make sure you take an extra micro SD card with you as you will take an insane amount of photos! You can use a 4 in 1 card reader to easily transfer files between your devices.
Kerela, India - for superb natural beauty and relaxation
If you need to relax then Kerela is the place to go. You can stay on a house boat and leisurely cruise the backwater canals taking in the lush greenery and palm trees. With 600km of palm lined beaches you relax in the sun, marvel at the mountain backdrop or explore the rich wildlife that Kerela's national parks have to offer. And the food! We haven't even started on the food – yum! It can be hard to get a SIM card in India and roaming charges are expensive so grab an international SIM card so you can talk, text and browse the web for less while you are away.
Algarve, Portugal - for sun and fun
If it's fun you're after the Algarve has loads of exciting night life, we love Caniço; an outdoor bar on the beach, built between the cliffs where you can dance on the sand to live music and DJ's. By day laze on secluded beaches with your waterproof speaker listening to your favorite tunes. When you are ready for some excitement you can hit the waterpark, shop till you drop or explore cool beach caves.
Las Vegas, USA - for excitement
Is there anything Vegas hasn't got? It's not all gambling and casinos, Vega also has heaps of exciting activities and even natural beauty so you will never get bored! Add some thrills to your trip with a race on a dune buggy through sand dunes, take a day trip to visit the Hoover Dam or have a scenic picnic in the Grand Canyon. As night time ascends take in one of the many impressive shows, eat yourself silly and then hit the clubs. The meals are huge in the US – keep the extra weight at bay with a fitness tracker.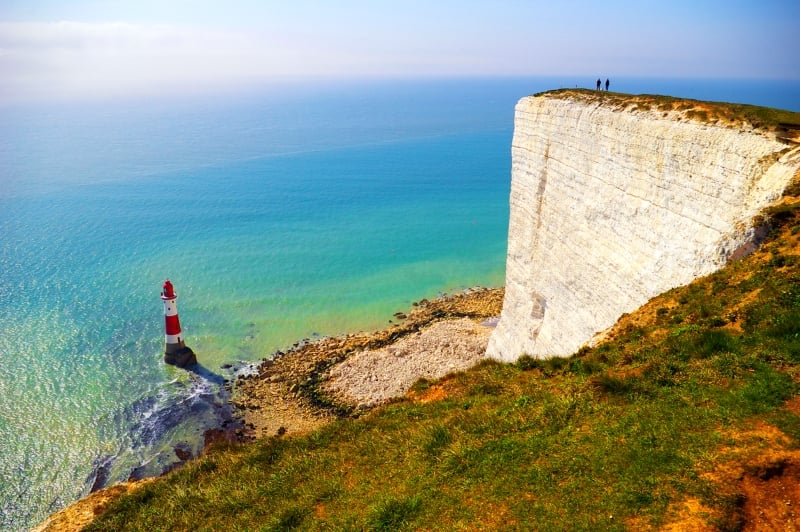 South of England, UK - for a road trip
The good thing about England is that it's small so a road trip will enable you to see loads without having to be restricted to the car for very long. Start with a stroll along the white cliffs of Dover, then drive to your first stop, Bodiam castle in Kent, less than 2 hours away. This fairy tale castle is complete with a moat and draw bridge and has fun activities like jousting and archery. Next stop is Brighton, for fair rides on the pier and yummy food. After that head to Exmoor national park, it's one of the darkest parts of the world so stargazing is out of this world! Finish your trip in Cornwall for beaches and surfing. If you are visiting the UK from abroad grab a UK travel SIM card so you can get low-cost UK rates and cheap international calls so you can phone home.
Tokyo, Japan - for a city break
There is so much to see and do in Tokyo it's hard to know where to begin; sumo wrestling, temples, karaoke, hot springs, giant Buddha's, amazing food, shopping, national theatre and plenty of strange experiences! Using your SIM in Japan is likely to cost a fortune and local SIM cards are hard to come so take a mobile hotspot an add an Asia data bundle so you can browse the web, then use apps like What's App and Skype for calls and SMS.
Where do you wish you were off to next?