Traveling plays a major role in maintaining emotional and physical health and effectively reduces stress. Every traveler gains invaluable experience by visiting any significant new place. When these places turn out to be unique and hidden, the voyage becomes an unforgettable experience. With summers at their peak, UK offers some of the most unique travel destinations for any globetrotter. Let us discover few of the unique hidden gems the UK has to offer.
Before you begin this travel odyssey, a quick check of travel essentials will considerably ease up your journey to this fabulous country. The first must item to carry is an international sim card (we recommend the WorldSIM UK SIM card) to keep you in touch with your loved ones, a portable Wi-Fi to protect your digital identity (try the E5785 Huawei Mobile Wi-Fi), a traveler's safety bag, and lastly your passport along with your travel documents.
Mount Snowdon

How does seashell hunting on a mountain sound? Bizzare? No not on Snowdon Mountain. The UK's second tallest mountain was formed due to tectonic activity and was apparently at the bottom of the ocean in the pre-historic era. The area around this mountain is laden with pre-historic seashells and fossils.
A treasure hunt for pre-historic seashells or rare sea-skeletons could easily make you famous and maybe if fortune smiles on you then make you rich. A rare and tempting invitation for any tourist with genuine wanderlust!
Newton's apple tree

The fabled apple that has etched onto every scholar since they were a student. The apple that led Newton to discover the law of gravity. The tree is a testament to the incident of an apple falling on Newton's head that led to this scientific discovery. The Eureka moment that changed, the general populace view this world. The basic principles of physics and the laws of motion, we all take for granted today.
Visit a pirate island
Pirates and their daring escapades, where infamy strikes terror in the common folk. Lundy Island, an isolated island has such incredulous pirate history that sends a shiver down every tourist's spine. At the start of the Atlantic Ocean, where the Bristol Channel ends Lundy Island has the unfortunate history of being the territory of North African pirates. Hailing from Modern day Morocco, their tale of debauchery, plunder and loot held this Island at their mercy for over 5 years.
Now, this is a vacation spot which will hold a special place in anyone's travel bucket list! Enjoy its beautiful charm and protected wildlife thinking of the danger this Island has overcome to earn its fame in the modern day.
Breakfast up high

A healthy day should start with a healthy breakfast. When this breakfast happens to be on the top of the world or the next best thing (on the 31st floor), then that truly is a treat for any traveler. Welcome to the stylish and delicious restaurant, Aqua Shard. Enjoy views almost as stunning as the ones from the top from here.
Start your day with express breakfast beginning at just £9 and a full English costs just £18.50. Prices cheaper than a ticket to reach all the way to the top. Do remember to book your place in advance as this is a quite popular restaurant in that vicinity.
Be in two places at once

One must be realistic and always plan for a miracle. For instance, why not walk on both the hemispheres of the globe simultaneously. The Royal Observatory in Greenwich, right at the top of the hill, makes this impossible feat possible! Here the line of zero longitude is embedded in the ground. Tourists can put one foot on one side of the line and the other feet on the other side. Behold! you'll be standing in two hemispheres. A rather must feat to achieve in one's short lifespan. Don't you agree?
UK SIM Card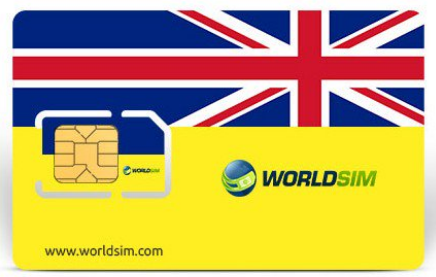 This prepaid UK SIM card makes your international calls to UK really cheap. It's packed with such unrivaled benefits and features that you'll not find anywhere else! The features of the UK SIM Card include:
Cheap Calls: When you buy a bundle plan, you can make outgoing calls starting from 1 pence/min in UK

along with other international calls.

Or Pay As You Go: Recharge the SIM as per your usage, one top up could last for an entire year
Always On: Our sim in most cases, automatically switches to the strongest network signal operator within your vicinity
Go Global: Roam in over 200 countries and save up to 95% on your roaming charges
No Limits: Unlimited free incoming calls on UK number while traveling (in over 95 countries)
Multiple Numbers: Our sim comes with a free UK and USA mobile number
Add Multiple Numbers: Add numerous numbers using our Virtual Number Service
1 size fits all: UK SIM card will work in any permissible unlocked or sim free mobile phone
Get your FREE WorldSIM UK SIM card now!