New Travel Apps for Travellers to have this Fall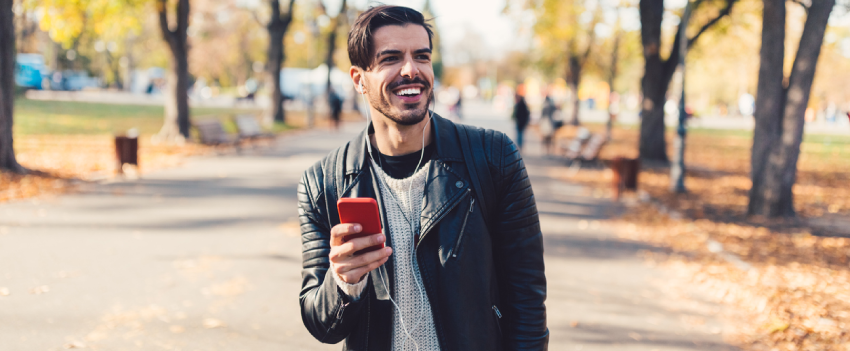 Nearly all the services today have a digital presence online for assisting their customers. Furthermore, these services are also tailored to work seamlessly with a customer's mobile phone. Despite this, using the correct set of Apps make all the difference for a traveler. The time-saving feature of Apps to just complete work through a mere swipe or touch is both refreshing as well as super easy. With the arrival of the new season, we present a fresh set of Apps for you to make the most of any journey this fall.
As always, we advise our travelers to be adequately prepared before setting off to any travel hotspot. All you need is an optimized Data SIM Card, a suitable pocket Wi-Fi (Try the ZTE Wireless Pocket Router), a live-action camera and the must-have boarding pass!



What irks most travelers is waiting for 5 to 7 hours before catching the next flight. Most people prefer to stretch their legs, get a shower and have their priceless cozy shut-eye time. However, most tourists tend to avoid these during downtime to avoid exorbitant costs of hotels.
Well now no more! Dayuse App is a free app that lets users book rooms for hours and that too at nearly 75% discount rate. Travelers can book a room on an hourly basis to work, rest or take time for themselves. Tourists can enjoy hotel services such as spa, bar and swimming pool at a fraction of costs when laying over between two flights. They can easily get that elusive R&R with nap and shower at these "daybreak hotels" making any long journey pleasant. Expanded in over 22 countries and 4000 three to five-star hotels, the app is really a miracle for modern-day travelers.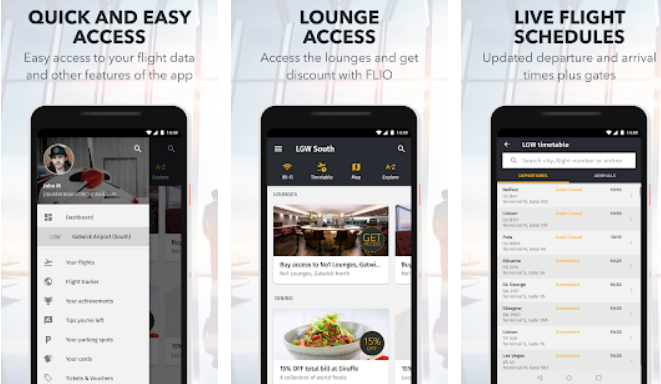 Another brilliant app available for free which helps travelers to survive layovers by providing detail information about travel lounges. With more than 3000 indexed airports, this app provides detailed information about navigating different terminals, updated flight status and discount access to luxurious travel lounges. What's more, the app also finds restaurants, cafés, shops, and bars with exclusive offers!
When a tourist has reached their destination after a flight, the app further provides input for finding the shortest route to hotels, shuttle buses, and taxi stands. Being the official partner of 300 airports, FLIO truly is the global airport app that is indispensable to globetrotters.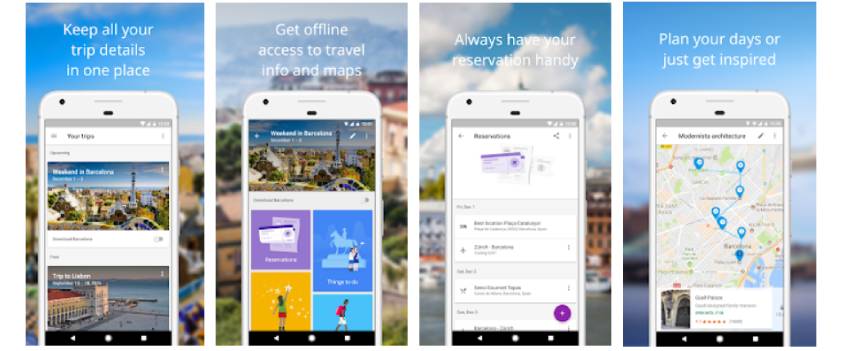 After assisting tourists with Google Assistant and Google Translate, Google has outdone itself with another handy travel app. Google Trips is a free travel app that uses Gmail to organize a traveler's disorganized travel plans and reservations in a single place. The app helps travelers explore the world easily by giving activity suggestions on the places a traveler is visiting. Another great feature about this app is that it can also be used in offline mode saving precious data costs while roaming different tourist places around the world.
About Worldwide Data SIM Card

The 4G worldwide international Data SIM Card is ideal for iPads, tablets, and portable WiFi devices as its a data-only SIM (no voice or SMS). Use this international Data SIM Card to slash the cost of data roaming worldwide. The salient features of this Data SIM Card are as follows:
• Get prepaid internet at very low costs in 188 countries
• 4G speeds in countries that offer 4G
• Reduce your data roaming charges by up to 95%
• Compatible with all unlocked devices & all SIM sizes
• Prepaid credit never expires
• Add a data bundle to get even lower data rates
Order your free Data SIM Card now!