Fancy a long weekend somewhere different?  There are loads of places in and around Europe, rich with hidden gems and scenery to die for.  Fill your world with wonder and get some excitement in your life with these picturesque destinations…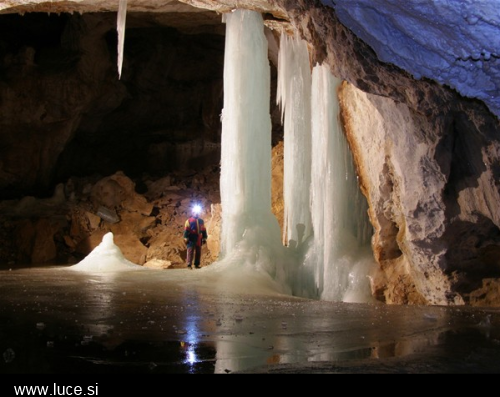 Slovenia
The land of mountains and lakes; Slovenia is packed with captivating attractions including brown bears, heaps of castles  and over 9000 caves. Postojna Cave is the biggest and very grand with glistening stalactite formations -plus its home to the Proteus salamander. Our favourite cave is Snežna jama, its surrounded by a stunning backdrop of mountainous scenery, an ice lake and ice sculptures.  The entrance to the cave is through a sinkhole and inside the cave you can see impressive ice
stalactites that look like frozen waterfalls.  Slovenia is also home to some of the best wine growing areas in the world – a perfect excuse for wine tasting (…for research purposes only of course!)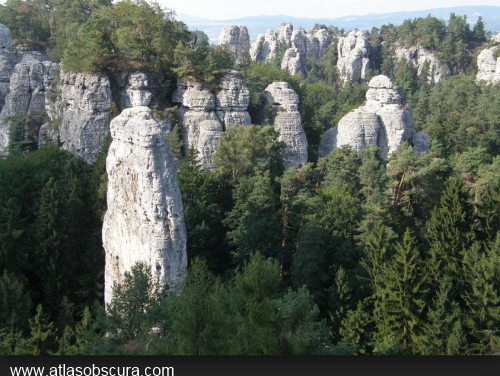 Czech Republic
Discover Czech Paradise (Český Raj), a dense forest which has huge sandstone rock formations jotting out from the ground.  Amongst these rock towns there are lots of castles to explore so perfect for hikers, historians and adventurists.
A trip to Prague should be on your list where you can  take a trip on the funicular railway (a small cable railway) which takes you up to the top of Petrin Hill where you will find small castle type building with a mirror labyrinth inside.  While you are there you can climb the 299 steps mini Eifel Tower for great views across the city and look through the telescope at the observatory which is open for public use.
If you want a relaxing break then head to the quaint spa town of Karlovy Vary.  Here you can enjoy natural hot springs and indulge in spa treatments.


Switzerland
Mountainous and full of national parks, you really should get high in Switzerland. Take a ride on the Bernina Express which takes you on a journey through the Swiss alps –go in summer as there are rolling green slopes covered in flowers with a backdrop of snow-capped mountains.  Seriously stunning!
Visit Titlis to see Trummelbach Falls where there are 10 glacier waterfalls that are inside a mountain. You can reach the falls via a tunnel-lift.  Titlis is also home to a glacier cave and a cliff walk 3,041 meters high (not for the faint hearted!)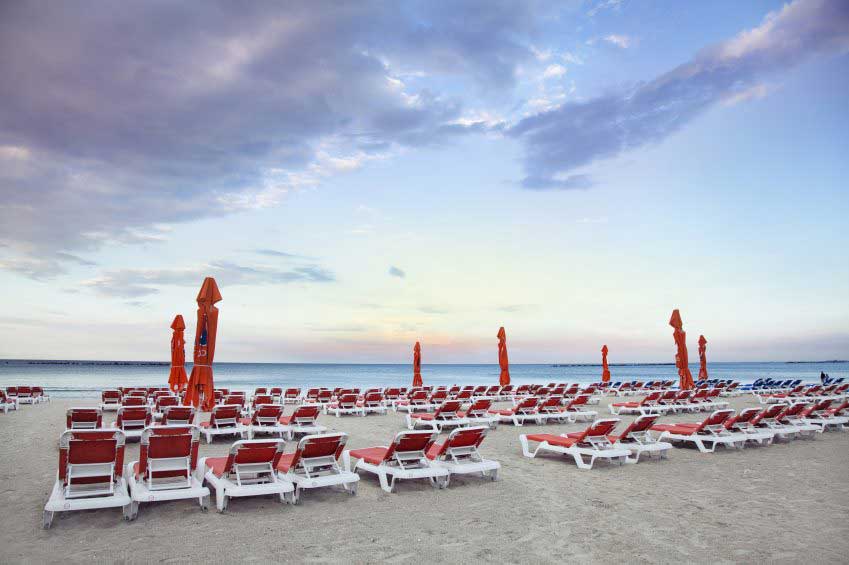 Romania
Where you'll find Transylvania and the home of Dracula!  In addition to the vampire tales Romania has plenty to see and do from a visit to Berca where there are bubbling mud volcanoes to the Black Sea Coast (allegedly the place where Jason and the Argonauts landed after finding the Golden Fleece).  Here you can laze on beautiful beaches, swim and enjoy water sports.  Wildlife lovers should tale a cruise on Danube Delta River as there may be a possibility of spotting otters, boars and even
wildcats.  By night there are many traditional music and dance performances that are worth watching.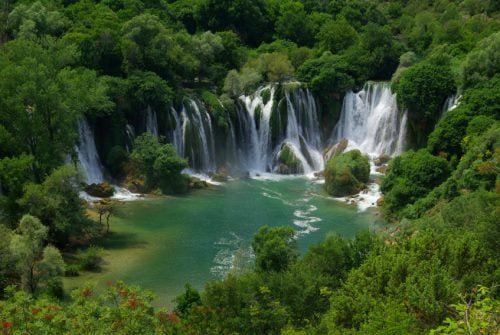 Bosnia and Herzegovina
Adrenaline junkies will love Bosnia and Herzegovina; white water rafting is very popular and with three rushing rivers it is a popular pastime for locals.  You can also explore one of the last remaining primeval forests in Europe in Sutjeska National Park – a great place for hiking and those that are up for a challenge can climb Maglic Mountain - the highest point in Bosnia and Herzegovina.
Kravica Waterfalls should also be on your list – it's very impressive and the water is crystal-clear and gorgeous shade of turquoise!  Grab some time to relax on Bosnia & Herzegovina's only beach which is in Neum.

If you are heading to Europe check out these travel accessories that save you money.