Unique Romantic Getaways to Plan with your Better Half this Valentine's Day
Love is all about expression and selflessly tending to need of our better half in any relationship. Without expressing what one feels the fire of passion in couples can easily die down. Through Valentine's Day, one tries to convey this feeling through gifts and flowers but repeating the same gesture every year can make any great effort become vain. To speak the spark alive in a loving relationship, there should be variety. We have collected some wonderful romantic getaways (which are also easy on the budget) that will make your valentine this year feel like the love akin to fresh dew in spring.
To make your holiday seamless and spoil-free, we recommend you be adequately prepared. Besides the travel documents and your usual packing, we highly recommend some must-have travel accessories. Make sure you carry a robust International SIM Card, a pocket portable wi-fi, and a rugged phone just in case you both decide to go for trekking.


This southern city is meant to be enjoyed at a snail's pace. It's no surprise it got the nickname, 'Slow-vanaah'! Ideally, the best time to visit this Georgia city is from March to July. The city is preparing for various festivals, the weather is warm, trees leaves and azalea blooms out of hibernation. This is the reason you should not book your tickets in March-July but book it in late February instead. Temperatures might be down during this time of the year but so does the hotel prices. Start your trip in this gorgeous city after booking your tickets near the Savannah/Hilton Head airport and also outside the Historic District. The rooms here are very affordable, and you are only a quick drive away from catching the downtown action.
The compact city of 22 squares is filled with lively fountains, eclectic sculptures, shade trees, and flowers. Visitors should either use a bike or walk to explore the city. Couples are often found strolling beneath Spanish moss-laden trees at Forsyth Park, buying souvenirs at the city market and relax on the beach at Tybee Island. For culinary delights, couples should head to The Olde Pink House, Leopold's Ice Cream, Sandfly BBQ and Local 11 Ten or Cotton & Rye. The city also boasts of a happening nightlife and the Southbound Brewing Company, Savannah's first microbrewery along with Treylor Park should be couples must visit stop after landing in this city.


A private island all to yourself? Yes, it is possible! Inisheer Island in Ireland makes this dream possible or as close as it can be. It is the smallest of the Aran islands located off the mainland. It offers peace and tranquillity to tourists wanting some alone time. The small island is just spread about two square miles and can be easily covered on foot.
Couples can enjoy their solitude here in a near perfect dream destination. The powdery white sand beach edged by crystal clear turquoise waters can only be beaten by the sunny vista surrounding the island. A strong local Irish community welcomes tourists with their traditional Irish way of life. Couples can walk to the lighthouse or the shipwreck of the Plassy soaking in the diverse landscape unfold before their eyes. Apart from fishing, swimming or laying around all day, the local natives keep the tourists here entertained with their nationwide famous finest music and a great night out activities.
The ideal place for couples who wish to have an unforgettable romantic escapade on a low budget. Ecuador is famous for all the right reasons and is also staggeringly cheap. Couples here will be delighted to see a romantic ambiance everywhere around here. Roses can be found everywhere from public places, restaurant entrances, romantic hotels, and the street décor. Roses, after all, are this country's top exports.
The country is also home to the most diverse terrain rich with beautiful beaches, dramatic volcanoes, hot springs, and the amazing Amazon rain forest. Cuenca is also a popular destination for expats and consists of a UNESCO World Heritage site. The city has is old world charm intact and this is not even the best part! Couples can ravish the multiple-course chef's tasting dinners with wine at a fraction of the cost here. Sound the perfect love nest isn't it?
Couples looking for adventure as well as romance in a single destination should visit the lesser known side of Grand Canyon, Arizona. Not only is Havasupai budget friendly, but it is also richly endowed with the world's most beautiful waterfalls.
Couples need to undertake a 10-mile trek on the Havasupai Native Reservation, a remote area of Grand Canyon only to greeted by some of the most magical waterfalls with crystal clear aquamarine waters that plunge into travertine swimming holes at the bottom. The reservation includes hotel-style lodging and camping at a marginal cost. The most outstanding place to visit here is the Havasu Falls.
WorldSIM International SIM Card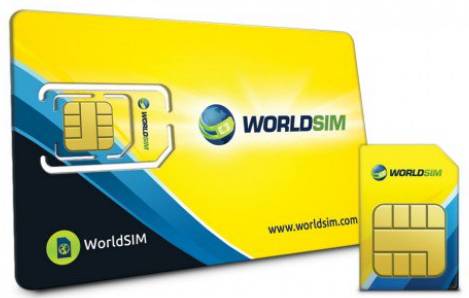 If you are planning to visit any international travel destinations in the near future, you might want to carry an International SIM Card. The WorldSIM International SIM Card is a prepaid international SIM card which reduces your roaming charges by up to 85%. This SIM card is not any country-specific and has lower cellular and data charges for every country. The features of the WorldSIM International SIM Card include:
Free incoming calls in over 95 countries, coverage in 200 countries

Low-cost calls, data & SMS worldwide - reduced roaming fees by up to 85%

Adding data bundles once the sim arrives

Usage as a data sim in iPads and tablets

Compatible SIM that works in any permissible unlocked handset, including all SIM sizes

A free UK and USA mobile number

Keep existing WorldSIM number using our Virtual Numbers
Get your FREE International SIM Card now!