October Fun Destinations for every Traveller
The year is slowly ebbing away to winters gradually closing travel opportunities for regular tourists. Wanderers, however, need not fear the change in season as October still holds a lot of promise for travel aficionados. One's free wild spirit need not be petering out with the repeating change of seasons. There are still a lot of ways to quench that wanderlust! For exploring nature and wildlife there's the safari in Tanzania, the big beasts in Manitoba, and the lost landscapes in China. For food and drinks, there is Piedmont in Italy followed by Lyon in France and the Roja region in Spain. For relaxation, there is the mesmerizing coastline of New Zealand. The list of possible travel hotspots to explore in October could be endless this month.
We present here a few destinations that are bound to fill your being with vigor and enthusiasm this fall. Pack your travel gear adequately so you don't miss out on the fun at these awesome places. Start with an optimized International SIM Card, a Mi-Fi for digital security during travels (ZTE Pocket Wireless Router with lucrative offers currently is an excellent choice here!), a Live-action Camera, and of course your boarding pass along with your passport.


Welcome to the land of Safaris! The most beautiful combination of landscapes and animals in one place. One can see giant elephants moving in herds moving in their seasonal routes, lost in their usual day to day activities. Hippos jostling for space in muddy waters and chimpanzees hoping in trees in groups. The whole country is endowed with natural gifts.
Visitors should take a boat safari from the Rufiji River, watch giraffes in silhouetted against ancient baobab trees in Ruaha National Park, see waterbirds peck around in shallow waters in Rubondo Island and finally sit holding your breadth surrounded by lions in the Ngorongoro Crater. There is indeed more to this country than wildlife. There are beaches, fascinating mountains, fascinating cultures, archipelagos, and most importantly friendly people. Tanzania comes with one hell of incredible travel package!
The most striking feature of Piedmont, Italy's second-largest region is its elegance. The regal palazzi, pretty pastoral landscapes and a royal atmosphere coupled with mouthwatering gourmet make one feel to be back in the 18th century. The place also has marks from Austrian wars with unification movement and the region's smaller towns fighting over trade and religion. Now, the fight, however, is for recipes and vintages to lure tourists.
Travelers should start their exploration from Turin, a town famous for football and Fiat cars. Trying the different cuisines is another must activity for tourists here. The place is a purveyor of Slow Food and fine wine. The different food outlets vie for gourmet traveler Euro so it would be a shame to let go of this opportunity. Isn't it?
An isolated paradise close to the metropolis in New Zealand, Coromandel Peninsula offers an isolated rest and recreation to travelers. The mountains bisect this natural wonder into two distinct parts. The east coast enjoys some of nature's best sand white beaches while the west side consists of muddy wetlands and picturesque stony bays. The middle part consists of mountains and crisscrossed walking tracks providing exploring opportunities to trekkers.
The white sand beaches are where the crowds unite to enjoy an alternative lifestyle. This is also the place where almost all of Auckland heads to during Christmas and New Year. Spending a few days in an alternative carefree lifestyle is bound to work wonders on any man's soul. The place has a lot of hidden tourist delights for every traveler!
WorldSIM International SIM Card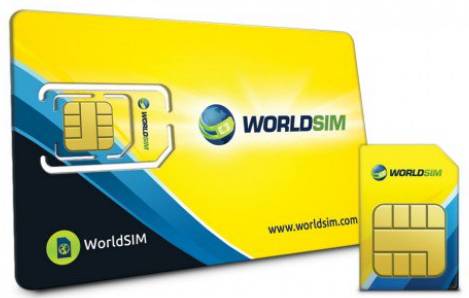 If you are planning to visit any one of these travel destinations any time soon, you might want to carry an International SIM Card. The WorldSIM International SIM Card is a prepaid international SIM card that reduces your roaming charges by up to 85%. This SIM card is not any country-specific and has lower cellular and data charges for every country. The features of the WorldSIM International SIM Card include:
Free incoming calls in over 95 countries, coverage in 200 countries

Low-cost calls, data & SMS worldwide - reduced roaming fees by up to 85%

Adding data bundles once the sim arrives

Usage as a data sim in iPads and tablets

Compatible SIM that works in any permissible unlocked handset, including all SIM sizes

A free UK and USA mobile number

Keep existing WorldSIM number using our Virtual Numbers
Get your FREE International SIM Card now!