You've booked your holiday and are very excited, but then when you arrive you realize that you have left some essential items at home and so end up wasting a couple of days of your holiday to find a place to buy these items.   Apart from the usual, clothes, passport and tickets, there are lots of things that many people don't think of before they travel.  Apparently 6 in 10 people completely forget about turning off data roaming on their smartphone and then get hit with an, often large, unexpected bill when they get back – which is the last thing you want after a relaxing holiday.  To help you better prepare for your next trip overseas, here is a list of some of the things that are often forgotten: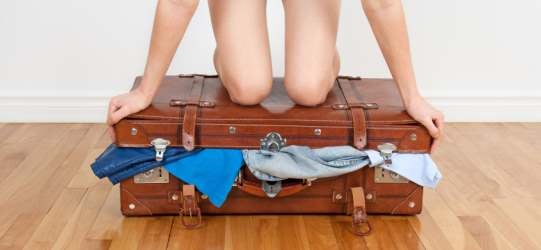 Plug adapter: There are over 5 different types of plugs around the world so having a universal plug adapter is essential if you want to charge your phone, tablet of camera.
HDMI cable: OK, not essential but handy if you want to watch a movie from your tablet or listen to your music in your hotel room.
Medication: Something that is often left behind is medication. In addition, if you suffer from headaches or travel sickness make sure you pack medication for this.
Travel apps: There are loads of useful travel apps you can download before you travel; Wikitude is your own private tour guide that tells you where attractions are, helps you get to the attractions using GPS and also gives you the history of each attraction.  Another app called FXWare is a currency converter so you can keep track of your spending.
What attractions: A guide book or print out of some of the attractions you want to see is always a good thing, some hotels will only tell you about the major tourist attractions so you could be missing out on a hidden gem!
Hat: Depending on where you are going, many people suffer from sunburn so make sure you have something to cover up with just in case.

If you are planning on making calls or using the internet when you are away, check costs with your mobile provider before you travel as this can be expensive.  If you have an international SIM card make sure you pack it along with any instructions and ensure you have credit. It's also a good idea to check if your hotel has wifi.