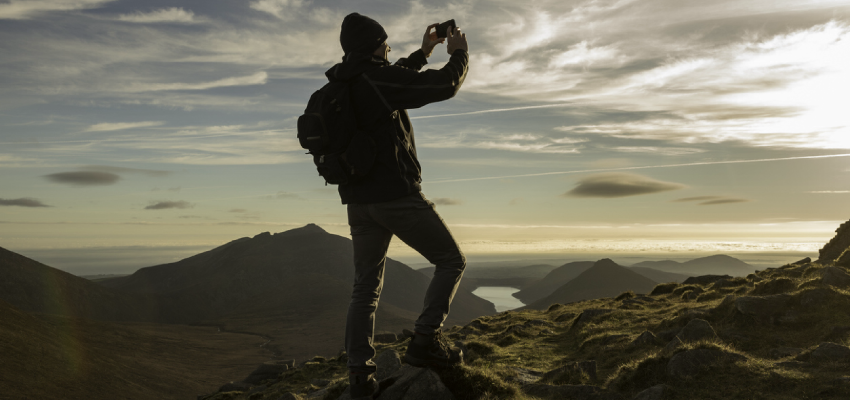 'Don't judge a book by its cover', an insightful proverb that bestows profound wisdom to any reader seeking solace in the world of books. But what about traveling? Does visiting a new place via a vehicle and eating branded foods really count as traveling? Isn't it the same old monotonous office routine with changed places and the same old vision? Most of us make exploring a bland robotic act. An activity that lacks any novelty. Traveling is way bigger than this! Exploring a new place is more about polishing one's ability to look at things as they are, pure and untainted. Feeling the air stream when one arrives at a new place, the aroma of mud soaked in water as one walks in the grass, the mixed scent of flowers emanating from flora when one crosses an area, the native temperatures that swing with the local weather, the new faces going about their usual ways. Isn't it similar to seeing a new place with the eyes of a child?
Hiking is one such powerful medium to experience true wanderlust. One goes the old-fashioned way on foot with ration and utilities to traverse unexplored landscapes. It's the ultimate test to check the integrity of one's mind, body, and the self. No wonder every hiker re-discovers more bits about themselves overcoming difficult terrains. Thanks to lively summers in the UK, fresh hiking opportunities are ripe this season. Presented below are five places in the UK that present fresh hiking opportunities for travelers this season. Before you jump your horses, however, it would be wise to prepare adequately for a difficult hiking trip. Make sure to carry a rugged traveling smartphone and a UK SIM Card to reach out back home in case of emergencies. Next, carry a portable Mi-Fi to stay online, your hiking equipment according to your backpacking preferences (thru-hiking, wilderness exploring or a weekend backpacking) and most importantly your passport and travel documents. Reclaim your sense of adventure with any one of these incredible hiking routes through weekend hikes or a week-long trek.
Mourne Mountains, Northern Ireland
Distance 10.9 miles
Start/finish Trassey Track car park
A clandestine hiking route from the past which consists of three of the highest peaks in the Mournes. The Slieve Donard, Commedagh, and Bearnagh. There are two ways to enjoy hiking on this mountain. Travelers can follow the usual hiking route along the three mountains or try the infamous smugglers' way. The regular hike offers fine panoramic views of the High Mournes followed by the choppy straights of the Irish Sea. The infamous Brandy Pad hiking track offers travelers to retrace the smuggler's footsteps from the past due to which half of the housed in the village in Hilltown served as makeshift pubs.
Burns Trail, Ayrshire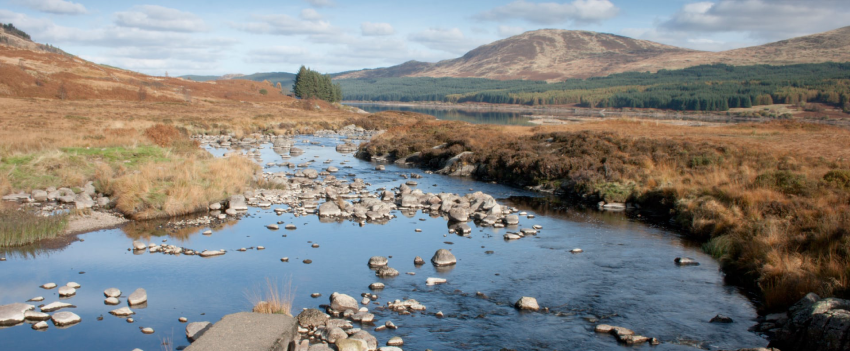 Distance 12½ miles
Start/finish Alloway
A sacred ground for scots, this hiking route consists of the combination of country roads and track. The route takes a traveler around the grounds of Newark Castle before climbing upwards into the Carrick Hills. One can return along the coast, to Alloway via the Burns monument, close to the Brig o'Doon (Old Bridge of Doon) of Tam O'Shanter poem fame. However, there is much more about this place. The place is home to the country's greatest town figure: Robert Burns. Make sure to visit the Robert Burns Birthplace Museum to get a deeper grasp of this magnificent place.
St Cuthbert's Way, Northumberland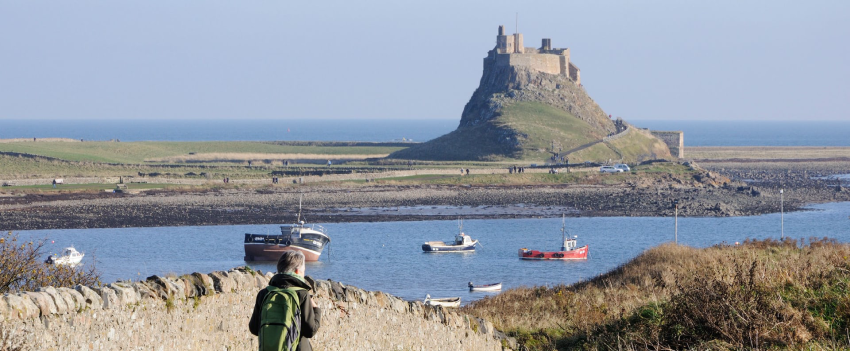 Distance 18 miles
Start/finish Wooler to Holy Island
This hiking route is quite long but comparatively easy, offering fine views and handsome scenery along the way. The real appeal of this route, however, is due to the connection to the seventh-century bishop and pilgrim St Cuthbert. The route drops down to the Till river, a tributary of the river Tweed from Wooler traveling through the rolling arable fields. It finally reaches St Cuthbert's Cave, a natural sandstone feature where St Cuthbert's dead yet itinerant body is said to have briefly lain. The route then continues along the top of Greensheen hill, with fine views of the North Sea coast. Travelers, however, should be wary of the tides as the "island" is accessible via a causeway, which disappears during high tide. After the really long hike, hikers should take the bus from Beal to Wooler to complete the memorable walk.
Seven Sisters, East Sussex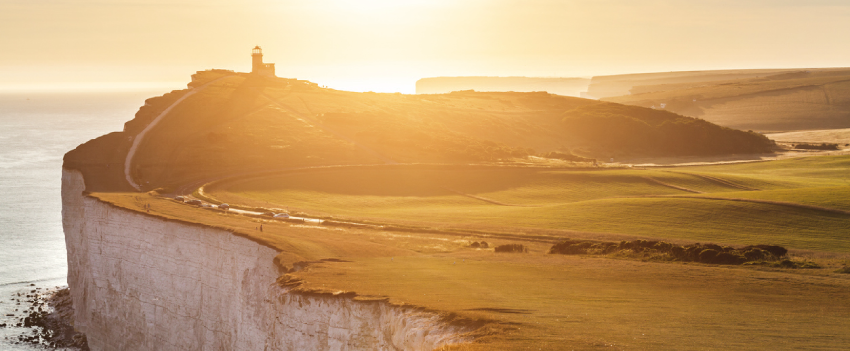 Distance 13.8 miles
Start/finish Seaford/Eastbourne
This route brings hikers to the shoreline in places, so they should pack their swimmers for a sunny day. The hiking route begins from the blustery coastal path leading hikers along a magnificent escarpment of alabaster-white chalk cliffs. Travelers can enjoy sightseeing the Seven Sisters, a section of undulating hilltops between Cuckmere Haven and Birling Gap. Hikers then can continue South Downs Way to see their second landmark, the Beachy Head. The tallest chalk cliff in Britain with 162m high, regrettably infamous for suicides. Hikers, however, should be extremely careful throughout the route as erosion is a persistent danger along the way.
Falls of Glomach, Ross-shire
Distance 11 miles
Start/finish Morvich
Famous as the "hidden" falls, the Falls of Glomach boast the single biggest drop of any waterfalls in the UK. The falls are situated at 114 meters with gravity-gushing, depth-charging descent but seem to disappear from the view. This is partly because of their location, a narrow gorge located in the remote corner of the Scottish Highlands. Hikers start and finish at the Forestry car park near Morvich. After a short climb through the forest, travelers emerge above the tree line into the wild Highland scenery. Despite the track being well-marked, the area is famous for notoriously fickle weather. Hikers must pack for all weathers before coming here without fail.
UK SIM Card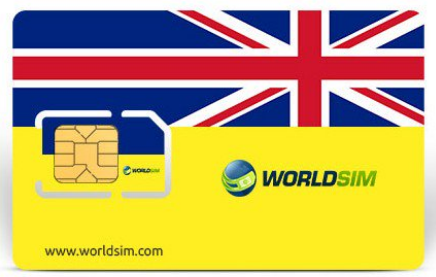 This prepaid UK SIM card makes your international calls to the UK really cheap. It's packed with such unrivaled benefits and features that you'll not find anywhere else! The features of the UK SIM Card include:
Cheap Calls: When you buy a bundle plan, you can make outgoing calls starting from 1 pence/min in the UK along with other international calls.
Or Pay As You Go: Recharge the SIM as per your usage, one top up could last for an entire year
Always On: Our sim in most cases, automatically switches to the strongest network signal operator within your vicinity
Go Global: Roam in over 200 countries and save up to 95% on your roaming charges
No Limits: Unlimited free incoming calls on UK number while traveling (in over 95 countries)
Multiple Numbers: Our sim comes with a free UK and USA mobile number
Add Multiple Numbers: Add numerous numbers using our Virtual Number Service
1 size fits all: UK SIM card will work in any permissible unlocked or sim free mobile phone
Get your FREE WorldSIM UK SIM card now!