The 13 Best Places in the World to take Photographs
When a vacation comes to an end, one of the ways to hold on to some of your memories, after returning home is to go over all the amazing photos you took. However, with regards to photography and moments to capture you may choose particular destination over others.
Whether you want to be encircled by people, take a photo of an area where nearly no one goes, capture images of surreal and stunning art and architecture, or just visit amazing places. Then read on to see some of the best countries to take great photographs...
Alberta, Canada


Moraine Lake in Alberta, Canada is smaller than its neighbor Lake Louise, but possibly even more picturesque. It's located in the lovely Valley Of the Ten Peaks in Banff National Park. Every year, lots of people visit to Banff to take in its spectacular views and arsenal of activities.
This lake turns into the most striking and strong shade of turquoise blue and is surrounded by magnificent mountain tops. The combination makes the setting almost surreal.
Angkor Ruins, Cambodia
The ancient kingdom of Angkor is a travel photographer's dream location to take pictures such as around sunset or sunrise photos. Situated in Cambodia's northern province of Siem Reap, Angkor is one of the most extraordinary and crucial archaeological sites of Southeast Asia where Khmer kings settled their capitals in the Khmer Empire from the 9th to the 15th century.
Angkor is part of the The Khmer Kingdom, and surrounds 400 square kilometres. The creative and cultural details of Khmer architecture, canals, water reservoirs, ornate monuments and temples including the famous Temple of Angkor Wat are all great examples of some of the things to take pictures of in Cambodia.


Havana, Cuba
Havana in Cuba is an amazing place to photograph because of its rich variety of light and patinas, vibrant culture and people, arts, colorful architecture, the countryside towns with cobblestone streets, the rural landscapes and the proximity of diverse and lively cultures from different centuries. It is a perplexing country that is both refined and resourceful.
Typical places andinteresting things to capture includes Parque Central Area, The Malecón, Paseo del Prado, Old American cars, La Guarida restaurant situated in aged and constructed in the early 1900s.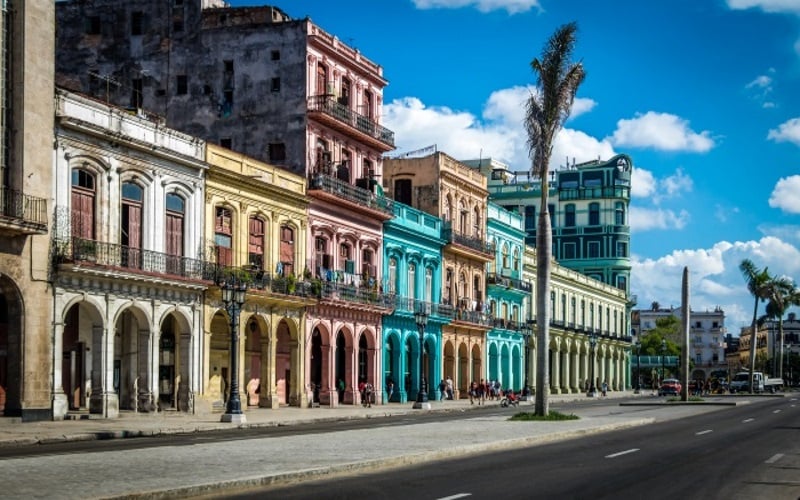 Seychelles
Seychelles is home to a mixed multicultural community living in plenty of natural settings, wildlife, coral reefs, quaint little towns and the most exquisite beaches ever to be seen and so a splendid area for anybody to take photos. Although the small islands of Seychelles can only be visited using a boat. The best time to capture Seychelles beauty would be in the morning and evening.
The Wave, Arizona
The Wave is a red-rock looker on the border of Arizona and Utah. This impressive place in Arizona is believed to have been carved from water but in reality, it was actually sculpted from sand. Its sheer artistry borders on being magical and is therefore one of the most photographed place in the world.
This is a fascinating area which only allows 20 people a day to gain access to the site. To get to the wave you have to hike 2.5 mile each way mostly through sand. If you visit The Wave on a windy day you will get to experience the speed at which the sand gusts through the wave. The Wave is the size of a basketball court and a magical place that is captivating from the moment you enter into it. The ideal time to photograph this area without shadows is midday.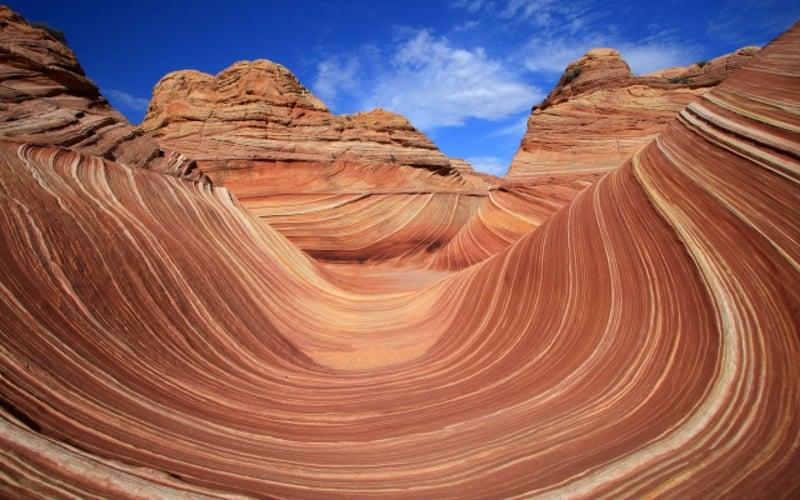 Antarctica
The coldest place on earth, Antarctica is an iced mainland that is filled with nothing but peace and astonishing beauty, remarkable wilderness and wild scenery.
This mainland is rapidly becoming a destination for luxury travelers and adrenaline seekers. It will allow photographers to get close up views and shoot unbelievable images of penguins, whales, giant icebergs and even steamy volcanic beaches. Some of the ways to reach this place includes kayaking or hiking.
Antarctica has constant sunlight, therefore one of the top ways to Capture Antarctica is by using Polarizing filters to manage the reflections and tone down the harsh light from the sun.
Cinque Terre, Italy
There maybe no alternative place in this world as inspiring as Cinque Terre in Italy. Although its climate and coast region may motivate poetry in you, it will also touch the photographer with its instinctive charisma. With an excellent mix of architecture and melodramatic cliffs, Sinque Terre is still known to be one of the as the most camera clicked place in the world. One of the ideal ways to take a photograph of the cultural and locational style of this city is at sunset.
Known as the 'The Five Lands' this captivating place is made up of five towns which are Monterosso al Mare, Vernazza, Manarola, Corniglia and Riomaggiore. Each are exactly beautiful and it has been often stated that stopping over there seems as if you are visiting a living postcard.
This is a great place for photographers to take various amazing shots like stunning landscapes, picturesque village squares and amazing beaches. But the reality that you can only visit the towns by train makes it a little tougher to reach compared to the more mainstream Italian destinations. In addition, this area is not well known for being a place people head to for hardcore partying. Therefore this makes it a perfect place for a relaxing break.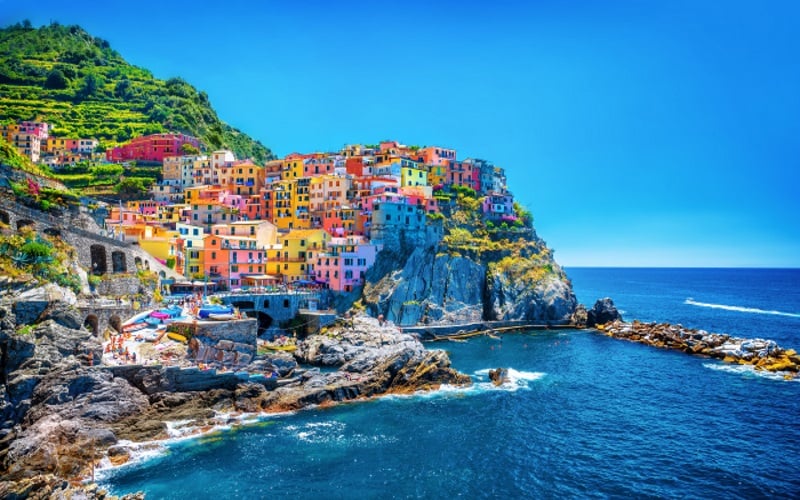 Old town Dubrovnik, Croatia
Croatia surrounds more than a thousand Mediterranean islands along the Adriatic Sea across from Italy, including exemplary cities like Dubrovnik which still retain their massive 16th-century walls and Gothic and Renaissance-era buildings. Croatia's Mediterranean resort vibe and economy are also back.
A great place to take great shots would be at Old town Dubrovnik at dusk where you can take fantastic snapshots of traditional buildings and countryside of Rovinj in Croatia. This place is one of Croatia's historic towns that becomes suddenly vibrant at night.
With fabulous pebbled beaches with crystal clear waters, incredible national parks, towering mountains, climatic Roman ruin this place is a great place to take shots.
Namib Desert, Namibia
Photographing the Namib Desert in South Africa can be a marvelous experience for many reasons such as stunning scenery at Namib. Home to the second largest sand dunes in the world, Namib scarce beauty makes it a perfect option for photographers. This location is also any photographer's fantasy, crammed with a phenomenal landscape, astounding wildlife, spectacular natural beauty and surreal views.
The best method to use for taking wider views of Namib is to use wide angles to standard lenses, ranging from 10mm to 50 mm.
Right between the Namib and Kalahari deserts, and getting less rain than any other country in sub-Saharan Africa, Namibia is a land of contrasts and extremes.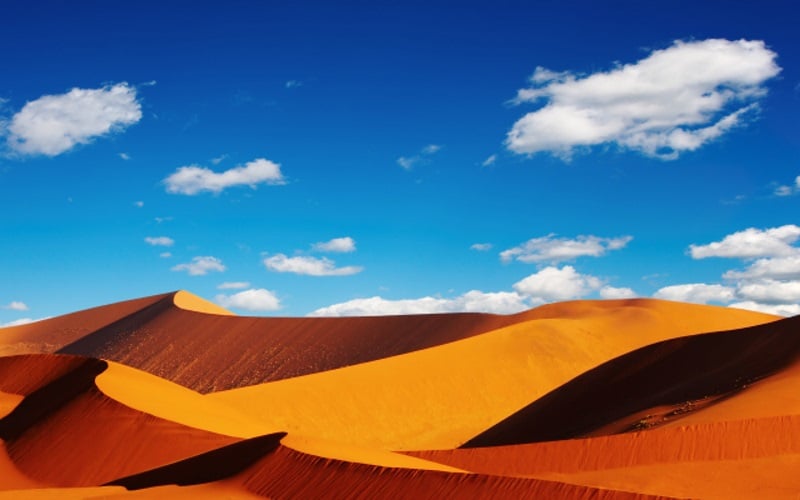 Thailand
Thailand also known as the Land of Smiles, is a great place for stunning photography. This country is full of adventurous photo taking opportunities such as the golden Buddha, lovely temples, capturing sea shots during sunset, the busy markets, beautiful rice fields, Inthanon Mountain, glorious beaches with clear water and fine white sand. The colors, the people, the food, the beauty of Thailand can all be captured through visitor's cameras.
Worldwide Data SIM Card
When you are travelling abroad and intend on using the internet the best option is to buy a SIM card such as a data SIM card.
World data SIM card is perfect to use with iPads, tablets and portable WiFi devices, it is simple to use and all you would need to do is add a data bundle to get even lower date rates. This data SIM card allows you to slash the cost of data roaming charges by up to 95% if you travel anywhere worldwide. Other benefits of data SIM card includes prepaid internet at very low costs in 188 countries, its compatibility with all unlocked devices & all SIM sizes and prepaid credit that never expires.
Travel Accessories
When travelling abroad you would need to bring along some travel accessories that will make your time abroad more comfortable and enjoyable. If you want to capture those candid adventure moments without having to reach for your smartphone or basic camera, an action camera would be the perfect travel tech to use and take along to your trip.
To capture your memories WorldSIM offers a wide range of action cameras that will make your holiday photos pop. These action cameras will enable you to take photos and video like never before. From 360 degree video cameras to action cameras that can also be used underwater your travel shots will never be the same again.
Action cameras like WorldSIM 4k Ultra HD action camera makes it easy for you to 'share your world' with first-hand perspective and high quality videos. While they don't guarantee to make you popular on the internet, they do look pretty epic. The WorldSIM 4k Ultra HD action camera itself is compact and can be used for adventurous activities such as mountain biking, surfing or simply recording your journey through the streets. It is designed to be attached to helmets, surfboards, cars and other objects, and they're small, tough and simple to operate, with a lens that captures the world in high-definition video and in a wide-angle fish-eye perspective. This action camera also durable, waterproof and compact and can make sharing your memories really fun.
See more at: https://www.worldsim.com/cameras
We also offer fantastic travel gadgets such as powerbanks, Smartwatches, Noise cancelling earphones and MiFi devices.
travel accessories-travel gadgets-data roaming-travel accessories-portable hotspots-travel tech-travel essentials-action camera-data sim card