For adrenaline junkies, the average trip might not be enough for you. You would need somewhere in which you can really let go, try something wild and have a real adventure. For adventure inspiration.
The type of adventure can vary from place to place. Some destinations may offer a chance to journey into the wilderness while others offer extreme sports. Here are a list of the top travel destinations to consider if you need an exciting vacation that keeps up with you and where you can indulge in your passion for adventure travel.
Thailand
The city of Chiang Mai, situated in northern Thailand, is a quick flight from the bright lights and big city of Bangkok. If your looking for a adventurous activity you can go sea kayakingtake or take a bamboo raft down the river or spend a day exploring the famous Chiang Dao Caves.
If this doesn't sound appealing there is always the option to go on an elephant trek. The driver sits on the elephant, while the passengers share the seat strapped across the animal's back. The elephant can cross streams on tiny stepping stones with the grace and balance of a gymnast. As he steps down, you are tilted at a 90-degree angle to the ground. Which is not ideal for the squeamish.
New Zealand
Known as one of the most beautiful countries in the world, New Zealand is a fantastic destination for any adventure lover. The country offers majestic mountains, volcanoes, rivers, and beaches. In the past, it has been a popular destination for rock climbers from across the world and has put New Zealand top of the list of international climbing destinations. Though you don't need any previous experience to give climbing a try, you will need a guide to show you the rope and the knots, the routes, and the rules.
There are plenty of other adrenaline activities to experience such as bungee jumping, kayaking and white water rafting along with mountain bike, jet boating, scuba diving, sand surfing and wake boarding.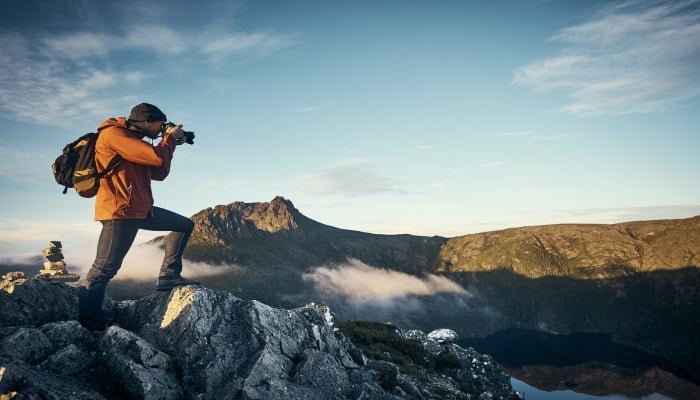 Israel
With a coastline on the Mediterranean on one side and the highly saline Dead Sea on the other, there are plenty of adventure sports to be enjoyed in this country which is often overlooked by visitors as a potential destination. Kayaking and surfing are both popular adventure activities, while you can also enjoy more unusual activities such as sand-boarding in the Golan Heights. Israel even has one ski resort at Mount Hermon for those wanting to hit the slopes.
Slovenia
The stunning mountains and valleys of Slovenia provide a wonderful backdrop for adventure activities such as paragliding or skydiving. If experiencing the quiet peacefulness in the sky appeals to you, then these types of activities may be the ideal for you.
These thrill seeking activities are amongst some of the fastest growing form of foot-launched flying. In this experience you will discover and enjoy the freedom of gliding or flying hundreds of meters above land. Not only will you get the adrenaline rush you crave while freefalling thousands of feet in the air, but you will also get to enjoy a beautiful view from a very unique vantage point as you descend.
In Slovenia there are also other adventure activities to experience such as skydiving, hot air ballooning to hiking, mountain biking and white water rafting.
Nepal
Nepal is the home to the Himalayas. Featuring the tallest mountain peaks in the world including Mt. Everest, Nepal boasts mountain sports and a rich culture.
Popular adventure travel activities include trekking, mountain biking, rafting and hot air ballooning. Treks such as Tamang Heritage Trail, Indigenous Peoples Trail, the Numbur Cheese Circuit and many others will allow you to experience the Nepalese and Tibetan culture.
Costa Rica
Costa Rica offers exciting activities like horseback riding, bungee jumping, canoeing, whitewater rafting, and zip-lining through the rain forest.
The base of Arenal volcano is like an outdoor playground. You can take a guided evening tour through the rain forest ending with a night-time view of active lava boiling at the top of the volcano. There are tons of water sports and it's a real treat for surfers with waves of 4 to 10 feet during the wet season and 3 to 8 feet in the dry season.
Nevis
Nevis is a Caribbean destination boasts a unique island charm that sets it apart from its more frequented neighbours. Relaxed and easy-going, Nevis has wide open spaces and a rich cultural heritage that implore visitors to ditch the clichéd holiday itinerary of all-inclusive sea, sand and sun, and instead immerse themselves in the natural world.
Blissfully crowd-free beaches, majestic volcanic peaks, and the legacy of a once-thriving sugar industry define the landscapes of Nevis. Thanks to government legislation restricting development along its coastline, the island has remained a haven for wildlife and has become a playground for active travellers seeking adventure.
Everything from hiking and cycling to sailing, scuba diving and wind surfing can be enjoyed here all year round.
The ultimate travel gadget companion
When travelling abroad you would need to bring along some travel accessories that will make your time abroad more comfortable and enjoyable.
If you want to capture those candid adventure moments without having to reach for your smartphone or basic camera, an action camera would be the perfect travel tech to use and take along to your trip.
Action cameras like WorldSIM 4k Ultra HD action camera makes it easy for you to 'share your world' with first-hand perspective and high quality videos. While they don't guarantee to make you popular on the internet, they do look pretty epic. The WorldSIM 4k Ultra HD action camera itself is compact and can be used for adventurous activities such as mountain biking, surfing or simply recording your journey through the streets. It is designed to be attached to helmets, surfboards, cars and other objects, and they're small, tough and simple to operate, with a lens that captures the world in high-definition video and in a wide-angle fish-eye perspective. It's also durable, waterproof and compact and can make sharing your memories really fun.
We also offer fantastic travel gadgets such as powerbanks, smartwatches and MiFi devices.
For more information check out: https://www.worldsim.com/underwater-action-camera
travel tech-travel accessories-travel essentials-travel gadgets-action camera