Be transported into another time and get totally lost in your imagination when you visit these impressive wonders of the ancient world. Also, don't forget to carry your International SIM Card so you can enjoy each and every moment without worrying about the roaming charges. Here are 12 of our favourite places to visit for an exciting dose of ancient history…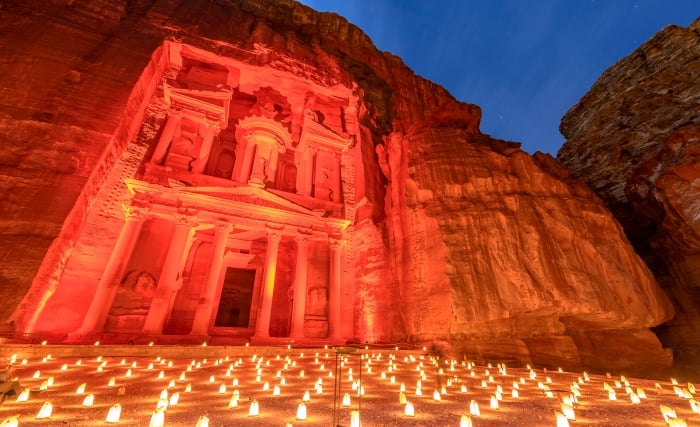 1. Petra, Jordan
Of course, this marvel is the first on our list! A giant city, carved in to rock, is waiting to be explored. This once capital to the ancient Nabatean kingdom reveals layer upon layer of wonder and mystery: you will be amazed as you realise the exact structures, all carved by hand, and emanating praise and worship to the sun. You can sense that buzz that would have emanated from the wealthy spice traders, and simply feel you have stepped into another world. At night several times a week hundreds of candles are lit – so day or night its epic.
2. Bagan, Myanmar, Burma
An inconceivable 2200 temples and pagodas survive, rising on the plains of Bagan to create a unique and truly remarkable skyline and environment in which to explore. As Burma's accessibility increases, these temples ,and pagodas are putting themselves on the map as an ancient wonder.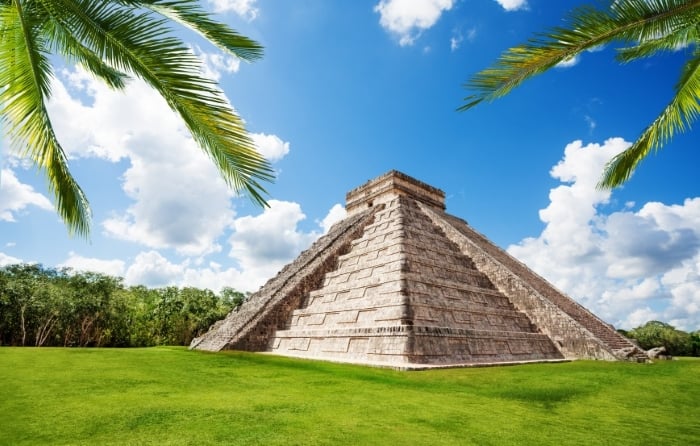 3. Chichen Itza, Mexico
There is no doubt that a visitor to Chichen Itza on the Yucatan peninsula will be awed at the astronomical skills of the ancient Mayan people. The fine stone buildings, columned arcades, as well as staggering artwork and stone monuments, is a feast for the senses, dominated by El Castillo, the famous stepped Pyramid. The accuracy of design, being the cornerstone of modern civilization with their incredible understanding and utilization of the 365 -day calendar, will leave anyone impressed.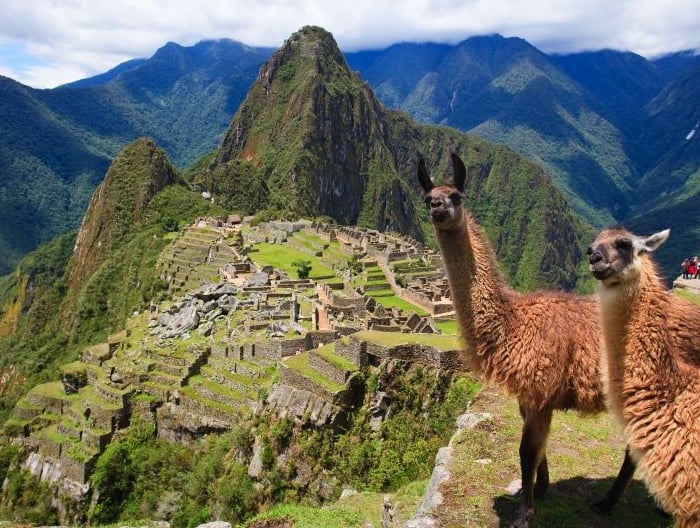 4. Machu Pichu, Peru
This once-isolated Inca Empire, rising from the misty stepped terraces, blends so naturally in to the surrounding rock escarpments – it truly is an ancient wonder. The Inca trail leads to this incredible high ridge that boasts a citadel made from cut stone and demonstrates the power of the Inca Empire. Whether arriving by the traditional hike, or by train, you will be amazed. Use WorldSIM's International Data SIM Card and get the lowest rates from data bundles, so you can enjoy your trip and roam online for less!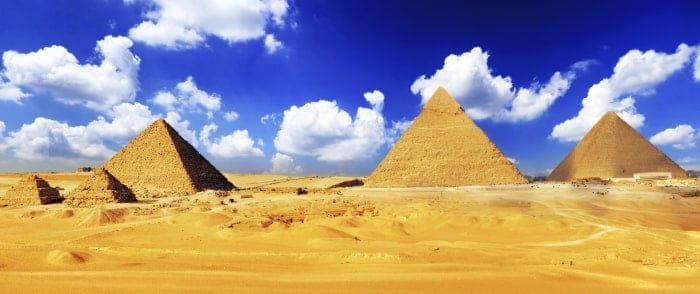 5. Great Pyramid of Giza, Egypt
What kind of a list would this be if we didn't include the Egyptian pyramids! Famous for the ingenuity of its ancient construction, a first sight of the Great Pyramid against the azure blue skies will leave you breathless. What we see today is the underlying core structure, but if anything that makes the site even more wondrous to behold, as you struggle to take in this enormity of construction of this colossal tomb.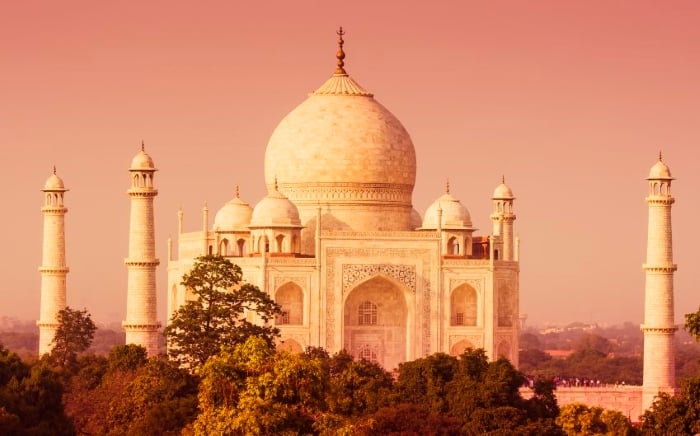 6. Taj Mahal, Agra, India
Built as a symbol of love, beauty and charm exude from the glorious white marble. The lines of symmetry and detail afforded within the Mughal architecture leave you staggered and in wonder that it 'only' took 22 years to construct. Shimmering with radiance against the Indian sky, the dome draws your line of sight upwards: It is a truly awe-inspiring site.
7. Great Wall of China
More a series of small walls, connected with beacon towers, there is no disputing the wonder that you sense when faced with such an elaborate structure of protection. Visitors are transported back in time and will be breathless at the scale of such a defensive construction.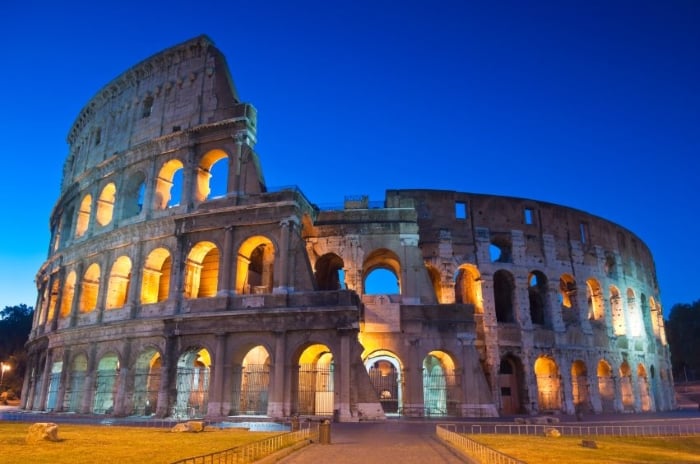 8. Colosseum, Italy
As you marvel at this elliptical amphitheatre, you will find yourself imagining the chanting of the ancient Romans, and the forms of powerful entertainment and political displays that once took place here. You will lose sense of the modern day Rome bustling around you and become a spectator to what once took place. Do carry your Europe SIM Card so for cheap data roaming so you can truly enjoy the beauty of Italy whilst you stay connected to your loved ones. 
9. Sigiria, Sri Lanka
Sigiria, or Lion Rock, and its surrounding gardens was not only an ancient site and palace but later used as a Buddhist monastery. The combination of history, mixed with intricate frescoes and carvings, takes the visitor on a journey in itself. The unique nature of this site makes you desperate for more.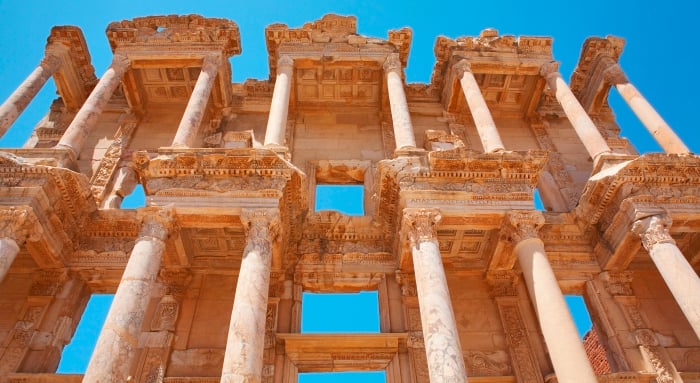 10. Ephesus, Turkey
Ephesus symbolizes promise: we have so much more to discover about this classical Roman city. Its preservation is impressive, centering on the Library of Celsus and the Temple of Artemis: There is certainly a lot to explore.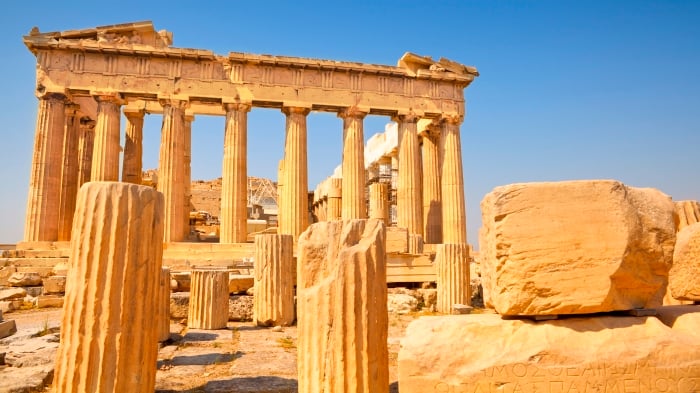 11. Acropolis, Athens, Greece
Whilst there is no doubt that the buildings and structures on the Acropolis of Athens have not been as well preserved as they could have been, these staggering ancient sites are still beautiful and tell more than just a tale of ancient history. The Parthenon, rising as a citadel on the rocky outcrop is a cornerstone of classical history and wondrous to visit.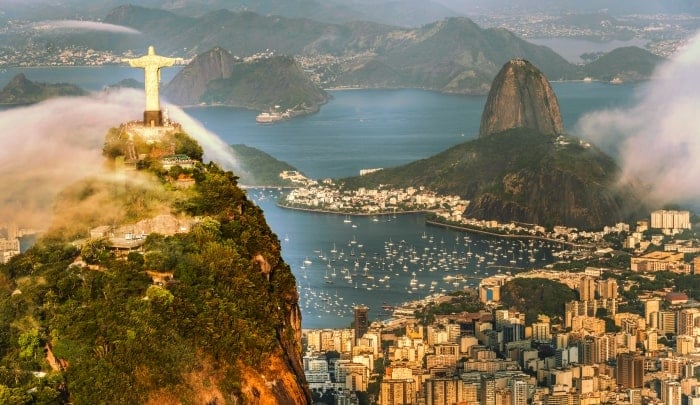 12. Christ the Redeemer, Rio de Janeiro, Brazil
Ok, this one is more modern, but exuding ancient power, is the Art Deco statue of Christ rising from the peak of the Corcovado Mountain in Rio de Janeiro. A symbol of peace and Christianity, this icon gazes out with splendour over the city below. Also, WorldSIM's USA SIM Card provides you the cheapest data bundles if you are looking for a SIM that fits your budget as well as your expectations.
WorldSIM International SIM Card
If you are planning to visit any one of these travel destinations any time soon, you might want to carry an International SIM Card. The WorldSIM's International roaming SIM Card reduces your roaming charges by up to 85%. This SIM card is not any country-specific and has lower mobile and data charges for every country. The features of the WorldSIM Global SIM Card include:
Free incoming calls in over 118 countries, coverage in over 190 countries.

Low-cost calls, data & SMS worldwide - reduce roaming fees by up to 85%.

Adding data bundles once the sim arrives for even cheaper mobile data rates from £0.004 per MB

Use as a data sim in iPads and tablets.

Compatible SIM that works in any permissible unlocked handset, including all SIM sizes.

A free UK and USA mobile number.

Keep existing WorldSIM own number by use of our Virtual Number Service!
Get your free WorldSIM International SIM Card here!