How to Set up an Automatic Top Up on your WorldSIM
Did you know you can set automatic top ups so you never have to think about topping up again! The auto top up feature will automatically credit your account with the amount you require when your balance reaches the limit you choose. Its super easy to set up and will ensure that you never run out of credit.

Here's how to set one up:
1. Login to your account and you will see the screen below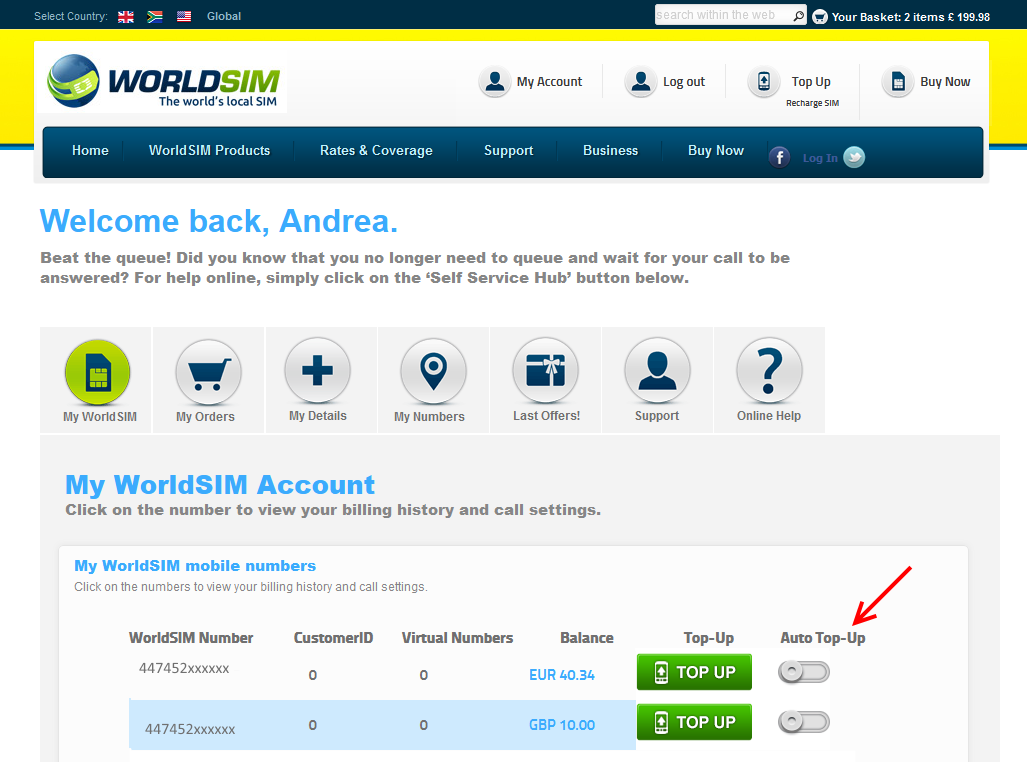 2. Using the Auto Top-Up slider button, select the number you want to set the automatic top up for button for (you may have more than one WorldSIM number). This is shown in the image by the red arrow.

3. Set the amount you want to top up and when the top up should occur and complete the credit card details that you want the payments to be taken from.
Your auto-top up will now be set!
Please note: If you set this up when your account balance is already at zero you will also need to do a top up before this kicks into place. Need to top up? Top up now