Best Beach Holiday Destinations for Summers 2019
Yippee! Summer has come and so have the opportunities for beach escapades. The excitement of summers is barely containable for beach enthusiasts who can't wait to have a go at various activities the sea provides. The thrill of wind touching one's face as the water propels the surfboard beneath their feet can calm and wash off months of worries of any individual. A relaxing sip of Pina Colada or any health drink for that matter, while lying on a beach or having a spa massage in an adjacent beach resort, is the perfect rest & rejuvenation a doctor can order!
We have cooked up just the right recipe for your perfect summer beach getaway. Five remarkable beaches around the globe that will make any previous visit to beaches to shame. Just pack your bags right as any perfect holiday requires considerable preparation. Don't miss your international sim card, your beach attire, mobile wifi to upload those amazing photos you will take and lastly your travel documents for seamless transition at various airports on your travels.


Cancun, Mexico
Welcome to the land of the fabled Mayan Culture! The breath-taking Caribbean surrounds this ancient & dreamy place with strikingly blue oceanic waters and soft coral shells. There are mystical ruins such as EL Rey, EL Templo del Alacran, Xibalbá, the Mayan underworld, or the Xel-Ha that remind visitors of legends of the Mayan Civilization. But Cancun is not just all about archaeology. It is a year all around tourist beachfront holiday vacations for decades.
The bustling beaches with turquoise waters, mouth-watering exotic culinary delights, favorable temperature thanks to year around the sun makes Cancun an exotic, beautiful, resort relaxation summer getaway destination for tourists around the globe.
Chania, Crete
One of the two major cities that any visitor is bound to turn up when visiting Crete. Located in the northwest coast of Crete, Chania seduces travelers with its 14th-century Greek architecture. The Venetian Lighthouse, the old buildings, museums, churches and crafts shops around the harbor is the center of tourist attraction here. Surprisingly, despite the ambiance and pull of these distinct buildings, Chania attracts most of its crowds due to various other factors. Tourists get to feel a mix of Florence & Venice when exploring Chania with numerous rich options for sightseeing, exploration, and discovery. There are gorges such as Samaria that can be hiked for unseen sightseeing opportunities thanks to the mountain villages surrounding the city.
Besides the clear blue waters, unhindered sunshine, and the pristine beaches, what attracts tourists here is the glass-bottom boats. The view of majestic turtles, fish and sunken World War II fighter jets in Cretan waters is simply indescribable. It's no surprise that Chania tops the list of places to visit in summers in 2019.
Gold Coast, Australia
The most attractive beaches, sun-filled days, abundant entertainment opportunities are the common norm here in the Gold Coast in Australia. Combine this with rapid development and you have a city with world class amenities. Visitors can't get enough of the stunning beaches, the chilled vibes of Burleigh Heads or the salty-chic of Broadbeach. Then there is the Surfers Paradise, tempting laid back coastal lifestyle and the botanic backyard.
There are other numerous activities that keep tourists engaged in this beautiful paradise. Starting from the 48 hours family itinerary, natural paradise trip of Hinterland, a very descriptive guide to culinary delights, wildlife experiences, and arts and culture opportunities, the time here spent will vanish in the blink of an eye!
Marmaris, Turkey
A peninsula sitting quietly between the Mediterranean Sea and the Aegean Sea, Marmaris is one of Turkey's most popular holiday towns and largest resorts on the Aegean coast. This famous tourist hotspot in Turkey provides a bit of everything to tourists. There is the Nimera Cave and Marmaris castle, remnants of an ancient Turkish culture, water sport activities especially, diving and sailing thanks to the crystal-clear blue waters around the peninsula, abundant sightseeing opportunities for nature lovers and beaches here are the best any tourist could wish for.
Marmaris also presents tourist with lucrative shopping adventures providing nearly anything your desires. Besides, Turkey has its infamous tag of Europe's shopping destination. Last but certainly not least, the nightlife of Marmaris deserves a special mention. Tourists get to enjoy the liveliest of nightlife in all of Turkey. The watering holes and live music venues offer tourists the best time of their lives.
Maldives, South Asia
Do you often feel the need to get lost during your holidays away from the cobwebs of this world? The Maldives is just the place for you! With more than 1,000 coral islands and 26 atolls, visitors can get their very own paradise experience. Tourists love the array of activities available here. From snorkeling, diving, surfing or escaping the stresses of daily life by submerging in natural surroundings is the common norm practiced here.
The Maldives truly is the crown jewel of tourist destination in the Indian ocean. It is a dream destination where pure white sands reflect the big heart of the locals, the fish seem eager to play with the visitors, the weather an ever-lasting dream and the sun pleasantly embraces tourists in its rays. With spas, resorts, adventurous sports or spirituality greeting you everywhere, every individual comes out a refreshed different individual altogether!
WorldSIM International SIM Card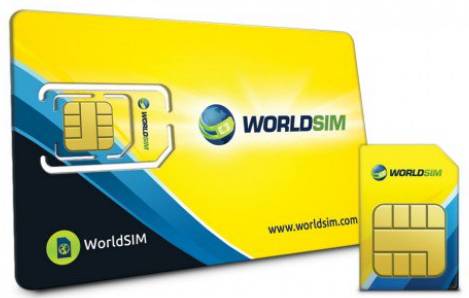 If you are planning to visit any of these beach getaways international travel destinations in the near future, you might want to carry an International SIM Card. The WorldSIM International SIM Card is a prepaid international SIM card which reduces your roaming charges by up to 85%. This SIM card is not any country-specific and has lower cellular and data charges for every country. The features of the WorldSIM International SIM Card include:
Free incoming calls in over 95 countries, coverage in 200 countries

Low-cost calls, data & SMS worldwide - reduced roaming fees by up to 85%

Adding data bundles once the sim arrives

Usage as a data sim in iPads and tablets

Compatible SIM that works in any permissible unlocked handset, including all SIM sizes

A free UK and USA mobile number

Keep existing WorldSIM number using our Virtual Numbers
Choose your FREE SIM Card from our wide range of travel sims now!