Of all tourist destinations on the globe, Europe seems to be the most sought out holiday destination during summers. It hardly comes as a surprise when Europe sees 500 million visitors every year. And why not? There are ample reasons to visit Europe. Travelers flock here for romantic getaways, shopping attractions, culinary delights, international festivals, art galleries, historic monuments, and the rare chance to have a glimpse of the life lived in the best cities in the world.
With summers arriving, we have found five European destinations that will make your summer vacations a special and distinct holiday experience for the years to come. So, are you ready? Grab onto your mobile hotspot, travel backpack, and a reliable European SIM Card along with your travel documents. Let the summer holidays begin!
Bari, Italy
A city often missed by travelers due to soccer rivalry with Leece. Bari is the second-largest town in southern Italy, a busy port with connections to Greece, Albania, and Croatia, with an international airport to much of Europe. Tourists are mesmerized with the vigor of an incredibly high percentage of young people in the backdrop of the reinvigorated historical town. Tourists should start their exploration getting the blessings of Saint Nicolas at the Basilica of San Nicola, an immense church in the center of Bari renowned for its fantastic design and opulent interior. After which they should head to the church of San Sabino locate miles of breath-taking coastline fringed by pristine beaches and crystal-clear, vivid blue shores. d a few blocks away following up with a visit to Bari Castle, the old town center of Bari and the fantastic promenade, The Lungomare Nazario Sauro.
Shetland, Scotland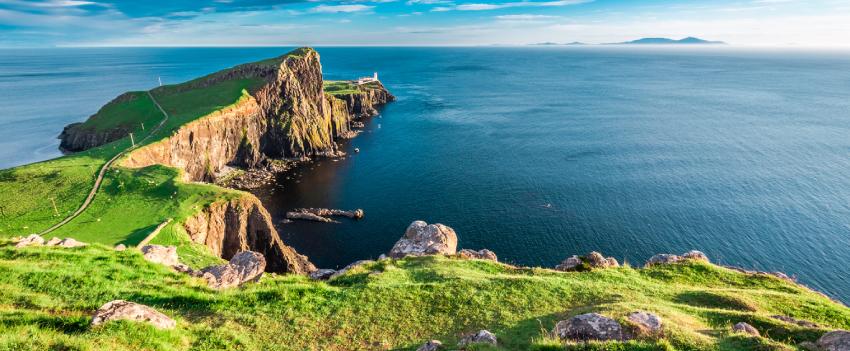 The northernmost point in the UK, 170 kilometers of Scotland lies an archipelago of more than a hundred islands, 15 of which constitute the Shetland Isles. These islands hold the most scenic landscapes, rich history and a plethora of Lyon, France of activities for travelers. Tourists can start experiencing the pretty Scottish landscape taking the overnight ferry from Aberdeen. What leaves the travelers here breathless is the awesome coastal trails, wicked wildlife watching and fabled fish and chip shops, plus a stiff dram of whiskey courtesy of proud locals or at one of the local pubs. With over 6000 years of Viking history and miles of breath-taking coastline fringed by pristine beaches and crystal-clear, vivid blue shores, it's no wonder Shetland holds such a high place amongst travelers to Europe this year.
Lyon, France
A hidden gem for travelers who want to splurge on the best of European destinations minus the crowds. With the whole city holding numerous historical monuments, Roman ruins, historical industrial districts and a 19th century Presqu'île quarter, it's no wonder the whole city appears to be a large heritage site. Tourists have the good fortune to enjoy a history of 2000 years sandwiched between the Rhône and Saône Rivers. That is not all, Lyon has all the sophistication of any other European city. Starting from the legendary food-obsessed city bistros, boulangeries, and bouchons that sweeps over any food lover, to the miscellany of musées which captivate every art lover, or the birthplace of French Cinema for movie buffs, the city holds something for every tourist. This year travelers can expect the biggest football event here, the FIFA Women's World Cup in July.
Istria, Croatia
Persons looking to indulge in gourmet food, muscat wine, and lay lazily on gorgeous pebble beaches should redirect all their energies to Croatia. The heart shaped travel destination is a peninsula in the north end of Croatia and hold the most exhilarating holiday experience. Tourists get to enjoy biking, gourmet food, beaches, wineries, olive oil tastings, stunning countryside, history and activities such as paragliding, rock climbing, and diving. Visitors can visit numerous cities in Istria for different activities. For instance, Novigrad offers delish local culinary delights and insight into historical events, Motovun has the most beautiful countryside with exquisite views of sunsets in the backdrop of vineyards and forests along with celebrating film festivals lasting 5-6 days in late July or early August. Besides these two cities, there are opportunities for great olive tasting and visiting ancient mummies, exploring a romantic setting in the town of Casanova, and watching a colorful zenith in the coastal town of Rovinj.
Vevey, Switzerland
Famous as the "Pearls of the Swiss Riviera", Vevey is famous in Switzerland with many nicknames. Some of the prominent ones are Chaplin's town, last home of Charlie Chaplin. Chocolate lovers remember it for being the headquarters of food giant Nestle. The old town also happens to be sitting on the best view of Lake Geneva with the captivating view of Alps in the background. There is a central lakeside square, great museums, promenade, great secret beaches, and lovely hotels. Every ingredient required for a great vacation. Did we mention there are quality eateries offering everything from 20-course tasting menus to cheap-and-cheerful fondue? This place is bound to leave an everlasting impression in any traveler's memory.
Europe SIM Card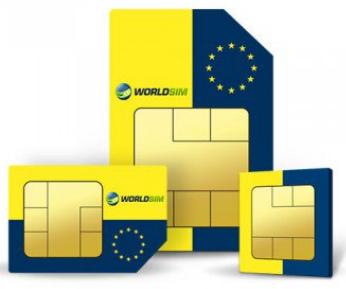 If you are planning on traveling to any one of these famous global destinations, you might want to consider using our Europe SIM card. Using prepaid SIM cards makes your international calls to Europe really cheap. It's packed with unrivaled benefits and features that you'll not find anywhere else! The features of the Europe SIM card consist of:
Free incoming calls across Europe

Adding attractive bundles/plans with free local and international mins, data and 200 texts/SMS

The option of selecting 'Pay as you go' with our ultra-competitive voice and data rates

SIM working in every permissible unlocked handset and compatibility with all SIM sizes

Usage as a data sim in iPads and tablets

A free UK and USA mobile number

Adding any EU mobile number through our Virtual Numbers service
See more at https://www.worldsim.com/europe-sim-card