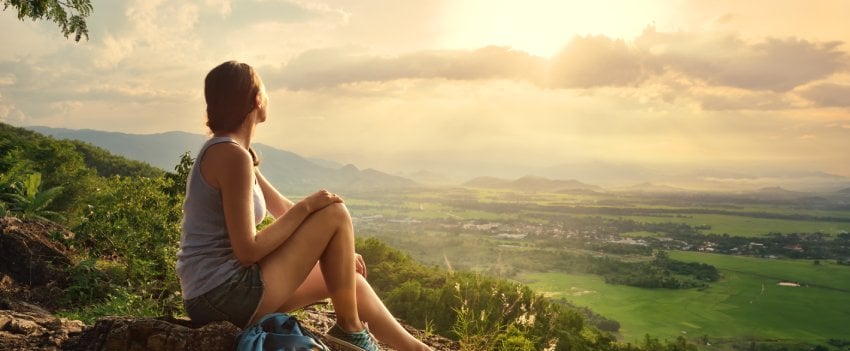 "August rain: the best of the summer gone, and the new fall not yet born. The odd uneven time."
― Sylvia Plath
August, the intermediary month that witnesses passing of summers yet saving pleasant weather conducive to exploration. It comes as no surprise that travelers who love mild temperature with light showers prefer to travel this time of the year. After all, top travel destinations are meant to be enjoyed when mother nature offers the best of weather. Visiting popular tourist getaways during august also has many hidden perks such as fewer crowds, off-season discounts, cheaper travel fares, reduced accommodation costs, and discounts at eateries.
There are numerous amazing countries around the world that attract travelers to experience their beaches, rain forests, hiking terrains, water sports, and ocean adventures. Recommending great holiday places is a difficult task as there are several good countries promising ultimate holiday adventures. Despite the difficulty, we have brought together five promising top holiday destinations that offer a blend of culture, nature and unique activities for international tourists. To make most of these amazing holiday locations, travelers are advised to be prepared to the best of their ability. We suggest carrying an International SIM Card to stay connected back home. Carrying a light rucksack to keep your journey pleasurable, a smartphone for assisting you to navigate a new travel location easily, a portable wi-fi hotspot for getting uninterrupted 24/7 internet while on the go. A powerbank to charge your travel accessories while on the move, a good camera to capture your exploits during travels, and lastly all the relevant travel documents to pass the customs of any country without delays.
Malaysia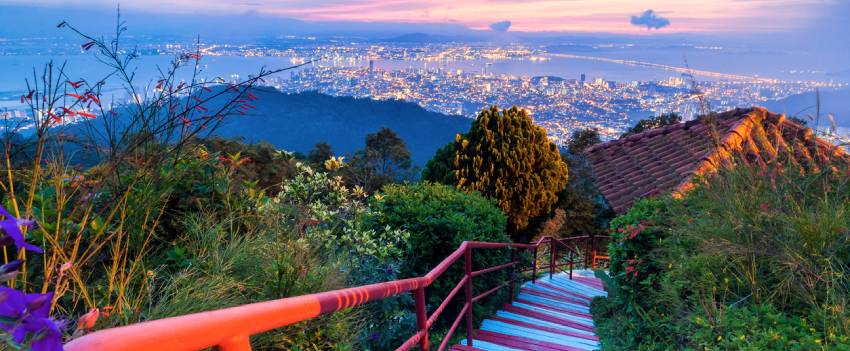 This peninsular nation enjoys a mixed climate during August, with east coast enjoying plenty of dry days while the west coast experiences hot, humid condition mixed with short-lived heavy downpours. Travelers love the mixed climate during this time of the year, making August the peak season for visiting this beautiful nation. The east coast draws the bulk of crowds with tourists thronging to Tioman Island, Perhentian Islands, Terengganu, and the Redang. These places entertain tourists with ample snorkeling and diving opportunities. The white sandy beaches with their finely grinded crystal sands give a magical beauty to the environment. Since most of the stay is resort-based here, tourists enjoy a luxurious stay with boat tours to help them explore numerous coral reefs. Travelers try scuba diving, explore corals, lie lazily on the beach or indulge in snorkeling which is protected and safe for tourists.
Besides the traditional island life and idyllic beaches, Malaysia is a pretty famous travel destination for mouth-watering cuisines. The city of Kuala Lumpur is well known for exotic dining opportunities, shopping mega malls and captivating cityscapes. Visitors are enamored by contemporary sky-high towers, colonial shophouses, traditional wet markets and patches of green pockets spread throughout the city. The townscapes of Melaka and George attract tourists from around the world due to its unique distinct architecture. These two towns are listed under UNESCO World Heritage for their cultural importance spreading over half a millennia. Malaysia also boasts of the most ancient ecosystem on earth which has survived even today in the form of national parks and numerous conservation projects. With rains around the corner, tourists can enjoy the serene natural bio-diverse plants in Borneo and capture the pictures of colorful wildlife in KL Bird Park.
Indonesia
The best of weather throughout Asia welcomes tourists to the land of dragons in August. The country enjoys dry days and plenty of sunshine throughout the month. The collection of 17,000 islands promises a plethora of experiences to travelers flocking to this great holiday destination. Indonesia is a land of many offerings. Visitors get to be one with nature, explore volcanoes, splurge on a multitude of flavors thanks to its diverse cuisines. So vibrant is this holiday getaway, explaining the adventures one can experience in this country is literally limitless. How does one begin to experience the natural gifts of this country? Simple, you start from its rich cultural heritage: The temples in Java. Visitors should start their exploration of this country by making a visit to the Prambanan and Borobudur Temples. Prambanan Temples are a collection of 244 temples and is listed as Asia's largest Hindu site by UNESCO. Out of the hundreds of temples built in the middle of the 9th Century, the Candi Shiva Mahadeva in the central courtyard attracts main attention. The Borobudur Temples, on the other hand, was constructed between the 8th and 9th century using two million blocks of stone and is the largest Buddhist temple in existence.
After exploring the heart of the world's most populous country, travelers should explore the dramatic landscape & natural spectacles spread everywhere here. These are richly diverse and the main reason why tourism flourishes in Indonesia. For beaches, visitors should start from Sulawesi, a white sand beach with dividing haunts with the multi-limbed coastline. This should be followed by the visit to the Banda islands, Derawan, and Pulau Weh off Sumatra. Finally, you should head to Bali. The beaches in Bali are the stuff of the legends. Apart from beaches, this beautiful country is nature's treasure trove. One simply can't ignore the volcanoes spread throughout Sumatra. There are nearly 100 volcanoes present in this tourist nation and each volcano is as impressive as its peer. Tourists should also keep a large chunk of their time to explore the impressive sights this country offers. There are some original adventures to enjoy in Indonesia. These include the open-door train ride in Java, exploring Flores on a scooter, trekking through wild forests where not a soul can be found, visiting a mystic ancient village in West Timor and undertaking surfing opportunities in remote islands. One can never have enough of Indonesia!
Nicaragua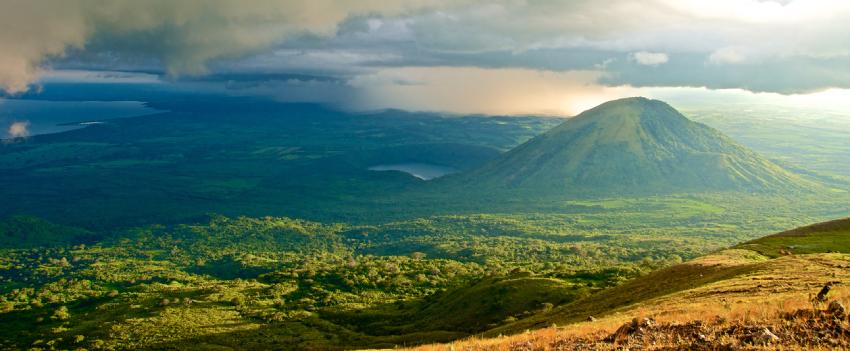 Every traveler wants the best of everything in a one-holiday destination. While this may seem a bit unrealistic, but nature's wonders can be found bundled in a single holiday place. Welcome to Nicaragua, Central America's land of lakes and volcanoes! A natural paradise consisting of 60 volcanoes, rivers, lakes and two incredible oceans. The place is a cultural treasure trove offering natural expeditions, adventure opportunities, tourist hotspot regions, culinary delights, and music & dance festivals. The people here are famous for their hospitality, warm nature, and poetic wisdom. The name, Nicaragua translates to "here united with water" and true to its name visitors get to enjoy numerous water activities here. Scuba and snorkeling, surfing, sport fishing are the main tourist attractions. For scuba and snorkeling opportunities visitors should either head to warm, transparent waters of Corn Island in the Caribbean or the blue waters of San Juan del Sur in the Pacific. There is also the freshwater lake of Apoyo Volcano that offers remarkable diving and snorkeling opportunities.
The sovereign state of Nicaragua is endowed with 7% of earth's biodiversity and offers some of the most unique experiences to tourists. These include mountain biking, skiing, canopy riding, hiking, and sandboarding. The foremost experience loved by travelers is canopy riding where one travels over flora and fauna of their surroundings from 10 to 100 ft in the air. The best one to try is from Mombacho Volcano, a 70-foot rappel thanks to 250-year-old Ceibon tree. Another unique adventure that is a must-try here is sandboarding, adrenaline-filled descent from Cerro Negro Volcano on a wooden board downhill. The 10-minute downhill journey on volcanic sand is far exciting than any ride possible. Nicaragua is also loved for its' vista and natural settings. These can be only experienced best through trekking. A slow but steady march through natural trails taking in the views, aromas, and sounds along the way. Some of the best natural trails can be found along the Mombacho Volcano Natural Reserve along with the volcanoes Concepcion and Maderas located on the Ometepe Island.
Mackinac Island, Michigan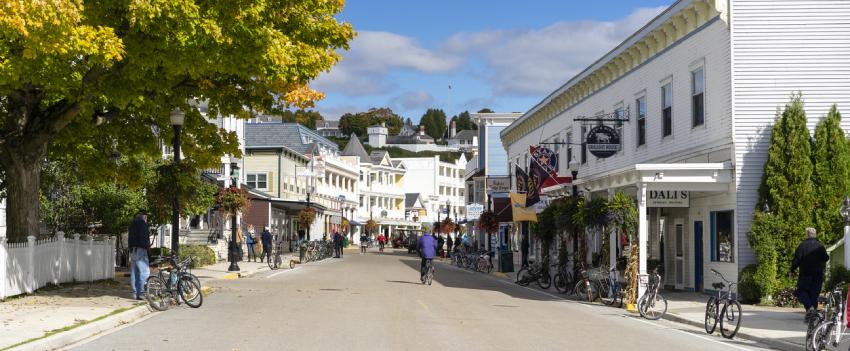 Wherever one may travel, going back an era is simply out of one's reach. Visiting an ancient city might be one way to substitute this dream. After all, one can't turn back time. Well, you might want to hold down that thought! You can enjoy a laid-back holiday on horsebacks and cycles in the late 1890s setting in Mackinac Island. Floating on Lake Huron in Michigan, there exists a group of nearly 35,000 islands known as Mackinac. About 82 percent area on this island is parkland with natural trails, forests and undeveloped back roads. The beauty of the scenic routes found on this tourist location is mesmerizing to any bystander and it comes as no surprise that the area is declared as the second national park in the US. Visitors, however, should not think of this magnificent family holiday destination as a backwater town. It has all the contemporary holiday facilities with unique exploring opportunities. Tourists arriving here experience hiking, bike rentals, horseback riding, carriage tours, tourist festivals, mouth-watering cuisines and the festive atmosphere permeating the island.
Travelers arriving here should begin their holidays by sightseeing the island either through taking the Mackinac Island Taxi, joining a carriage tour or simply leisure around the island on a horseback. There is also the option of bike rentals available throughout the Island. Besides the beauty of the parks and forests to explore there are carriage museums to visit that depict the ancient history of the place. The two famous parks that shouldn't be missed here are the Mackinac Island State Park and Fort Mackinac. While the former is a landscape built of high limestone bluffs surrounded with lush forests, sparkling water formations, and magical geological structures, Fort Mackinac is a British historical building reminiscing the American revolution. Festivals are the heart of tourist attractions on this island with the Mackinac Island Fudge Festival being the most prominent one. This event consists of fudge making, fudge inspired dinners and cocktails, fudge beer tasting and the Great Turtle Slow Ride. Besides the island activities, tourists can get a lot more fun during their stay here through Kayak tours, parasailing, embarking on cruises and charter opportunities available around the island.
Maasai Mara National Reserve, Kenya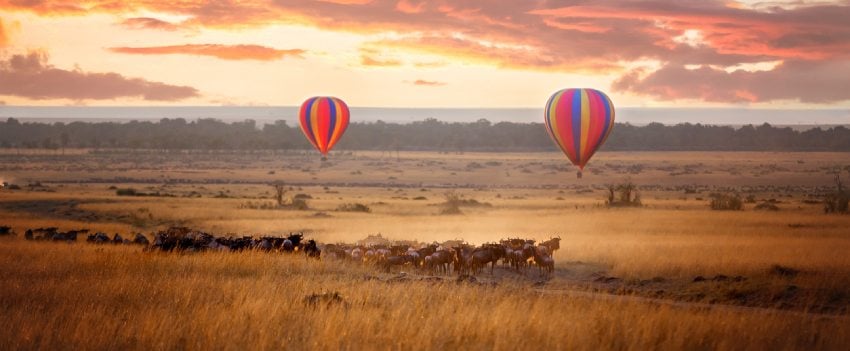 Traveling is about exploring life. Life undergoing all sorts of transformations as living beings struggle for their existence. This can be only felt by being present in the lap of mother nature, i.e. a natural reserve. What better opportunity to feel the same than in Africa, the cradle of life on earth? Africa's greatest wildlife reserve the Massai Mara is one of the top holiday destinations existing today. Visitors feel life in its most ruthless yet beautiful form in nature spanning over an area of 1,510 sq. km teaming with 95 species of mammals and over 570 recorded species of birds. Travelers need at least four days to properly explore the natural environment present here. The most loved activities tried by visitors are camping, night game drives, visiting cultural villages of Massai, ballooning, viewing the live game and having bush breakfast, lunch and dinner.
The Massai Mara National Reserve has the most exotic wild animals to observe in their natural habitat. Visiting the reserve at the right time can easily let you meet hyena, serval, cheetah, bat-eared foxes, side-stripped jackals, crocodile, hippo, warthog, baboons, different types of gazelle, zebra and many more. The most outstanding sight to see, however, is the great Wildebeest Migration where 1.5 million wildebeest cross crocodile-infested rivers in search of food and water. This movement is aided by hundreds of thousands of zebras and gazelle pertaining to changing weather patterns and predators following the heard in hot pursuit. Balloon ride, a distinct flying service is once in a lifetime experience in Masai Mera where a group of 16 individuals traverse the sky relying on air currents, wind direction, and speed. This experience is so unique that it is said no two-balloon ride is the same. The ride requires extensive preparations and travelers should inquire beforehand about the seat availability. Other most widespread tour activities which are popular in this natural reserve are game drives and walking safaris. When you see a cheetah crouched in the long grass waiting for its prey or a lion making the pounce on their kill, the live scene is bound to send shivers down your spine reminding your frail makeshift existence in the jungle of life!
If you are planning to attend any single of the above-discussed holidays in the month of August or near future, you might want to carry an International SIM Card. This is a prepaid international sim card which reduces your roaming charges by up to 85%. This SIM Card is not any country-specific and has lower cellular and data charges for every country. The features of the WorldSIM International SIM Card include:
Free incoming calls in over 95 countries, coverage in 200 countries

Low-cost calls, data & SMS worldwide - reduced roaming fees by up to 85%

Adding data bundles once the sim arrives

Usage as a data sim in iPads and tablets

Compatible SIM that works in any permissible unlocked handset, including all SIM sizes

A free UK and USA mobile number

Keep existing WorldSIM number using our Virtual Numbers
Choose your Free sim from our wide range of travel sim cards now!