10 Free Kick Ass Apps You Need For Your Next Holiday
From planning your holiday to keeping you entertained you while you are away; these apps are a must-have for your next trip…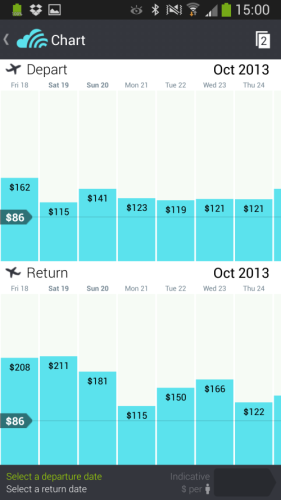 Skyscanner
Find out the cheapest days to fly and locate budget destinations to fly to. The Skyscanner app can show you day by day costs over a whole month so you can select the lowest possible fare from loads of airlines - including budget airlines. In addition, if you aren't sure where you want to go you can search all destinations by price to find the destinations with the cheapest flights.




Trip It
Once you are all booked you can email your itineraries to Trip It and it will save the details of your flights, hotel bookings etc all in one place.
Triposo
Triposo is a detailed travel guide that you can download before you travel. It's offline so it won't use your data while you are away (bonus!) This is a complete guide with all you need to know; sights, attractions, maps, restaurant suggestions, currency converter, a guide to local customs and history – Triposo is awesome and packed with information on your destination.
Google maps
Before you travel, make sure you save an offline map of the destination you are visiting so you can access Google maps without paying for data roaming.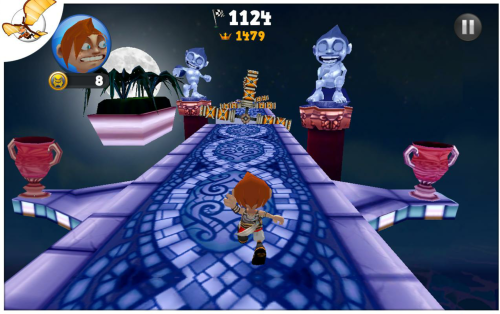 Running Fred
This fab running game will keep you entertained on your flights and bus journeys – but careful, it's seriously addictive!
Google translate
The language barrier in some destinations can make communicating a chore; luckily Google Translate can translate text to and from loads of different languages without using your data. It also has a speech translation function but you will need a data connection for this some make sure you have checked your data roaming rates beforehand.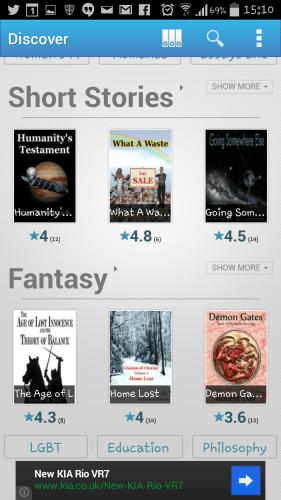 50000 eBooks
Carry 50000 books with you wherever you go! This free app has loads of eBooks that are free to download. Laze on the beach and lose yourself in a book; there are loads of different genres to choose from.


VideoShow
Create a memorable holiday montage with a selection of videos you have recorded and your holiday photos. You can add your own music, text and voice recordings then compress it and upload to Facebook. Very cute!


Pinterest
There are loads of ways you can use Pinterest; use it to plan your trip (see how here), you can upload holiday snaps to keep friends and family updated while you are away and you can upload your photos when you return home so you have an online album of your holiday.


Cartoon HD
Watch movies from your phone or tablet. This app has loads of movies to choose from and you can watch them offline.

Remember that some apps need a data connection – this can be expensive when you travel if you don't have a roaming SIM card. Make sure you are aware of the data costs in the country you are travelling to before you travel so you don't come home to a huge bill!