If you are planning where to go on your next trip, factors such as the price of the plane ticket, where you will stay, your daily expenses, will all need to be considered. Nevertheless, there is no need to feel guilty about going on a holiday, particularly to a budget friendly destination.

Here are our top recommended budget vacations for 2018:

Siem Reap, Cambodia
Cambodia has repeatedly become a popular location for budget conscious travellers, and entirely for the right reasons, the country offers exceptionally cheap food, accommodation, and many fascinating tourist attractions. One of the  highlights of any Siem Reap holiday is the impressive temples situated in in the Angkor complex. One option on your trip could be to rent a driver for a few hours if possible, to explore three of Angkor's most famous temples: Angkor Wat, Ta Phrom and Bayon.

If you have spare time you could always watch the Phare Cambodian circus, a ticket for which only costs about SGD25. This price is reasonable compared to a Cirque du Soleil show in Singapore that can definitely cost you three times the price. Travelling in Cambodia is also convenient and affordable, with Tuk-tuks and motorcycles easily accessible for rent. Cambodia other tourist spots includes beautiful beaches and islands, charming rural villages and the charming city of Battambang (only 3 hours from Angkor Wat). This village has pristine French Colonial architecture and a prosperous art scene. While still managing to be one of the world's cheapest nations to travel.
Travel Cheat Tip: If you are considering sending some photos to your family and buddies whilst on holiday, then you could always buy a Dual SIM phone. This handy gadget gives you the chance to use the phone freely, without the trouble of constantly changing SIM cards. You can save hundreds in roaming costs. This phone is also still a good back up if your other network flops and gives you the ease of not being locked to only one network.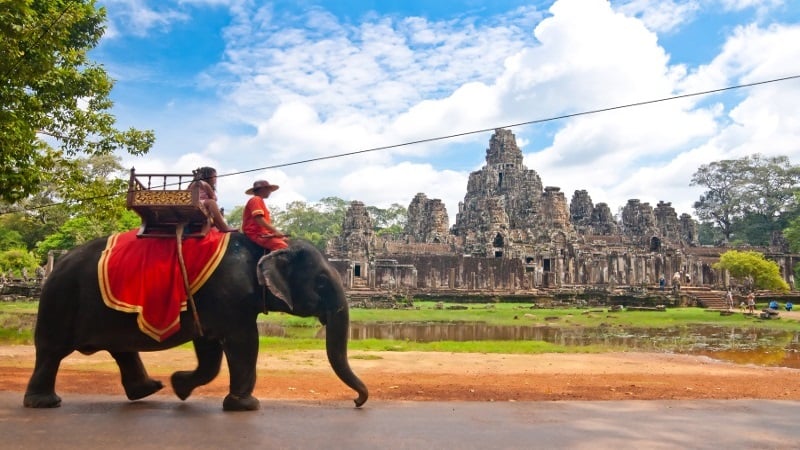 Kathmandu, Nepal
The enchanting Kathmandu is slowly growing in recognition amongst travellers and it's no amazement, seeing how the capital of Nepal boasts a rich past history of its ery own. Furthermore, it is additionally packed with dozens of fascinating palaces and temples.
It is also right next to the Himalayas, meaning if you want to hike your way up Everest, you could start from here. If your preference is to admire the impressive view while not having to break a sweat, then that would be completely feasible. You can do this with a day trip to the village of Nagarkot and by driving or taking a taxi up there. In any other case, you could stick to exploring the medieval monuments in Durbar Square, or enjoying Momos (meat or vegetable dumplings) at one of the lovely cafes in the streets of Thamel.
The Nepalese are typically friendly and polite people, and you can always extend your utmost courtesy by greeting them the same way as they do, by saying 'Namaste' with your palms together in a prayer style.
But Nepal isn't just about its reachable and low cost trekking, other activities can include jungle safaris, kayaking around Lake Phewa, and visiting the many temples of Kathmandu. With basic private rooms starting at low prices, you wouldn't need to spend much on your trip.
Turkey's divine Aegean coast is well-known by British tourists, and reasonably priced holidays are as much of a tourist attraction as the Turquoise Coast and tourist friendly resorts like Bodrum, Izmir and Fethiye. Direct one way flights to Dalaman, at the heart of the region, can start from as little as thirty-nine pounds and it's not all restricted marinas and Riviera sailing when you get there either.
Their 3 star hotels boasts an astonishing ten pound a night prices, and there are miles and miles of unfastened and exquisite beaches to lounge on and obviously, enough low cost mezze and baklava (super-sweet pastries) to eat. You can save your holiday splurges for trips to evocative ruins like Patara (south of Fethiye), or the stadium at Ephesus (around an hour from Izmir).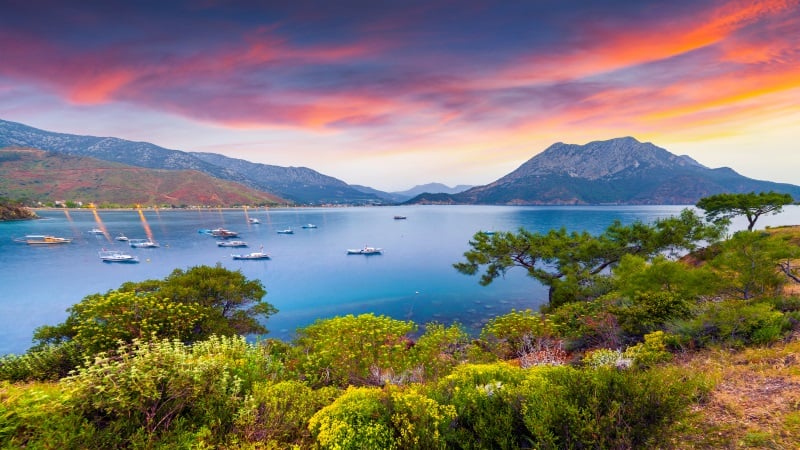 Chiang Mai, Thailand
Bangkok and Phuket are locations that comes to mind on the mention of 'Thailand', but the underestimated city of Chiang Mai is just as travel-worthy too. One of the greatest features of any travel is the opportunity to mingle with local people.  Not only is this an exceptional way to interact with them, but to also learn more about their sub culture and way of life.
And in Chiang Mai, there are significant chances to do just that including popping by a Thai cooking school and mastering the art of Thai cuisine, or paying a visit to a temple and having a casual chat with monks who are practicing their English. You could spend time with elephants (and give them a nice bath) or zip line through the massive jungle.
Travel Cheat Tip: If you are thinking about sending a few images to your family members and friends at the same time you are on vacation, then you could always purchase a no contract Dual SIM phone. This nifty gadget gives you the opportunity to use the phone conveniently, without the hassle of consistently changing SIM cards.
Malaysia
Malaysia has been a great value destination for many years, yet travellers often still head to its neighboring Thailand instead. If you are searching for a budget-friendly holiday with a good deal of Asian charm then Malaysia could be for you, and your spending budget could easily stretch to 3 weeks.
You could take a selfie in front of Kuala Lumpur's iconic Petronas Towers, bite into tasty street food in Penang, sip tea in the Cameron Highlands, discover a sprinkling of colonial history in Malacca and lounge in luxury on the island of Langkawi. If you are feeling a bit more daring then Malaysian Borneo promises the highest peak in south East Asia, orangutans, remote tribes and steamy jungles.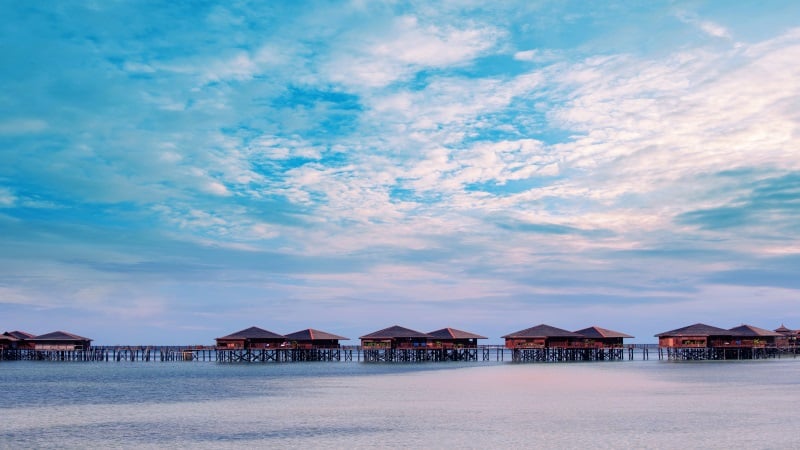 Faro, Portugal
Porto is the second biggest city in Portugal. With its affordable eating, accommodation and inexpensive museums and tours, it is a trending budget destination in Europe. Both the south coast of Portugal and beautiful city break destinations like Porto make good value holidays. Faro offers some of the best bargains, and the town itself is much more than just the gateway to the Algarve, there is an attractive old town to explore, plus salt pans, lagoon islands and gorgeous beaches right next door.
If you head inland to the fortress town of Silves, you might find your holiday budget buys more, and hanging out with the locals in the al fresco cafes can be a refreshingly authentic experience compared to the beach resorts. You don't need your own car in the Algarve either - bus services run regularly between major stops like Lago and Albufeira, and it costs only a few euros a pop.
Hiroshima, Japan
A budget holiday to the city of Hiroshima is just as worth it and, maybe, even more fee-friendly. Hiroshima may be a tinier city that is not as popular as other Japanese cities, but that fundamentally means less tourists and truly credible local culture. In actual fact, you would be able to enjoy the same Japanese attractions, like a hot spring, at an inexpensive price.
In addition, visiting Miyajima Island's famous Itsukushima Shrine and Hiroshima Peace Memorial, eat appetizing local dishes like Okonomiyaki (savoury Japanese pancake) and Kaki-no-Dotenabe (oyster hot pot). While you're in Miyajima, you can try on a Kimono and watch a live Kagura (dance theater) performance.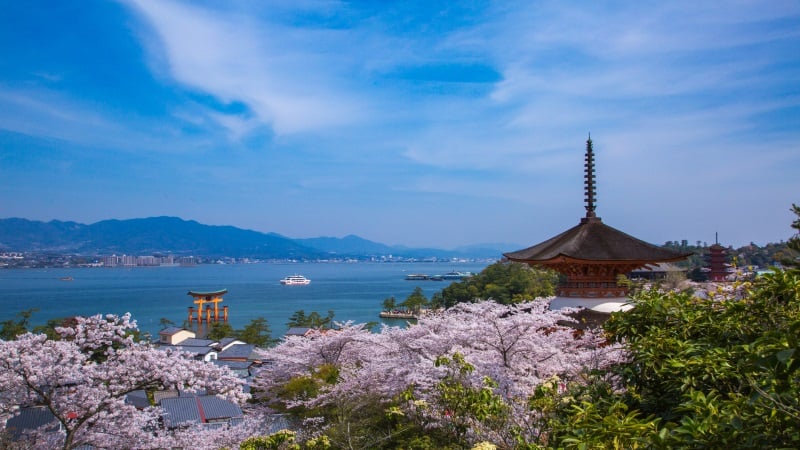 There is so much to discover in Indonesia from white sand beaches to jungles and savannahs, from blue flame spewing volcanoes to remote rainforests where you can meet orangutans in the wild. Made up of heaps of islands and unique cultures, Indonesia is still an economical long haul destination thanks to low travel costs, as well as relatively cheap prices on activities like scuba diving.
Bali may sound like a couples honeymooner's excursion spot, but with the good surfing, some of the world's most attractive temples and the free natural attractions of neighbouring islands like Nusa Penida, it is also becoming one of the many ideal destinations for backpackers thanks to its many beaches, Balinese Hindu culture, and easy airport access. Budget travellers have the alternative to relax on the famous beaches of Bali like Nusa Dua and Padang Padang, stroll amongst the endless rice paddies or get close to cheeky long tail macaques in the sacred monkey forest. The coral-rimmed Gili
Islands is filled with vibrant marine life you can swim with, including sea turtles and mantarays, as well as serene getaways and a place to party. If you decide to set foot on Lombok you will discover active volcanoes, surf camps and unpolished tourism away from the crowds. If that is not enough, you can also uncover the spiritual temples of Borobudur and might of Mount Bromo in Java. There are many ways to travel around this destination like hiring a scooter, jumping on a local boat service or hiring a local driver.
Barcelona, Spain
This Catalan city is a great choice if you want to get to Europe on a budget in 2018. It offers some of the best museums in the world, the architecture is incredible and you can easily hit the beaches if you need a break from sightseeing. Despite being in the eurozone, it's still among the more affordable cities in Europe and we are seeing flight prices down 20% for the first half of 2018, when compared to the same time last year.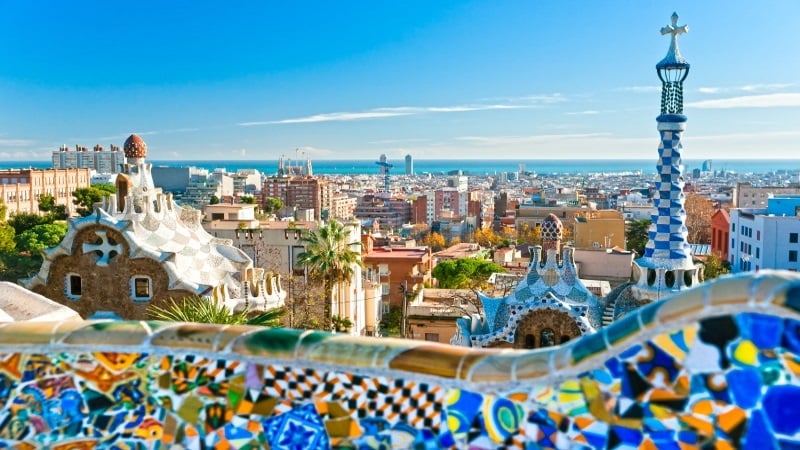 Houston, Texas, the USA
For a fragment of the cost of larger cities like New York, Houston is a must see domestic vacation spots in 2018, and also well known for their booming art and culinary scene. Being one of the most diversified cities in the U.S. Houston is making a buzz that towns like Miami and Chicago have long appreciated. It has one of the most exhilarating food scenes in the country with award winning restaurants. The art scene varies from well settled organisations like the Menil Collection to local endeavors like Project Row Houses. 
Kraków, Poland
Poland one way or the other manages to remain low-priced and relatively under-visited. Kraków grabs the crowds attention, however you could explore right here for much less than in Prague or Berlin.
A weekend away in Krakow will leave you with plenty more spending money than a trip to Prague or Berlin, and you can still have just as much fun. Inexpensive bus connections, reasonably priced meals and drinks, plus finances places to stay complete the photo.
Kraków grabs the crowds attention, however you may explore here for much less than in Prague or Berlin. Beyond the cities, if you have spare time, it is best to go exploring the Tatra Mountains in the budget-friendly Zakopane or going bison-spotting in Bialowieza countrywide Park. One of the sightseeing highlights of Poland could be discovering Gdańsk's rebuilt old metropolis and haunting coastal surroundings.
For some adventure in this city it is recommended to head to explore Gdańsk's rebuilt vintage city and hitting up Lublin, Toruń, and Tarnów for historical splendor.
Dual SIM Phone
While you are travelling you may need a dual sim phone. A no contract Dual SIM phone offers you the ease of using a phone with two SIM cards and two different phone numbers at once without having to constantly switch sim cards. It is also flexible and great for network hopping.
You can make or receive calls and send or receive texts on either numbers and give each number only to the people that you choose. WorldSIM offers a variety of great Dual Sim phones such as Storm 3. This international phone is an unlocked with no contract and works worldwide including in countries like Japan and South Korea. It's features include a dual camera with a rear specification of 5MP. It has a great 4.0 inch HD Display and an expandable memory up to 32GB via micro SD card.
See more at: https://www.worldsim.com/dual-sim-phones
travel accessories-travel gadgets-data roaming-portable hotspots-travel tech-travel essentials-action camera-dual-sim-phone