Frequent travellers are consumed by travel whether it's the business traveller, the adventure holiday junkie or the backpacker and they all have the same things in common – they want useful, small, lightweight gifts that can make their lives on the road easier, while enhancing their travel experience. These are our favourite gifts for frequent travellers to suit various budgets (price range is noted for each suggestion)…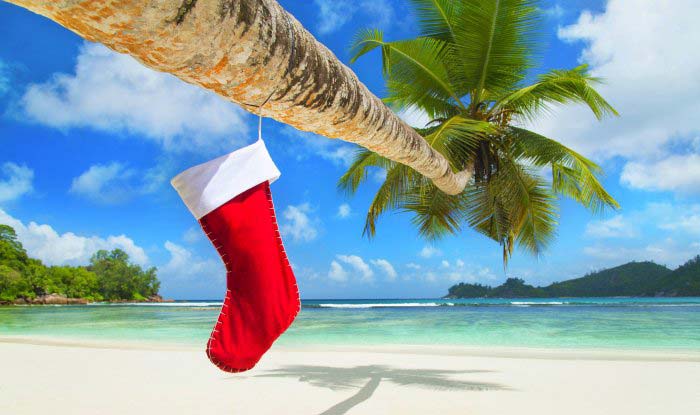 Portable WiFi
Staying connected internationally is one of the biggest problems that travellers face; either they are reliant on finding free WiFi or they are susceptible to expensive roaming charges. Portable WiFi resolves this problem! It's an easy to use gadget (just insert a SIM card with the lowest rates and turn on the device) and you can connect your phone, tablet, laptop etc simultaneously and start browsing the web. Just make sure you get an unlocked portable WiFi so they can use any SIM card inside so they can always get the lowest rates rather than being forced to stay with one provider.
From: £20 / $41
Flight gift vouchers
Who wouldn't want to get a flight as a gift! Many airlines including Monarch, Ryan Air and Jet Star for example offer gift vouchers that can be redeemed for flights. There are many more airlines that offer this service too. It's a great idea as you don't need to know the passport details or available dates of the person you are purchasing the gift for, and they get to pick where they want to travel to.
Price: From £25 / $30
Translation earpiece
Although pricey, and only available on pre-order, this earphone is a brilliant solution for anyone travelling to a country where they do not speak the language. The earpiece translates anything that is spoken so you can stand what is being said without having to learn another language.
Price: £245 / $299
A Pen that can charge your phone
If you are just looking for stocking fillers or a small gift for a colleague a pen that charges your phone is a practical and useful idea. It's a pen, a stylus and a powerbank all in one – perfect to give a phone or tablet enough battery until you are able to charge it. This powerbank pen comes in a beautiful satin lined gift box.
Price: £12 / $16

Annual travel insurance
Everyone needs travel insurance, even if it's just for the medical cover alone. This is a lovely idea if you know what type of traveller you are purchasing for; a backpacker, business traveller, adventure traveller or cruiser for example. Its best bought for someone you know a lot about as you will have to correctly answer some personal details and know what activities they would like to be covered for.
Price: From £19 / $24
A small tablet (it actually doesn't have to be expensive!)
Waiting around is one of the downsides of travelling whether it be at the airport, on the plane, on a bus or on a train, therefore entertainment is essential for any traveller. A 7 inch tablet is a great idea as it's not heavy and it doesn't take up much space. Movies, reading ebooks, gaming and browsing are the most likely activities for a traveller so front facing speakers are a good idea. A frequent business traveller might prefer something bigger with a more expensive spec, but the average leisure traveller just needs something simple but durable – the last thing you need while they are away is to smash the screen for example. This easily affordable Android tablet can also be used as a phone and comes with a free international SIM card for low cost calls, SMS and data in 200 countries.
Price: From £49.99 / $67.50
Personalised flask
Personised gifts that travellers can take away with them are lovely as every time they use the item they will be reminded of you. Make sure it's something small, lightweight and somewhat necessary – a personalised flask for example, although not an essential item, gives the recipient a piece of home to take with them wherever they go to. Besides, travelling, despite what anyone thinks, can be stressful so having the option for a little tipple on hand if you need it can be a lifesaver.
Price: From £6 / $7
Smart watch with fitness tracker
7% of travellers now travel with a smart watch and it's easy to see why. Let's take the Prodigy smartwatch for example… you can insert a micro SD card with all your music and listen to your favourite tunes with wireless earphones, the battery lasts a long time so you don't need to charge it every day, you can insert a SIM card inside so you can make and receive calls and leave you expensive phone at the hotel while you are on a night and best of all you can easily keep track of your fitness – something frequent travellers often struggle with. The Prodigy boasts a heart rate monitor, pedometer, ECG analysis and sleep monitor. It is also available in 5 stylish models and you get a free travel SIM card included to reduce roaming charges by up to 95%.
Price: £89.99 / $122
Travel inspiration
You can never have too much travel inspiration and often one captivating image will make you see a country in a whole new light. There are heaps of magical destinations out there, giving the gift of inspiration will definitely put a smile on the receivers face! If you need help with some ideas, these travel book ideas are a good place to start.
Price: From £10 / $12
Underwater phone case
Having the ability to show your friends and family just what you see when you dive, snorkel or enjoy water based activities is wonderful and it can take your photography skills to the next level. If you know the phone make and model the recipient has you can find a suitable underwater phone case (or camera case if you know what camera they have). If you don't then an underwater action camera will enable them to take still photos and videos underwater and send the images via Wi-Fi to their phone so they can share them with you on Facebook or email.
Price: From £17 / $20
Lightest suitcase in the world
Frequent fliers generally travel with hand luggage only, they want to be able to take the most amount of stuff in the lightest possible bag. Therefore when selecting luggage for a frequent traveller ensure that the luggage is durable, robust, practical, lightweight and the maximum carry-on baggage size possible. You can check all the airlines baggage allowance sizes here.
Price: From £40 / $50
Portable speakers
The key here is to find portable speakers that are small, loud enough, light weight and if possible, multi-functional. Multifunctional items save space in suitcases so portable speakers that double up as powerbanks or waterproof speakers are an added bonus. Remember that frequent travellers will probably only take carry-on luggage so the smaller the better but don't sacrifice on sound, some small speakers are useless for listening to music as they are so quiet.
Price: From £25 / $34
Why not get away yourself, Christmas markets are prefect for present hunting! Check out our travel blog of the best Christmas markets around the world.
Win an Android tablet, smartwatch, 4k action camera & more for you and a friend - delivered before Christmas!