When you travelling abroad it can be pretty tough to estimate the amount of data you will need to use while you are away on holiday. 9 out of 10 times we end up browsing differently compared to our home base country. We frequently use more WiFi and switch our off our data roaming due to huge amount of international roaming costs which can occur when using data abroad.
UK Network providers typically charge £6 MB for roaming in the US so this would add up to an astonishing bill of £6000. That makes WorldSIM 240 times cheaper. International roaming costs can be quite high.  With WorldSIM you can get low rates of 0.025 MB for data usage in US, on 1GB, prepaid cost of only £25. You can also use data bundles in UK, USA, Europe, Australia, Asia, Canada, Brazil, Saudi Arabia.
How do I add a Data Bundle?
You can add a bundle to any WorldSIM card. All you have to do is visit the top up bundles tab on our website if you already own a WorldSIM SIM card. If you do not have an international SIM card, you can obtain a free data SIM and just pay for the bundle. If you are purchasing bundles to use on International SIM cards and UK SIM cards, we recommend that you order a SIM card before you can add any data bundle, which will give you huge savings on international roaming costs.
How do I activate my data bundle?
If you log in my account and click on to my bundles tab, you will see the bundles you have purchased. All you have to do is simply click on the 'Activate' button when you are ready to start using your bundle.
If you get an error message come up when you try and add a bundle top up
This error message suggests that you have an outdated data SIM card, therefore you have to upgrade to a new one which is free. When your new SIM card arrives you can also call us or speak to us on our live chat and then we will be able to instruct you on how to load the bundle onto the SIM card, and transfer any remaining balance from your old data SIM to the new one. You can also set the start date for the bundle in the My Account section.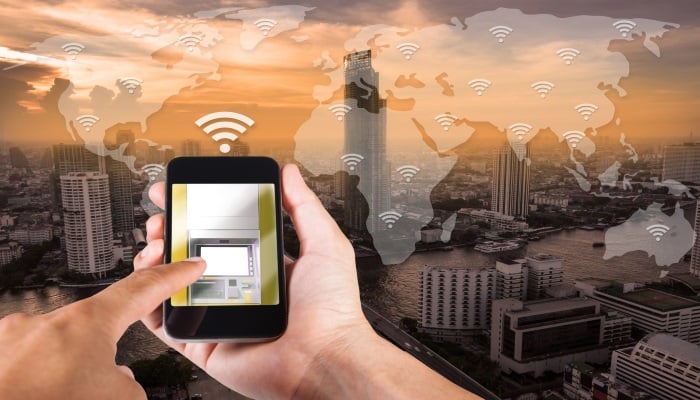 Will I be able to use my pay as you go credit on the bundle?
You can add on pay as you go credit and bundles to your WORLDSIM. If you have activated a bundle in a country where your bundle is applicable, then you will always be able to use the bundle credit. If you have a pay as you go credit and your bundle expires, you can start using that.
How much do I save?
Loads! Purchasing data bundles are much cheaper compared to buying pay as you go, for example if you buy 1GB of USA data on pay as you go on the data SIM, it would cost you £53.
Can I buy a bundle using my existing credit?
Yes, you can do this by clicking on the bundle tab on the top page and select the number you want. You will see this tab near the add to basket button. This number would be something like 99901.
How long do data bundles last?
You can are able to select the length of time you need for a bundle. Presently, we offer 500MB which is valid for 7 days, 1GB for 10 days, 2GB for 14 days and 4GB that will remain active for 30 days. If you use up all the data in your data bundle before the expired date, and you still need some more data you can add another bundle.  If you haven't used all the data by the time your bundle has finished you will lose your data.
Can I put bundles on WorldSIM international or UK SIM card?
Yes, you can add data bundles to all our SIM cards.  Currently we only have data bundles.  If you currently have a UK SIM or International SIM, it is best to make sure that you also have some pay as you go credit on the SIM so you can make and receive cheap international calls. 
Do I have to manually pick a network for my bundle? 
Bundles work with preferred networks only. In order to be certain, you must always check that you are using the preferred network.  If you are unable to connect to our preferred networks your pay as you go credit will be used and if you don't have credit you will not be able to utilize your bundle unless you manually select the preferred network.
To assist you in your travels you can also purchase a WorldSIM portable WiFi router. We offer a wide variety of popular WiFi devices at the lowest prices online. This can give you internet access with some up to 16 or more devices. This allows you to connect on the internet with friends and loved ones on your phone, laptop or tablet.
See more at: https://www.worldsim.com/top-up#data-bundle
Data sim-data bundle-dual sim phone-bundles-roaming