To err is human, we all have either been victims or unknowingly gone overboard with our travel expenses at some point in our lives. The "bill shock" faced by travelers after they return from their holidays can often postpone their future travel plans. While most travelers are under the notion that being overcharged is on the account of their sim card provider, it is rarely true. Most of these "overcharging" cases result in travelers themselves being responsible for the exorbitant data roaming costs incurred during international travels. Worry not! We have carefully put together a list of activities which travelers must perform to avoid being overcharged during travels.
Choose a robust Data SIM Card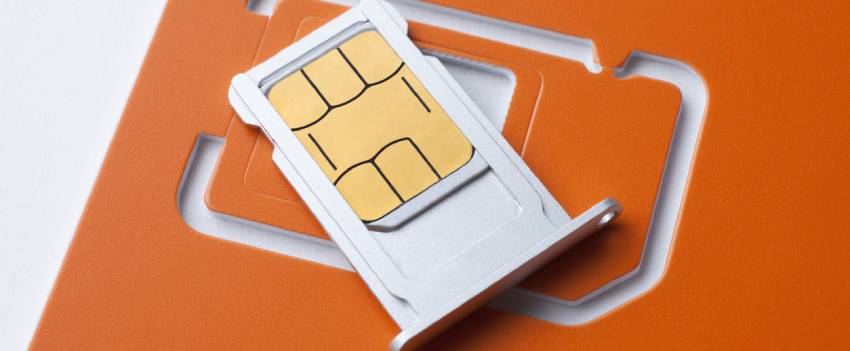 Selecting the correct Data SIM Card is all that it takes to avoid that bill shock that tourists dreed after a successful vacation. Just because a vendor is offering you a sim card for a cheap price doesn't mean that it will cost you less. Travelers should select a sim card depending upon their area of travel, nature of use, length of their stay, 24X7 customer service, ease of access and transparent policies. The WorldSIM Data SIM Card is one of the most transparent and sought out sim cards by travelers for data roaming on their holidays. The after-sale satisfaction amongst customers is highest and are often expressed across multiple product review platforms.
Tip: Learn more about selecting the correct sim card here.
Note down the API settings
Most travelers forget to note down the API settings once they have configured their sim card with the help of their vendor. This negligence can cost them several hours of troubleshooting if the sim card doesn't connect to their preferred network operator while changing countries. A healthy practice of noting down the API set is all it takes for getting the seamless connection during travels. All a tourist must do is re-configure their sim card in case their data roaming stops suddenly.
Tip: Learn how to set your API Settings in these simple steps.
Choose network using Manual Selection
One of the most prominent reasons that result in tourists being heavily overcharged due to data roaming is their sim cards connecting to a non-partnered network during their travels. Tourists while buying sim card always make the mistake of not knowing their sim card's partnered networks in the area they are visiting. Their sim by default selects the strongest network present in the area they are present resulting in the traveler being overcharged. Tourists should practice the habit of connecting to their preferred network manually.
Tip: Use these simple steps to select your preferred network using manual selection.
Turn off Background Services
The most common mistake done by people traveling internationally is not turning off their smartphone's background services when not in use. These services include location, GPS, data roaming, system updates etc. The apps installed in any smartphone need to be updated and communicate with their respective servers to work seamlessly. The operating systems, be it Android or iOS also needs to update itself and is always updating in the background. These processes eat up your data plan during travels. Travelers shouldn't be alarmed if they find their data plan has suddenly vanished in the air.
Tip: Use these tips to get more out of your data sim card.
Use Offline Apps during Travels
Technology today has made traveling a local affair. People visiting any foreign country can navigate, book tickets, translate languages, shop online with a simple touch of their smartphone using the required apps. While this indeed seems luxurious, it can lead to a huge data consumption shooting up data roaming costs significantly. Travelers should instead try to use offline apps during travels. These offline apps provide the same services without consuming even a byte of your data pack.
Tip: Use the most recent version of offline apps to conserve data during travels
Use versatile Mobile Wi-Fi during Travels
A pocket router or a mobile wi-fi router also referred to as Mi-Fi is the most sought out travel accessory by any international traveler. Not only this portable hotspot is easy to carry, but it also provides the necessary security while accessing the internet. The encryption provided by the mobile wi-fi is absent at free hotspots available to travelers at famous locations or public convenience locations. A mobile wi-fi is a small investment in reducing data roaming costs.
Tip: Learn here, 'Why is Pocket Wi-Fi so popular amongst Travelers?'.

Traveling to international destinations can shoot up your data consumption resulting in exorbitant data roaming costs. Using an International SIM Card won't fulfill your data requirements. The data usage required during roaming requires a specialized sim card. Travelers should use a robust Data SIM Card to keep these unwanted expenses in check. The 4G Worldwide International Data SIM Card is ideal for iPads, tablets, and portable wi-fi devices as it's a data only SIM (no voice or SMS). Use this International Data SIM Card to slash the cost of data roaming worldwide. The salient features of this Data SIM Card are as follows:
• Get prepaid internet at very low costs in 188 countries
• 4G speeds in countries that offer 4G
• Reduce your data roaming charges by up to 95%
• Compatible with all unlocked devices & all SIM sizes
• Prepaid credit never expires
• Add a data bundle to get even lower data rates
Order your free data SIM now!