The United States of America is considered one of the strongest nation in the world and a place where numerous people dream of visiting, at least once throughout their existence. Each year the U.S is visited by millions of people from all over the world, but only a few cities stand out among the rest.
The United States has so many diverse cities and attractions that it is difficult to narrow down the list to only 10 U.S. destinations. There are many cities that offer so much character, history and landscape, they're popular regardless of climate. Here's a look at the most popular travel destinations in America.
New York
The five regions of New York have some of the most easily recognized attractions in the world. Visitors on a low budget can take a free boat from Manhattan to Staten Island for a great view of the Statue of Liberty, Times Square and the Manhattan skyline. Each of the City's five boroughs contains its own roster of must-see destinations, great restaurants, cultural hot spots and memorable activities.
With unlimited events, attractions and millions of people, the nation's biggest city is a must-see for any tourist. If you are a first time visitor in New York City, it is recommended to partake in activities such as touring famous landmarks such as Times Square, the Statue of Liberty, Central Park, and Metropolitan Museum of Arts and Wall Street. If there is time you can also take in a Broadway show.
The greatest part is, nearly all of it is a subway or yellow cab away from each other. All of these parts mix and mingle to creating a destination known worldwide as 'THE' city to visit in the United States.
Tip: If you are planning to connect with your loved ones and friends while you are away, and share lots of lovely pictures of famous attractions you will need a data SIM card. To cut data roaming costs, you can buy a local data SIM or one from a reasonable mobile provider before you jet off. But before you travel there it is best to make sure that your mobile is unlocked.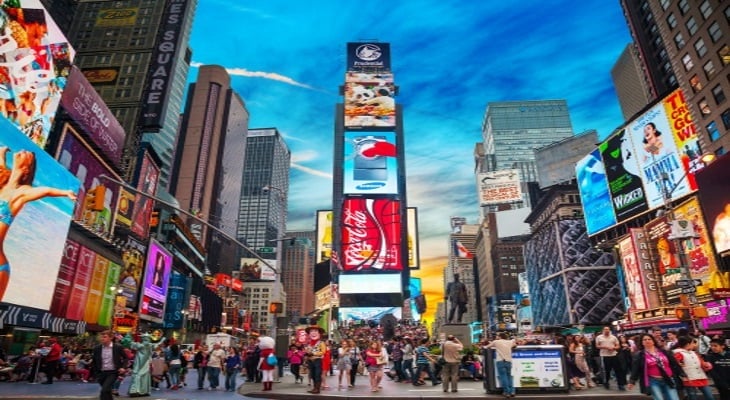 Miami
Miami Beach in Florida offers beautiful white sands, gourmet restaurants and a very lively nightlife. Besides the beach and bright lights, visitors should consider checking out the encircling ethnic neighborhoods, such as Little Havana and Little Haiti.
Its proximity to the Caribbean makes Miami the perfect destination for beach goers and for foreign visitors looking to cross the ocean and experience a different culture. This city is not only just about the beaches, nightlife and restaurants. There is also a big art scene and museums that tell Miami's unique cultural history.
Palm trees, beautiful beaches, clear blue waters, Cuban food, wild nightlife, and awesome warm weather and fun in the sun, there is nothing not to love about Miami. Tourists can take a stroll along the streets of Miami and catch incredible views of various Art Deco architecture styles and their unique shapes. Miami is also a good place for car lovers, especially in the summer time as luxury and classic cars can be seen driving the main roads. The pleasant and warm climate, sand, sun, and free entertainment make Miami second on this list of the most visited destinations in the country.
There are lots of things to do in Miami to satisfy everyone's tastes. Whether you'd like to party all night on one of Miami's hot spots South Beach, explore the natural wonders of Everglades National Park, take airboat rides at the Everglades Safari Park, visit wildlife at Zoo Miami and Jungle Island, or simply relax on the beach like Lummus Park Beachwith your friends, Miami has plenty of recreational activities available to you
Orlando
There is nothing not to love about Orlando in Florida. With Walt Disney World Resorts and Busch Gardens, there is an endless supply of fun for all ages.
Orlando is the amusement parks capital of the United States and the most famous amusement park. This central Florida city has everything to offer tourists who are looking to experience the most wonderful moments of their lives including great shopping malls, amazing rides at Disneyland, great food and white-knuckle skydiving encounters. Orlando is definitely a popular travel destination among tourists, honeymooners and families from all over the world. The city boasts over 5,000 restaurants from fine dining experiences to family friendly top picks, about 170 amazing golf courses and great shopping centres where you can buy a wide range of top quality items including jewelry, bags, clothes and much more.
The city is also home to marvelous resort style spas where guests are treated to blissful relaxation. Orlando prides itself as the only place in the country where you can experience unforgettable outdoor activities including boating, swimming, fishing and trails for walking and biking.
Much like Walt Disney World, SeaWorld Orlando has also played an important part of family vacations to Florida. This huge amusement park features to dolphin and whale shows, opportunities to experience close up encounters with marine life and see a wide range of species in the various tanks, and also provides thrill rides for all ages.
Universal Studios in Orlando is usually more than what most people are expecting. This huge theme park and working film and TV production studio offers all kinds of rides and experiences based on infamous movies and shows. There are rides to captivate all ages. In addition there are also hotels, restaurants, excellent shows, live music and more.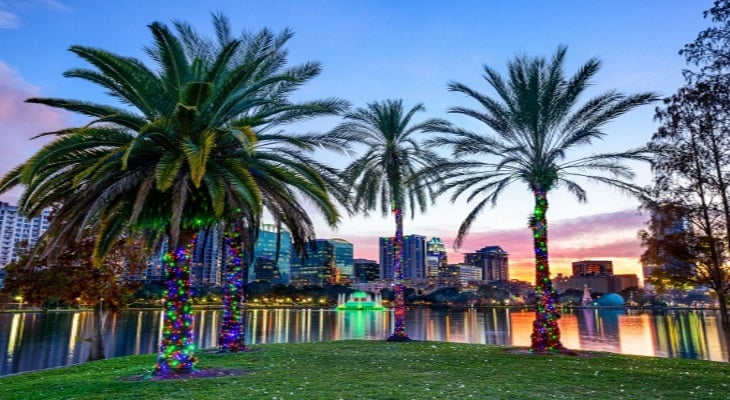 Los Angeles
When it comes to the most picturesque, lively and charming cities in the world Los Angeles should be placed at the top of the list. It is by far the world's third largest economic center after Tokyo and New York and is the third most visited city in the U.S. The city is home to some of the biggest tourist attractions you can find in the world including the Hollywood sign, Griffith Park, Walt Disney Music Hall, Disneyland, Universal Studios, Hollywood Walk of Fame, Rodeo Drive, Venice beach, Beverly hills', Getty Centre and the Santa Monica mountains and pier.
Known as the entertainment capital of the world with good reason, Los Angeles is recognized for the movies, television shows and music produced in the City, which is enjoyed all over the globe. The city's show-business background and the possible chance to rub elbows with a celebrity draws many visitors to L.A. But the beaches, theme parks and year-round sunny weather are also big entertainment attractions. A top class collection of museums, arenas and theaters means that art lovers, history buffs and sports fans can also find plenty to do in Los Angeles as well.
Outdoor fanatics wouldn't be disheartened either. There is something for everybody, this destination boasts a wealth of natural attractions and outdoor activities. From spontaneous volleyball games on the beach and camping breaks in the mountains nearby to whale watching and sailing on the blue Pacific, there is always something fun and thrilling to do in radiant California.
Tip: There is so much to do in Los Angeles that you couldn't help but take pictures of the stunning landscapes and Iconic tourist spots such as Hollywood sign and The Hollywood walk of fame. If you wish to take photos of your holiday to share, you may need to consider buying a data sim card with portable Wi-Fi hotspot, whether local or from any data SIM provider before your trip. This may be the best option to reduce roaming charges and can be particularly worthwhile for those who frequently visit the same country. If you decide to buy a local data SIM card, you will have to use a different number. Also it is advised to unlock your phone by a tech savvy or your mobile provider before you travel.  
Las Vegas
It is known as "Entertainment Capital of the World" and one of the biggest party cities of the world, but there is actually more to Las Vegas than just bright lights, casinos and nightlife.
Las Vegas offers an experience like no other and is one of the popular places for tourists to visit in America. It is a city built in the southern Nevada desert, and established just over a hundred years ago. Like any other desert city, the climate conditions are hot and dry especially in the summer of course. But whether you believe it or not, the low humidity in Las Vegas really helps to make the temperature feel not as hot as you may find in other major cities.
Visitors can stay at top class hotels, dine at top restaurants, and usually see an astonishing show or concert. There is also an unbelievable hiking area nearby at Red Rocks National. If you get off the strip, you would be able to explore the 'real' Vegas (as technically the Strip is located in Paradise, Nevada, not Las Vegas), and see why people decide to live here. The Strip sparkles and gleams with massive resorts, hotels, theaters, restaurants, and gardens. The Strip is based in the center section of the famous Las Vegas Boulevard running from the Mandalay Bay Hotel to the Treasure Island Hotel and sees nearly 40 million visitors every year. On the Strip, you'll find fountains, volcanoes, fabulous shows such as Cirque du Soleil and even gondola rides. Downtown, you can get a glimpse into the checkered history of Las Vegas at The Mob Museum, one of the city's unique museums. The Neon Museum is another place to find unusual Vegas history and is the place where old neon signs are retired.
If you grow tired of all the glitz and glamour of the Strip, you can always visit, backpack or take a hike to other tourist spots in Nevada such as Lake Tahoe surrounded by the Sierra Nevada Mountains, Red Rock Canyon National Conservation Area and Great Basin National Park.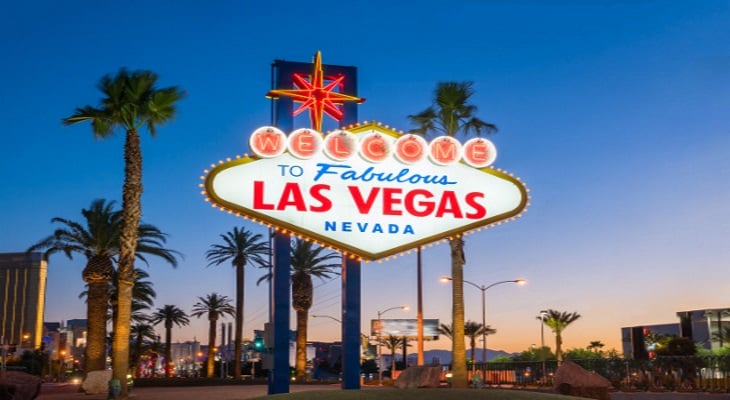 New Orleans
New Orleans is one of the most diversified and vibrant cities in the United States, and is home to the annual Mardi Gras ceremony. It is also home to the always busy Bourbon street, the chic French and Italian Quarter, jazz and beignets the trademark dessert of the city. After an enjoyable night in the city, you can head to Cafe Du Monde for a cup of coffee and beignets.
Nearly everyone has heard of the city of New Orleans, situated in Louisiana along the Mississippi River, being nicknamed as "The Big Easy." The reason behind this nickname maybe linked to the rich and vibrant musical culture of New Orleans. The city has long been a sanctuary for jazz and blues musicians who wanted a place to develop their craft. Legend has it that the earliest use of the Big Easy had to do with the fact that there were so many ways for a good musician to make a living in New Orleans. From entertaining on the streets and in the parks to playing private parties and in nightclubs, no other American city was said to be so open and supportive of musical artists. The nickname might have also come from the idea of the ease with which a struggling musician could find work and
It has a rich and long history and is filled with gorgeous architecture, delicious French-inspired Creole and Cajun food, live jazz music, street performers, and museums like New Orleans Museum of Art or the Ogden Museum of Southern Art.
San Francisco
This is a great city filled that is filled with culture and diversity, food of every nature, hipsters, a vibrant art scene, exquisite restaurants, museums and a diverse population. The most famous San Francisco tourist site in San Francisco is the Golden Gate Bridge. Opened in 1937, it still ranked highly as one of the top 10 longest bridges in world.
It is the second most heavily populated city and also one of the most visited cities in the U.S. The majority of the tourist attractions in San Francisco are located in close proximity to each other, making them easily accessible. it is also close to some fantastic national parks, such as Muir Woods, where you can escape the city and go hiking among giant trees.
Besides that, San Francisco offers other activities such as riding a cable car one of its moving landmarks, visiting one of the largest Chinatowns in the world and checking out an attraction at the Golden Gate Park like the Japanese Tea Garden and exploring North beach, the city's Italian quarter which is filled with cafes, restaurants and shops.
For those wanting to party there, the nightlife in San Francisco is a steadily changing scene. The biggest clubs currently located in the South of Market and Mission districts, with live and recorded rock and Latin music. Jazz, blues, swing and oldies music can be found all over town
If you are looking to get more cultured in the city, then you can head to places such as  The new San Francisco Museum of Modern Art , the Asian Art Museum, the de Young Museum, the Legion of Honor and other museums and galleries are committed to some of the finest classical and contemporary arts. San Francisco is also home to the California Academy of Sciences, which is the only place on the planet with an aquarium, a planetarium, a natural history museum, and a four-story rainforest all under one roof.
So to conclude, if you are a lover of amazing art work, great food, shopping and stunning surroundings, then San Francisco may be the best place for you.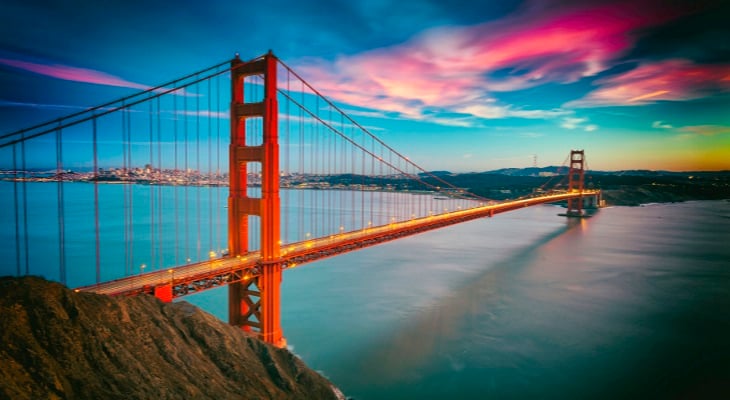 Chicago
Set on the shores of Lake Michigan, Chicago offers great food, the Navy Pier, Millennium Park with its famous bean-shaped statue, Lincoln Park Zoo, top art galleries, an aquarium, great sporting events, and iconic architecture including Willis Tower, America's tallest building.
Each encircling neighborhood has its own social calendar, filled with music, arts and festivals including the famous Lollapalooza.
Illinois's largest city also offers world-class museums such as the Modern Art Museum and The Art Institute of Chicago. The Midwest City is also known for comedy. The Second City Theater is where many famous comedians got their start, including Mike Meyers and Tina Fey.  If you want to have a great view of Lake Michigan, doing so from the top of the W Hotel Lakeshore and the Trump International Hotel would be an amazing experience.
Alaska
During the summer, visitors to Alaska can fish, hike and kayak through some of the country's most beautiful landscapes. In winter, visitors can ski and snowboard in addition to exploring further beyond the city limits. The top Alaska attractions include Calving glaciers, whale watching cruises, dog sledding across a snow and trophy fishing. Other attractions that come to mind include visiting National parks such as Denali National Park or going to see the interesting museums covering Alaska's history, art, and culture such as Museum of the North in Fairbanks. 
Worldwide Data SIM Card
If you are planning to travel abroad to any of these countries and beyond, and you intend on using the internet, the best option is to buy a SIM card such as a data SIM card.
WorldSIM data SIM card is compatible to use with iPads, tablets and portable WiFi devices, it is simple to use and all you would need to do is add a data bundle to get even lower date rates. This data SIM card allows you to slash the cost of data roaming charges by up to 95% if you travel anywhere worldwide. Other benefits of data SIM card includes prepaid internet at very low costs in 188 countries, its compatibility with all unlocked devices & all SIM sizes and prepaid credit that never expires.
See more at: https://www.worldsim.com/data-sim-card
We also offer fantastic travel gadgets such as powerbanks, Smartwatches,Noise cancelling earphones and MiFi devices.
travel gadgets-data roaming-travel accessories-portable hotspots-travel tech-travel essentials-action camera-data sim card