Top Destinations in Europe to Explore
Thousands of people travel from all over the world to Europe every year to get a taste of that rich culture, art, castles, and churches and so much more. Planning a trip to Europe can be overpowering as there is just too much to do and so many countries to choose from.
To help narrow things down, here are a couple of the best places in a few of Europe's top destinations and a list of the best things to do, while you're there:
Rome, Italy


With the Roman Catholic Church at its side, European civilization revolved around Rome for thousands of years. Many tourists come from all over the world to see the ruins, the church, the art and the food. So if you are looking for a city filled with history, land of pasta, prosciutto and pizza, then Italy is just the ticket. Popular Attractions: Vatican City and The Colosseum Tips: You can opt to visit the Roman Ghetto, which is home to a rather quirky and ancient Jewish population, with a noticeable dialect and style of worship.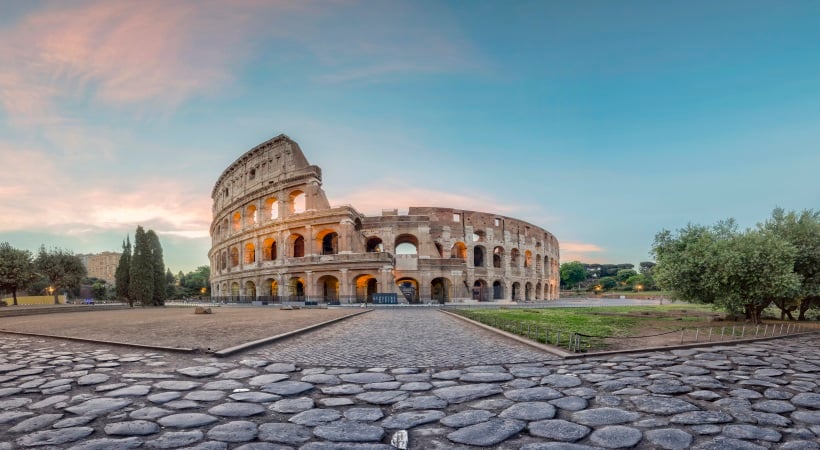 Amsterdam, Netherlands
Amsterdam is the ultimate kick-off to any traveler's European adventure. Many people believe the city has two sides (riding a yellow bicycle over a picturesque bridge versus taking a visit to a fascinating art gallery), but to the people of the Netherlands, these things coexist naturally. There's plenty to do in Amsterdam, but, be sure to spend some time by exploring attractions such as the Van Gogh Museum and Anne Frank's House.
Tips: If you have any spare time, you can check out Bloemenmark, the daily floating flower market
Paris, France


Paris is one city that could be on top of your travel list. It's the city of love and European romance. The stunning cityscape invoke images of streetlight glances and romantic strolls along the River Seine. Whether you come to Paris for the wine, the art or the high fashion, you're sure to love what is universally acknowledged as one of the most famous cities in Europe.
Popular Attractions: The Sun Palace, The Eiffel Tower and The Louvre
Tips: You can roller skate around the city for 3 hours every Friday night with Pari Roller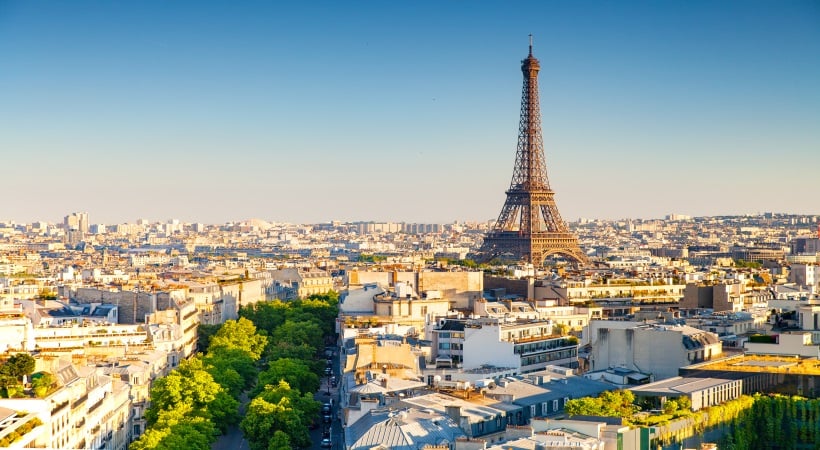 Istanbul, Turkey
Istanbul, formerly known as Constantinople, has long served as the bridge between Europe and the east, where cultures clash and evolve into an exciting new world. With a seamless blend of bars, bazaars, galleries and bathhouses, the capital of the former Ottoman Empire is quickly becoming one of the hippest cities to visit in Europe.
Popular Attractions: Aya Sofya Monument, Grand Bazaar, and İstanbul Archaeology Museums
Tips: For the best views of the Golden Horn (the world's largest natural harbor), you have to go up the slopes of Ottoman tombstones where you will reach the Pierre Loti Café, and be able to see it from there.
Barcelona, Spain
Located on the coast of Catalonia, Barcelona is full of character and mystery. Filled with living statues, the pedestrian street La Rambla seperates the Gothic Quarter from El Raval, an popular neighborhood known for its cabarets, nightlife and variety. Set out to see the Magic Fountain of Montju and lose yourself among the mosaic walls and peculiar sculptures on the way.
Popular Attractions: La Sagrada Família monument, Park Güell, Picasso Museum
Tips: Travelers can watch the sunset from Montjuïc Castle.Sometimes locals call the city "Barna." Don't call it by it's international abbreviation, "Barsa," as locals only use that term to refer to their professional football club
Edinburgh, Scotland
Scotland's capital can be less intimidating than perhaps London, but fairly dynamic. Tourists typically head to the Royal Mile (a stone road that delivers kilts and street art with old-timey flair), so you can take your time exploring various places on the street such as the Edinburgh Castle. If you feel like you're at Hogwarts, you may not be wrong. J.K. Rowling wrote Harry Potter and the Philosopher's Stone from the back room of The Elephant House, a cafe tucked inside Edinburgh's Old Town. Rowling has said that whenever she got stuck, she drew inspiration from the marvelous city around her.
Popular Attractions: Arthur's Seat, Greyfriars Kirkyard, Camera Obscura
Tips: Be sure to make time and check out the art and jewelry at the Grass Market near the castle. When compared to London's gigantic museums, the Scottish National Gallery may seem negligible, but don't write it off just yet! They showcase incredible pieces by Botticelli, Van Gogh, Magritte and more.
Athens, Greece
Legend has it that Athena, the goddess of wisdom, competed with Poseidon to see who would be better suited as the city's patron god. When Athena presented the Athenian people with an Olive Tree, a symbol of peace and prosperity, they chose her as their city's namesake. With a prosperous nightlife, the Monastiraki Flea Market and plenty of hip cafes, it can sometimes seems like she's still watching over the ancient civilization today. Feel free to explore the ancient landmarks of the Acropolis, one of the most famous places in Europe.
Popular Attractions: Athena's Temple, Theatre of Dionysos
Tips: Neighborhoods like Psirri and Exarchia are great if you like political street art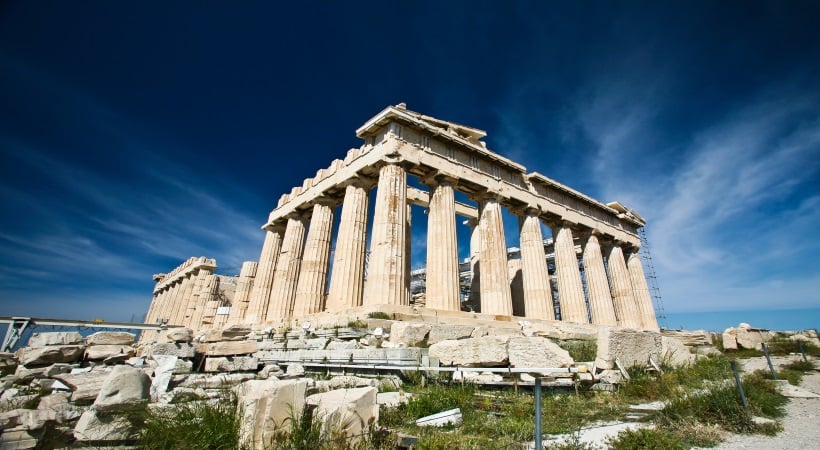 London, United Kingdom
London is the New York City of Europe...sort of. It's the historic capital of the British Empire, and half the inspiration for "A Tale of Two Cities," London can't really be compared. Make sure you have time to dive into this physically and culturally humongous city (without breaking the bank). Retrace history in one of the most popular cities in Europe, and don't forget to look out the window of your double decker bus as you cross the River Thames!
Popular Attractions: The British Museum, Buckingham Palace, Tower of London,
Tips: Spend a day walking along the lively South Bank. The London Underground can be confusing, so it may-be best to carry a map.
Milan, Italy
If Rome tells the story of Europe's past," then Milan represents the "future. Here, locals hustle past grey limestone buildings and graffitied walls, rushing to work with an espresso in hand. At the outset, Milan seems to lack the historic romance of Old Italy, the leisurely pacing of Florence and Venice. The urban atmosphere catches
many travelers off guard, but don't be fooled as this city has everything, such as Leonardo da Vinci's "The Last Supper," a bar designed by filmmaker Wes Anderson and a 120 ft tall "Tree of Life" sculpture made of steel and wood for the 2015 World Expo. Take your time discovering the many layers of Milan, traversing the cobbled streets of the world's most famous shopping district, Quadrilatero d'oro della moda (Golden Fashion Quad) and watching a fascinating new opera premiere at La Scala.
Popular Attractions: Quadrilatero d'oro, The Duomo, and Brera Art Gallery
Tips: If you want to take photos of any awesome attractions in Italy (such as Vatican Museum, St Peter's Basilica and The Leaning Tower of Pisa) and send them to loved ones and friends, you may want to buy a Europe SIM card your trip. This may be the best option to stay in contact and reduce data roaming charges.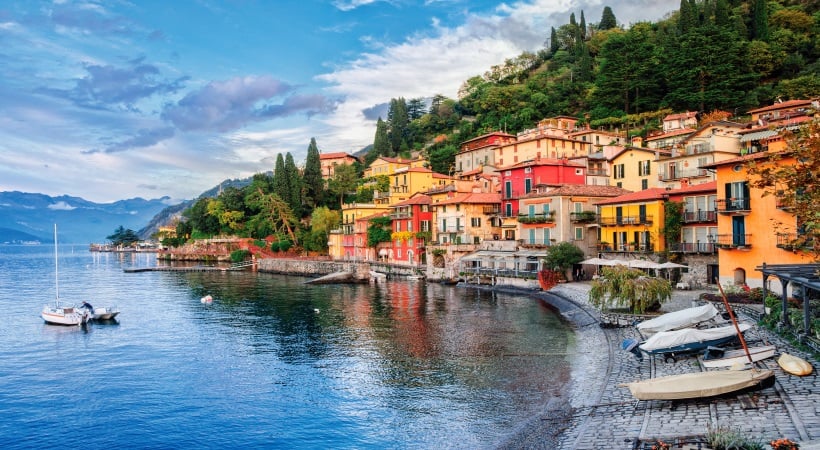 Europe SIM Card
If you are planning on travelling to anywhere in Europe, and want to connect online with family and friends, you may want to consider getting a WorldSIMEurope SIM card. It is simple to use and all you would have to do is to add a data bundle, with free local and international mins and data or select pay as you go with our ultra-competitive voice and data rates. The Europe SIM card also allows you to avoid high data roaming charges.
Other benefits of Europe SIM card includes coverage in over 40 countries including Italy, Austria, Belgium, Portugal and Spain. The Europe SIM card can be used in all unlocked devices including Ipads and tablets. It is also compatible with all SIM sizes and you get free incoming calls across Europe. It comes with a free UK and USA mobile number or you can add any EU mobile number through our Virtual Numbers service.
See more at: https://www.worldsim.com/europe-sim-card
europe sim card- travel gadgets-data-roaming-travel-accessories-portable hotspots-travel-tech-travel essentials