Sometimes the best travel experiences are those designed around particular occasions such as festivals, concerts, cultural celebrations and obviously sports.  If you are one of the many people committed to your all-time favourite sport, you will know that you can't just experience it at home. Some of the best playing and spectating of sports can be done in Europe and beyond, so it may be worth taking a sports holiday to gain a different type of experience.


So bearing that in mind, here's a bit of information on the most amazing sports travel destinations around Europe.

European Destinations for Golf
Golfing weekends away can be some of the best holiday breaks you can take if you're into sport and if you time it right, you can watch some of the professionals take on some of Europe's best courses before starting a whole 18 holes yourself. If you just fancy playing a round, Spain and Portugal are ideal if you want to go to some of Europe's best golfing resorts, like the Vidago Palace Hotel or the PGA Catalunya Resort.
The weather in these countries are usually good most of the year, meaning you won't have to call off your round halfway through because puddles have started forming on the green!
Destinations for Football Fans                                                                                 
Any type of fan of football knows that the UK is only the tip of the iceberg when it comes to sport. Europe hosts some of the best teams and stadiums in the game, dispersed across several different places. Barcelona and Madrid are both home to some of the best teams in the world, FC Barcelona and Real Madrid. Fans come from all over the world to watch these teams play each other in 'El Clasico' at one of the team's massive stadiums, and the mood and energy around the ground alone is worth experiencing.
Another stadium famous for its electrifying atmosphere is Signal Iduna Park, home to German club Borussia Dortmund. Dortmund's fans are very loyal to the team and provide the ultimate football experience, with the famous 'Yellow Wall' terrace giving ride to fantastic murals held by the crowd, making the Signal Iduna Park a must see place for any sports fan on a European football holiday.
Cycling
Any keen cyclist would find Europe a perfect region for a cycling holiday. Europe's winding road networks will take you through endless countries and will show of some of the continents greatest places. Routes can vary to the extremes of steep hills and freezing temperatures to the easy going flat roads of the Netherlands, providing a journey for any level of cyclist.
Travelling Europe by bike can be affordable, fun and relaxing, making a cycling holiday in Europe perfect for travellers and cyclists. If watching sports is more your thing, Europe is host to several high profile cycling tours, the most famous of which is of course the Tour de France. This 21-stage race changes every year but always takes riders through flats, hills and mountains in the world's top cycling tour. The race finishes on the Champs Élysées in Paris, making it one of the easier areas to access if you want to catch the race.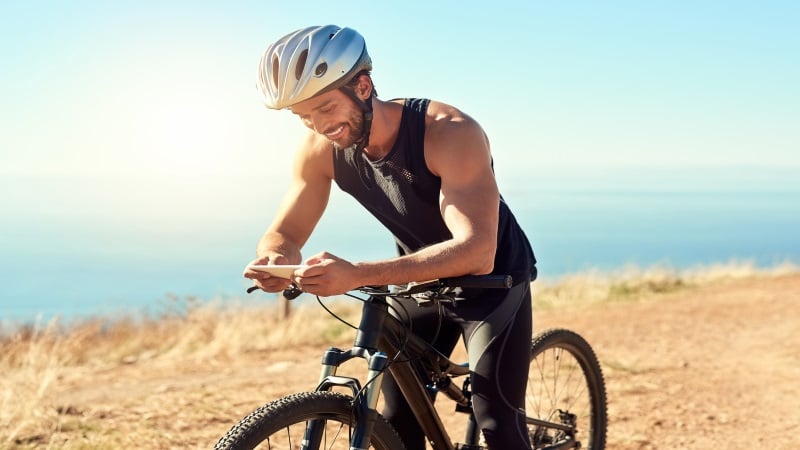 Where to go For Formula One
No sport is more sophisticated than Formula One racing This globetrotting racing league takes teams and fans all over the world, to some of the most affluent and indulgent cities beyond your imagination. Europe is home to several F1 venues, with countries like Spain, Germany and Monaco playing host to the high octane sport. The season lasts for most of the year, so there always a race on.
With races always taking place on weekends, and with practises and qualifying on the days leading up to the race, there's always something to watch. This makes a Formula One weekend break the ideal getaway for motorsports fans.
Pro Tip: If you want to capture photos of your sports holiday and send them to loved ones and friends, you may want to consider buying a data sim card before your trip, such as a local or from any data SIM provider. This may be the best option to reduce roaming charges and can be especially worth it for those who often travel. If you decide to buy a local data SIM card, you will have to use a different number.
Worldwide Data SIM Card
If you are planning to travel to any of these countries soon (based on your personality type) and you intend on using the internet, the best option is to buy a SIM card such as a data SIM card.
WorldSIM data SIM card is compatible to use with iPads, tablets and portable WiFi devices, it is simple to use and all you would need to do is add a data bundle to get even lower date rates. This data SIM card allows you to slash the cost of data roaming charges by up to 95% if you travel anywhere worldwide. Other benefits of data SIM card includes prepaid internet at very low costs in 188 countries, its compatibility with all unlocked devices & all SIM sizes and prepaid credit that never expires.
See more at: https://www.worldsim.com/data-sim-card
data sim card-travel gadgets-data roaming-travel accessories-portable hotspots-travel tech-travel essentials