The merriment associated with the already passed holiday season has already died down. Now, is the time for travel planning to invite major changes to occur in your life. Planning, so this year also makes you smarter, wiser and leave you with far more richer experiences than the last year. For wannabe travelers and travel aficionados, the year 2019 offers many great things to explore and check off their travel bucket list. Whatever be your new year travel resolutions, we have some excellent winter travel destination for travelers.  
To make your travel experiences rich and diverse we have compiled a list of trending winter travel destinations. Before the rush of wanderlust surges in you, we would also like to advise you to prepare adequately. Make sure to carry an International SIM Card you can trust on, a pocket wi-fi router to always stay connected online and a dependable dual sim smartphone for navigating and exploring these new foreign destinations.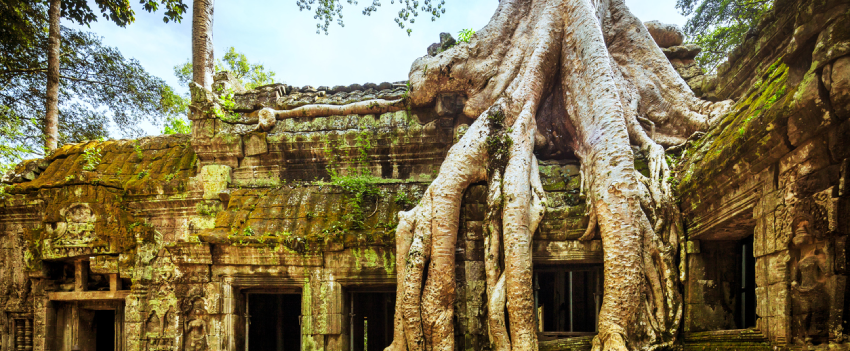 What captivates any visitor coming to this country is its jungles and waterfalls. Before, they soak in the majestic beauty of nature they are floored by the awe-inspiring temples and their wonderfully detailed architecture. The Angkor Wat is one such ultimate expression of Khmer empire. Besides temples, the contemporary cities of Phnom Penh and Siem Reap in Cambodia offer every modern tourist luxury. Travelers can enjoy the sumptuous riverside setting, cultural renaissance, world-class wining-and-dining scene, cosmopolitan cafes, and diverse nightlife.
The best thing that travelers find appealing in this country is a long list of diverse places to visit. Visitors can start their exploration from the vast tropical wilderness providing a home to an elusive wildlife, visit the dazzling rice paddies and swaying sugar palms in Cambodia's countryside, purify their being by visiting different fabulous temples scattered all over the landscape, be part of emerging ecotourism adventures such as freshwater dolphins and get lost in the Cambodia's wild and mountainous landscapes
Thailand's biggest island, Phuket has something in store for every type of traveler. There are hotels and eateries for every taste and budget. What puts any tourist coming here under a magical spell is the fine white sands on its numerous beaches and the ever-welcoming nodding palm trees. Phuket offers an abundant variety of entertainment & surplus holiday destinations to tourists. There are more than 30 islands to explore here with Patong Beach, Kata, Karon, and Kamala being famous amongst the international travelers.
For romantic getaways, the northern part of the island offers a more conducive atmosphere. Couples can also take a serene cruise around the mystical Phang Nga Bay or try an exhilarating speedboat trip to the many nearby tropical paradises including the famous Phi Phi islands.
Tip: Make sure you have a dependable International SIM Card whilst you travel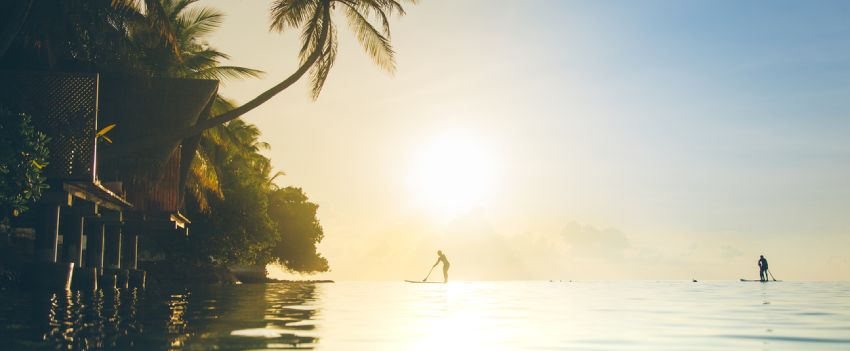 Welcome to the sunny side of life! A place where the sun rays engulf a visitor in its warm embrace, where the fish swim jubilantly in the warm waters as if welcoming every passer-by and sand is as white as one's teeth. This jewel of nature lazily swims in the Indian Ocean. This South Asian Island nation stands apart in the entire world thanks to its unique geography and topography. It provides ample fun & frolic opportunities to all visitors. The facilities here tender to every need of a tourist viz romance, spirituality, adventure, cruise, diving, snorkeling, rich culture, and heritage.
There're private love nests for couples, rejuvenating spa sessions at various resorts for meditators, water-based adventurous sports for thrill seekers, fishing and cruising for the fun type, snorkeling & scuba diving for explorers and finally learning the rich cultural heritage for the intellectuals. The Maldives never lets any individual keep away from the fun.
The most amazing country in the world with 5% of the world's species. Costa Rica has 800 miles coastline with the cloud, rain and dry forests. This makes it the ideal vacation spot that offers a range of destinations and activities for all tourists. Visitors can try here many different things that are not possible in a single travel hotspot.
Travelers can take a hike in cloud and rain forests. Explore pristine golden-brown beaches and visit active volcanos. They can get closer to nature like never before and see frogs, monkeys, sloths, birds, and wildlife in their natural habitat. They can also enjoy themselves thoroughly doing yoga, Whitewater rafting, riding zip lines, surfing, diving, and snorkeling.
Tip: Make sure you have the APN settings of your pocket wi-fi router properly configured before changing countries
If you want a holiday to be more than just the sun, sea and sand then Seychelles is the place you should be heading for. This exotic island holds many hidden wonders besides the usual tourist activities for international travelers. The island boasts of two UNESCO sites: Coral atoll Aldabra and Vallée de Mai, and the rare Black Parrot found only in Vallée de Mai Nature Reserve. Besides these, there are two other unique destinations: Mahe, the world's smallest capital city and Anse Lazio, the world's 6th best beach.
Tourists visit the 155 islands of this Indian Ocean archipelago mainly for sailing, diving, fishing, and relaxation. Tourists mainly prefer to visit Mahé, Praslin and La Digue, the three most popular islands of Seychelles. While Mahe consists of 65 silver beaches, the La Digue island has the rare pink sand beach. With so much to do on Seychelles, it is all in all the perfect winter destination, don't you agree?
WorldSIM International SIM Card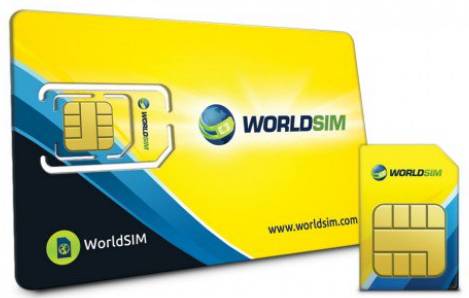 If you are planning to visit any international travel destinations in near future, you might want to carry an International SIM Card. The WorldSIM International SIM Card is a prepaid international SIM card which reduces your roaming charges by up to 85%. This SIM card is not any country-specific and has lower cellular and data charges for every country. The features of the WorldSIM International SIM Card include:
Free incoming calls in over 95 countries, coverage in 200 countries

Low-cost calls, data & SMS worldwide - reduced roaming fees by up to 85%

Adding data bundles once the sim arrives

Usage as a data sim in iPads and tablets

Compatible SIM that works in any permissible unlocked handset, including all SIM sizes

A free UK and USA mobile number

Keep existing WorldSIM number using our Virtual Numbers
Get your FREE International SIM Card now!