Must have Mobile Wifi Routers in 2019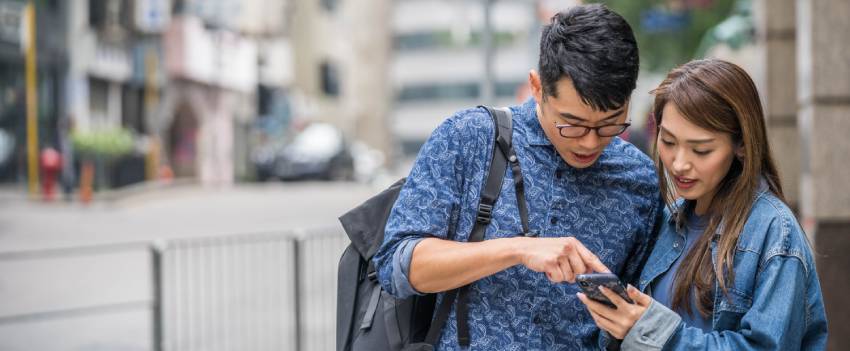 A digital detox might be a new fad but let's be realistic, keeping away from technology is not practical during every other vacation. While the remote corners of the world give a traveler the ultimate holiday experience, it seldom provides easy access to the internet. This holds truer for 'digital nomads' who visit a new country every few months. Nevertheless, a dependable portable wifi hotspot is a must for every traveler who requires internet connectivity in any capacity during travels.
Whether it is staying on top of the things back at office via inbox access or sharing those rare videos and pictures on the go, we have brought together some great mobile wifi routers that will provide you the best data service along with data encryption for any country you visit.


Huawei E5577c 4G Mobile WiFi
Huawei's gem of a product, The E5577c is a very compact and lightweight product that easily slips into your purse, pocket or backpack. Enjoy download speeds up to 150 Mbps with seamless 4G connectivity and a decent power backup. What's more, there is even a Micro Sd Card slot to protect valuable photos or files.
For family holidays or a small travel group, this pocket wifi hotspot provides simultaneous connections up to 10 devices. From sharing photos, videos, answering emails or just being connected online, this device provides internet services for a closely selected group.
Buy here: Huawei E5577c mobile wifi under £80 with FREE £5 Credit.


Huawei E5251 3G WiFi Mobile Hotspot
A highly recommended mobile wifi router for travelers who are constrained with a budget. For less than £40 travelers can have access to 3G internet with blazing fast speeds up to 150 Mbps. The device even connects to 10 devices in one go. The devices even offers Micro SD card slot up to 32 GB memory along with 1-year manufacturer's warranty. For a small price it sure packs a punch, don't you agree?
Buy here: Huawei E5251 mobile wifi under £40 with FREE £5 Credit.
Huawei E5885 4G+ Mobile Hotspot & Powerbank
For veteran travelers or people with an eye for technology, buying just any hardware MiFi device for connecting to the internet won't do. Purchasing the correct portable wifi hotspot makes all the difference in getting high internet speed with seamless connectivity. A travel gadget needs to be purchased one & should be the latest wonder of technology.
The E5885 4G Mobile Wifi offers the best service portable wifi can offer. It supports 4G+ internet with super-fast downloading speeds of 300 Mbps & astonishing 50 Mbps upload speed! The battery size is a mammoth 6400mAh with a built-in power bank that can power your devices on the go. The MiFi hotspot router has a 0.96 inch OLED screen with media storage and file sharing features. The device is extremely portable, stylish with 1600 hours standby time. With simultaneous support for up to 32 devices, the mobile wifi allows one to set up their own private network. No wonder travelers with enough wisdom consider buying this device a worthy one-time investment!
Buy here: Huawei E5885 mobile wifi for best internet download speeds & maximum connectivity.
TP Link M7450 Mobile Hotspot
A modest router that offers high-end data services at a frugal budget. Users can enjoy download and upload speeds up to 300 Mbps and 50 Mbps respectively. Impressive support of 32 devices and a considerable 15 hours backup thanks to its 3000 mAh battery. The device is surprisingly portable, pocket-sized and easy to carry anywhere. With 3 years warranty, the TP Link M7450 mobile hotspot stands amongst the most favorite mobile wifi routers preferred by tourists around the globe.
Buy here: TP Link M7450 mobile wifi under £120 & FREE £5 Credit.
Huawei E5770 4G Mobile WiFi Hotspot
A wifi router that offers the fastest internet speeds at a moderate price. Travelers can enjoy the 4G speed of up to 150Mbps with long standby time, courtesy of the 5200 mAh battery. The device can also be connected to the laptop, portable charger or adapter for endless hours of 4G sharing. With intuitive screen display, lightweight, smooth curves and elegant compact design, the E5770 makes the perfect travel accessory for personal travel, business trips, and other outdoor activities.
Buy here: Huawei E5770 4G Mobile WiFi under £140 & FREE £5 Credit.
About WorldSIM Travel Accessories
The WorldSIM vision is to make global communications a local affair by allowing travelers to use calling and data services at local prices like back home. Our goal is to provide destination tailored SIM Cards coupled with versatile travel accessories that can be easily used worldwide. With hundreds of roaming partners, we are currently offering free international roaming in over 118 countries and adding more of them all the time. The success of the SIM inspired us to develop many more travel accessories and robust global communication service. We at WorldSIM are continuously assisting travelers when they go abroad by adding new products all the time.
For more information on our latest collection of travel accessories, check our website below: