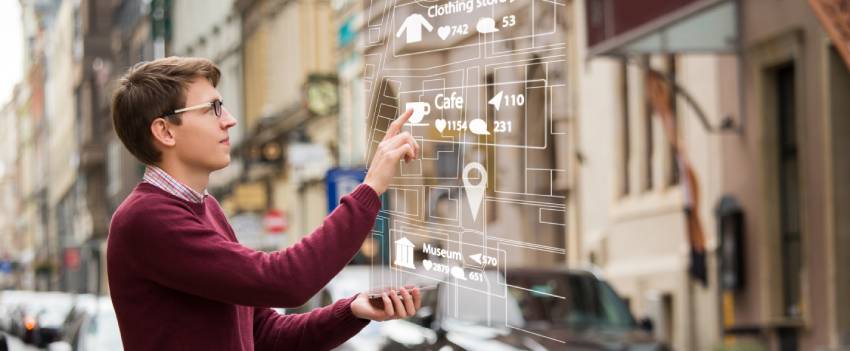 International Traveling has seen many changes in the last two decades. From reducing international roaming charges to use of technology in the tourism sector throughout the world, travelers have had their holidays simplified & much more luxurious than ever before. Smartphones have played a crucial role in making international traveling a local affair thanks to the availability of multiple apps. From navigating easily to an unknown location to booking tickets & lodgings at best prices, apps have made international traveling a smart, easy and cheap affair.
With Spring currently in full swing and the Summer Season just around the corner, we have meticulously created a list of apps that will greatly assist international travelers in their voyage around the globe. All you need is a versatile Data SIM Card and a compatible dual sim smartphone. Our list contains those apps that will help you tackle the most important tasks related to travel such as when to book tickets, discover happening events of the visiting country, packing woes, language barrier and currency needs during your travels.
Hopper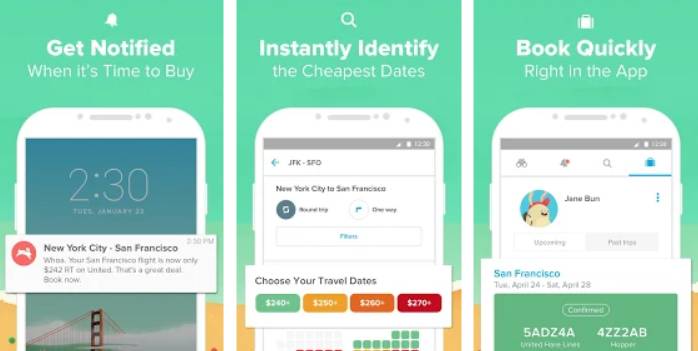 A smart traveler always likes to plan and be prepared by making their travel arrangements well in advance. The better and earlier the booking, the cheaper is the travel budget for a tourist. The Hopper is an app that removes all these cumbersome travel hassles by predicting prices and helping travelers book their flights and hotels at the right time, saving travelers up to 40% of booking charges. The wonderful thing about this app is that it predicts prices with 95% accuracy up to 1 year in advance. The app has changed how travelers book their holidays removing the pains associated with traveling to a great extent.
Tip: Be prepared for your trip, learn 6 Smart Ways to Save Mobile Data while Travelling
Culture Trip
Wanderlust is all about exploring cultures & lifestyles of people along with the marvels hidden around the world. The question is how does one find out the most happening place in a country a tourist is visiting? The Cultural Trip fills this role for you. With over 1000 short articles published every month, travelers can know the most happening events in around 300 countries in the world. These articles contain information about topics like art, film, and culture of the city of their choice. The app is a must-have item for any international traveler as most individuals miss out the real tourist happenings just because they were uninformed.
Tip: Read our Smart Tricks to reduce Data Roaming Charges article & significantly reduce your data roaming costs
PackPoint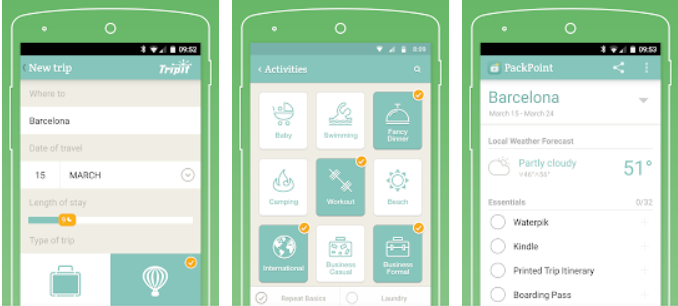 Packing woes are a mood killer when tourists decide to plan their holidays. Some are under packers while the rest are over packers. Paying for overweight luggage stings like anything at the airport. Who wants unnecessary expense during travels? This is where the Packpoint app comes in! The app organizes a traveler's need to pack based on their length of travel, the weather of the planned destination and any activities planned during their trip. The app allows users to build their custom packing list and even share them with fellow travelers. Certainly, a boon of technology for international traveling, don't you agree?
Tip: Similar to the tricks used in packing one's luggage, you can use these tricks to get more out of your Data SIM Card
Google Translate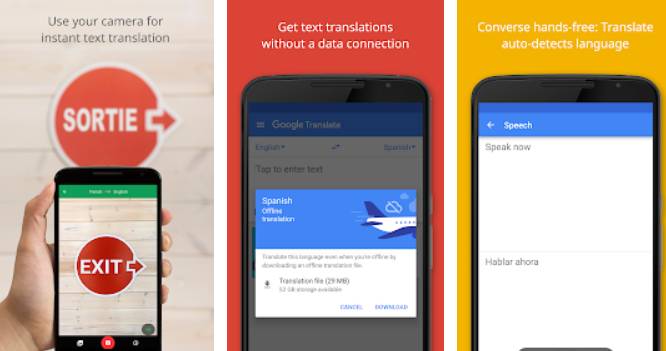 Communication is the greatest barrier while traveling. Be it talking to strangers, reading signboards for directions, store signs for shopping, or menus for ordering food in a foreign language, tourists find real difficulty to acclimatize in a visiting country. Google with its new update to its translator app has revolutionized traveling. Tourists can now just take a snapshot of any language and get its meaning translated into English. The new update of Google Translate app allows translations of Arabic, Thai, Vietnamese, Hindi, Bengali, Gujarati, Kannada, Malayalam, Marathi, Nepali, Punjabi, Tamil, and Telugu, among others. This wonderful gift of Google has made boundaries around the globe a local affair!
Tip: Poor internet connectivity can hamper any app usage, use these troubleshooting hacks for seamless connectivity during travels
Currency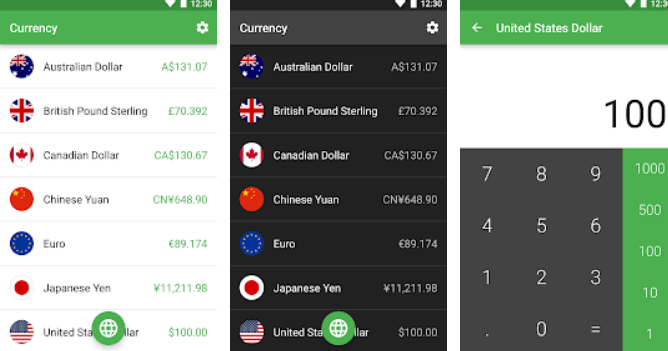 The first requirement for any tourist when landing in a new country is its native currency. The local currency needs to be exchanged at the updated exchange rates through a fast currency converter. The Currency app offers up-to-date exchange rates for over 160 currencies and countries. It is a simple yet powerful app that is a must for tourists going abroad. Most users have had an excellent experience using this app thanks to its simple interface and seamless accurate service.
Tip: Optimise your data usage during travels through these Free Android Travel Apps
About Worldwide Data SIM Card
Wherever you visit as a tourist, you will end up using data services for completing various tasks throughout your trip. Getting an ideal data sim card is an excellent way to reduce data costs. The 4G worldwide international Data SIM Card is ideal for iPads, tablets, and portable WiFi devices as it's a data only SIM (no voice or SMS). Use this International Data SIM Card to slash the cost of data roaming worldwide. The salient features of this Data SIM Card are as follows:
• Get prepaid internet at very low costs in 188 countries
• 4G speeds in countries that offer 4G
• Reduce your data roaming charges by up to 95%
• Compatible with all unlocked devices & all SIM sizes
• Prepaid credit never expires
• Add a data bundle to get even lower data rates
Order your free data SIM now!