Summer Destinations to lookout for in 2019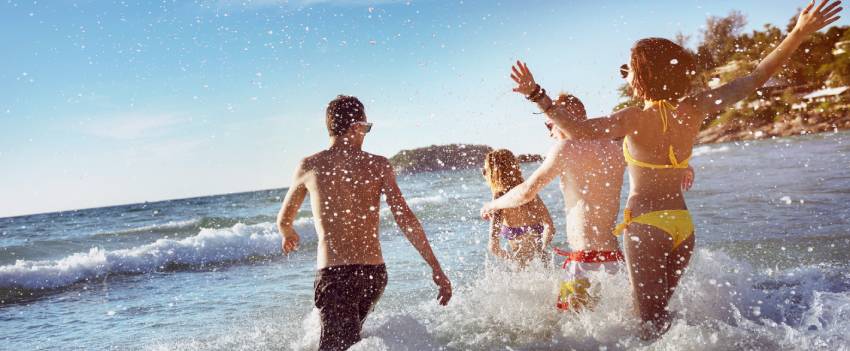 Summers are the most awaited and loved the season for travelers around the world. It's the time when tourists dream of warm air mixed with the sound of waves crashing in the background. The scent of flowers lingering in the air and patches of greenery distributed as far as one can see them. Summers invoke the most sensuous side in all of us. To make sure you enjoy the very best of this wonderful season we have carefully crafted a travel bucket list for you. After you visit even a single destination, we promise you would definitely want to come back for more.
To make most of your summer holidays, you should be adequately prepared. All it takes is a trustworthy sim card for travels, dependable mobile wifi to stay connected, a rugged smartphone for those tough hiking trips and lots of enthusiasm to keep your wanderlust alive throughout the trip!


Northern Italy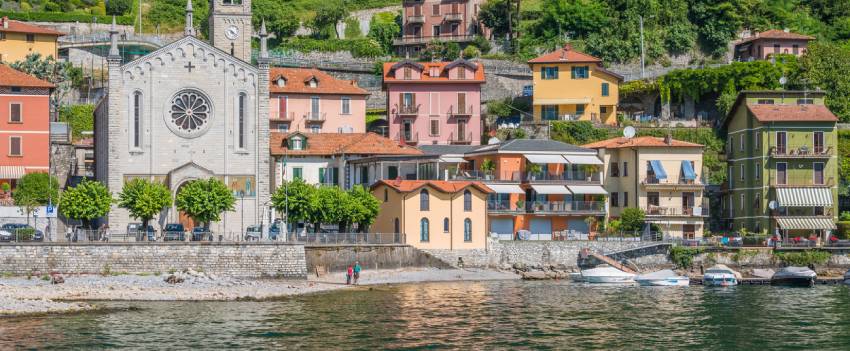 The most picturesque land to enjoy one's summer, Italy holds a special place for summer bound travelers. North Italy promises diversity to travelers even for short distances. There are two mountain ranges, five freshwater lakes, rolling hills and bustling seaports which provide numerous beautiful sightseeing opportunities to tourists. Not only the vista, but Italy is also home to several world-famous cities. Bologna and Parma are known for gastronomic indulgences and producing prosciutto and Parmesan respectively. Milan and Venice hold something for every traveler & with the current year marking the passing of 500 years Leonardo Da Vinci, Art lovers can expect some real events!
Tip: For a seamless travel experience learn how to properly configure the APN settings of your WorldSIM International SIM Card


Switzerland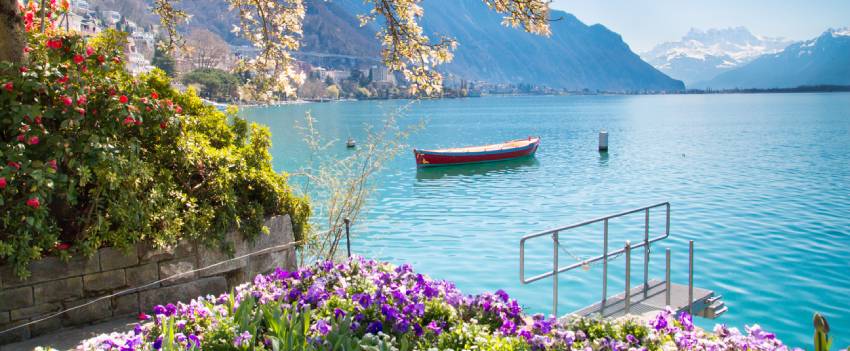 Switzerland has been the most preferred summer destination for international travelers around the globe. From newlywed couples celebrating honeymoons to anniversary celebrations are often made memorable by visiting this chocolate, cuckoo clocks and yodeling – contemporary country. What makes visiting here, a once in a lifetime country is the country's ravishing landscape, the medieval old towns worth world-class modern art, the Alpine traditions, and the rich Avant grade culture.
Travelers can easily create their own itinerary and travel independently as Switzerland is well organized and safe. There is the famous Matterhorn's summit in Zermatt, the one and only Switzerland national park filled with stunning collection of peaks, glaciers, woodlands, pastures, waterfalls, high moors and lakes, the Aletsch Glacier which is longest glacier in the European Alps and also a UNESCO World Heritage site and finally the western Europe's largest Lake Geneva & Vaud. With so much to explore you will certainly regret not spending more time in this charismatic country.
Tip: Save exorbitant roaming charges during your travels by using WorldSIM's Europe SIM Card while sightseeing in Switzerland
Nepal and Bhutan
The two hidden wonders often ignored by travelers due to their small size. These two countries should definitely be traveled in summer breaks as clubbed together. While Nepal offers a slow lifestyle hidden amidst the mountains Bhutan offers insights of living a happy life in an altogether different manner. It's no surprise to see that while Nepal has become the mecca of meditators, Bhutan remains the happiest country in the world with the lowest carbon footprint. Tourists should not miss the helicopter flight to the top of the Paro Taktsang (Tiger's Nest) for a surreal view of the clouds and get the monastic lifestyle glimpses with a hike down from the Taktsang Monastery.
Tip: Enjoy international calling and data services cheaper than the visiting country prices with the WorldSIM's Asia SIM Card
Panama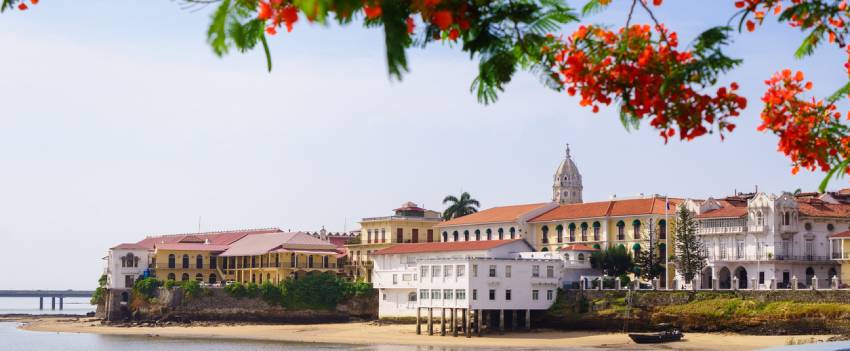 Welcome to beach lover's ultimate paradise holiday destination for summers. No wonder Panama makes the top of the summer list destination to visit in 2019. From clear turquoise seas to plethora of deserted islands, visitors are greeted with the Caribbean on one side while as the Pacific on the other. It's the culmination of the best of the beach life. Tourists are busy indulging in scuba diving with whale sharks in the Pacific, snorkeling the rainbow reefs of Bocas del Toro, setting sail in the indigenous territory of Guna Yala and surfing amidst the greatest tides. That's not all!
Panama City is culturally diverse and driven, is also rough-edged yet still sophisticated to woo international travelers. There are numerous outdoor activities and unexplored spaces for hikers and adventurers filled with an explorer's mindset. From visiting the ruins of Spanish forts on the Caribbean coast or venturing into indigenous territories in a dugout canoe, facing wildlife on every step, swimming alongside sea turtles, trekking to sublime cloud-forest vistas or zipping through rainforest canopies. Clearly, this tropical capital offers a lot more than salsa.
Tip: Now international roaming is a thing of the past, WorldSIM's USA/Canada/Mexico SIM Card offers data and calling services cheaper than local mobile operators
Nusa Penida, Bali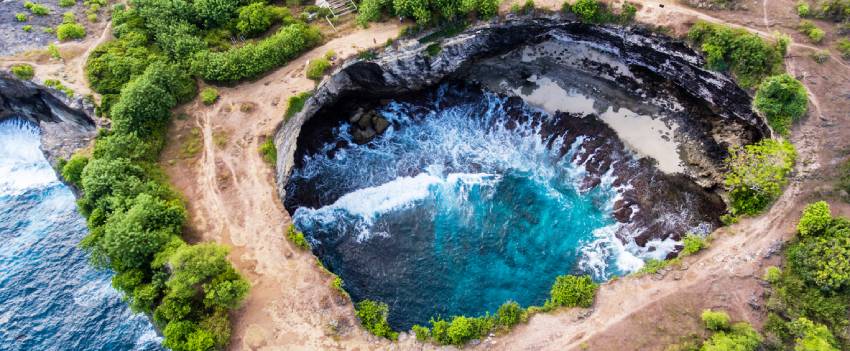 The largest of the three most exotic Nusa Islands, Nusa Penida measures over 200 sq. km and boasts of unspoiled natural beauty and rare cultural highlights. The island is also famous for sanctuary for the once-endangered bird, the Bali Starling. Tourists get to enjoy an altogether different world collection of unique Hindu temples, picturesque natural features of cliff formations and lagoons. The place is pretty famous for diving too. Travelers enjoy the underwater view of pristine coral reefs, oceanic sunfish, manta rays, and even whale sharks if they are lucky. Among the temples famous in Penida, the Goa Giri Putri a Balinese Hindu temple set within a limestone cave in the village of Karangsari and grand temple complex of Pura Penataran Ped in the northern coastal village of Ped are popular monuments to visit during summer holidays.
Tip: Be smart while you travel, use these troubleshooting hacks for seamless connectivity during your holidays
WorldSIM International SIM Card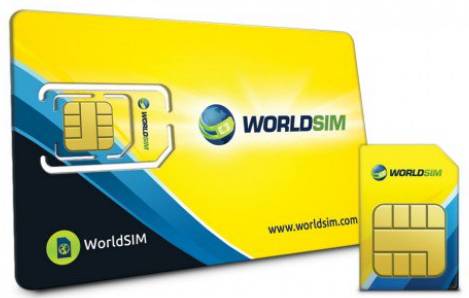 If you are planning to visit these international travel destinations in the near future, you might want to carry an International SIM Card. The WorldSIM International SIM Card is a prepaid international SIM card that reduces your roaming charges by up to 85%. This SIM card is not any country-specific and has lower cellular and data charges for every country. The features of the WorldSIM International SIM Card include:
Free incoming calls in over 95 countries, coverage in 200 countries

Low-cost calls, data & SMS worldwide - reduced roaming fees by up to 85%

Adding data bundles once the sim arrives

Usage as a data sim in iPads and tablets

Compatible SIM that works in any permissible unlocked handset, including all SIM sizes

A free UK and USA mobile number

Keep existing WorldSIM number using our Virtual Numbers
Choose your FREE SIM Card from our wide range of travel sims now!