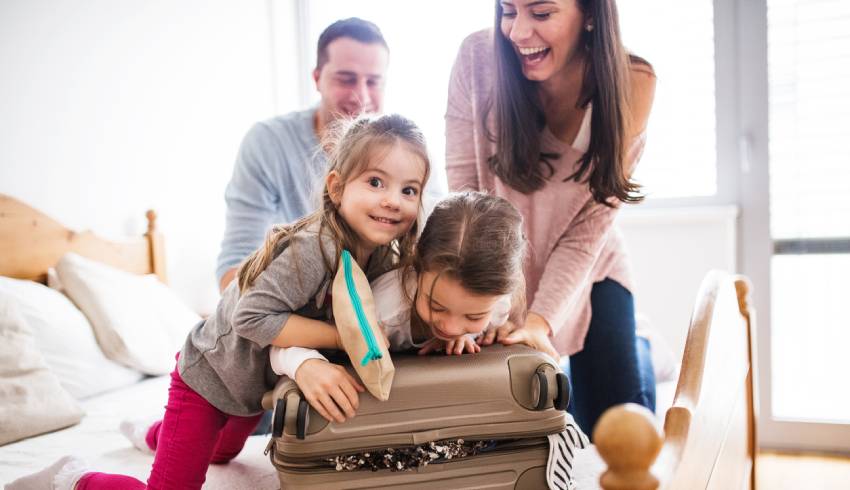 Summers, the most loved season by tourists worldwide thankfully is soon to be upon us. The season characterised by visit to beaches, snorkelling, underwater diving and hiking to high altitude places often leave out adventures to be undertaken by families. We have miraculously discovered some all attractive destinations that families can undertake with their kids to make some historic cherisable memories. All you need are some versatile travel gadgets such as a mobile wifi, your travel documents along with your passport and last but not the least an international sim card. Without further ado, let us explore these marvellous travel destinations.
Hawaii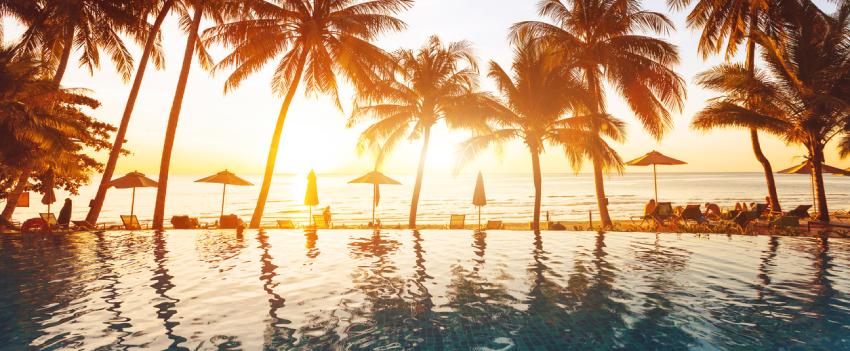 A fascinating place offering insights to heart of planet Earth, Hawaii is home to world's most active volcanoes. There are six major islands to visit in Hawaii. The prominent ones are Kauai, Oahu, Molokai, Lanai, Maui. Each of these islands holds a unique setting to be explored by travelers. Kauai is draped in emerald valleys, sharp mountain spires and jagged cliffs and often referred as "Garden Island". Oahu hosts the majority of Hawaii's diverse population, a fusion of East and West cultures with values and traditions of the Native Hawaiian people at their heart. Molokai is only 38 miles short island with the longest continuous fringing reef and the highest sea cliffs in the world. Lanai offers big enticements to its visitors with luxurious resorts with world class amenities and champion level golf. Maui is the second largest island of Hawaii famous for quaint towns, farms and beautiful world-famous beaches and migrating humpback whales. With so much to explore your family will find serenity, adventure and privacy on your visit to these paradise islands!
Tip: To keep your holidays in Hawaii unspoiled and roaming charges in check, always use the WorldSIM's USA/Canada/Mexico SIM Card.
 France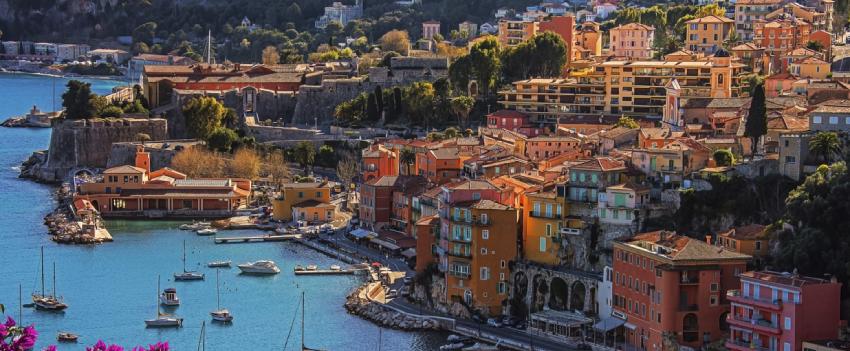 France stands top of any traveler's wish lists topping the list of most visited country in the world. It also comes as no surprise when it is also the favourite family holiday destination. The country offers people the chance to revisit tradition, cultivate creativity and savour a unique lifestyle coupled with culinary delights from around the world. Families can hit the beaches or visit the mountains depending the time of the year. You can go prehistoric in Lascaux, live like princes in Versailles, and watch the knights and Vikings at Puy du Fou with your kids. There is also the Disneyland Paris' haunted mansion to scream your heart out with your kids, chance to sleep in châteaux and in log cabins all the while eating nothing but baguettes and cake with your little princess!
Tip: Be smart, keep the bill shock from international roaming in check by using WorldSIM International SIM Card.
Costa Rica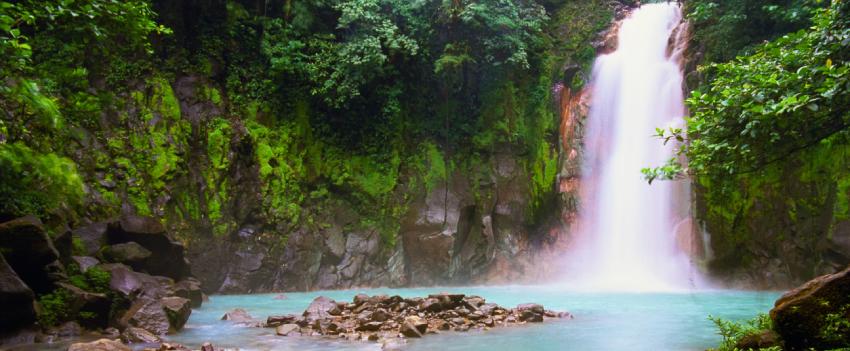 If beaches, weather and recreation is your plan with your family then Costa Rica the place you should be heading to. May also happens to be the best month to visit Costa Rica. During this month the climate isn't that rainy, most of the days are sunny with occasional afternoon showers. The crowds are also considerably less, increased hotel accommodation and low season discounts. Start by visiting a volcano with a naturalist guide. The act of peering down a volcanic crater will leave an everlasting impression on your kids. Try horse riding next, you won't believe the places you can visit on a horse back which might seem impossible otherwise. Next comes the Canyoning & Waterfall Rappeling. It is another must activity to try in Costa Rica just make sure it is a pre-certified canyon tour. The infamous Crocodile River where dozens of these prehistoric creatures lay lazily about will surely impress your kids. Lastly try some family activities at the guided tour to a rural farm by Help plant a tree, visit the local watering hole, and enjoying a meal together.
Tip: While changing countries, do check your smartphone is connected to the recommended network. Learn about troubleshoot tips here.
Tokyo, Japan

Welcome to the world's most populous metropolis and the land of creativity. It also happens to be the most loved place for the kids. With widespread animes, movies & cartoons Japan has made its place in the heart of every kid. Coming here for a vacation is a guarantee to please your kids. In a typical day in Tokyo, tourists can watch a musical robot show, sample sushi and real ramen, visit the home of anime at Studio Ghibli or other anime characters like Naruto or Goku.  The city offers unlimited choice of shopping, entertainment, culture and dining to its visitors. The districts such as Asakusa has many excellent museums, historic temples and gardens. There are several attractive green spaces in the city centre and relatively short train rides at its outskirts where you can soak in every bit of ambience of this dynamic capital.
Tip: In case you have to prolong your stay in a country use Bundles to enjoy calling and data services at reduced prices.
Portugal

Looking for a quick family getaway in Europe? Portugal is the place you need to be! The country has rich history and accordingly a vibrant culture, amazing mouth-watering varieties of food, mesmerising vista and best of all minus the crowds and the high traveling costs. You should start your adventure from Lisbon, a city filled with multiple kid-centric attractions including expansive Oceanarium filled with everything from sharks to sunfish. The kids will also enjoy the affordable yellow tramcars, a visit to the historic São George Castle and a train ride to the coastal town of Cascais, a splendid beach getaway with the fairytale UNESCO World Heritage Site Sintra, a collection of spectacular castles to impress your kids.
Tip: Loosing a lot of money while using data while traveling? Use these Smart Tricks to reduce Data Roaming Charges.
 WorldSIM International SIM Card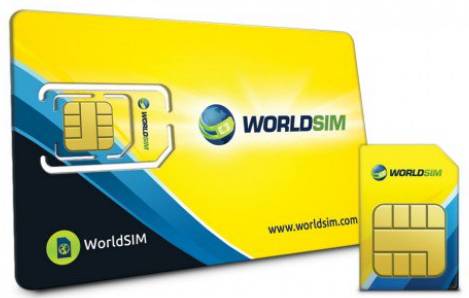 Are you planning to visit these great family holiday destinations? It would be wise if you carry an International SIM Card to these international travel destinations. The WorldSIM International SIM Card is a prepaid international SIM card which reduces your roaming charges by up to 85%. This SIM card is not any country-specific and has lower cellular and data charges for every country. The features of the WorldSIM International SIM Card include:
Free incoming calls in over 95 countries, coverage in 200 countries

Low-cost calls, data & SMS worldwide - reduced roaming fees by up to 85%

Adding data bundles once the sim arrives

Usage as a data sim in iPads and tablets

Compatible SIM that works in any permissible unlocked handset, including all SIM sizes

A free UK and USA mobile number

Keep existing WorldSIM number using our Virtual Numbers
Choose your FREE SIM Card from our wide range of travel sims now!