Different destinations obviously require you to pack different things but these travel essentials are vital for almost any trip…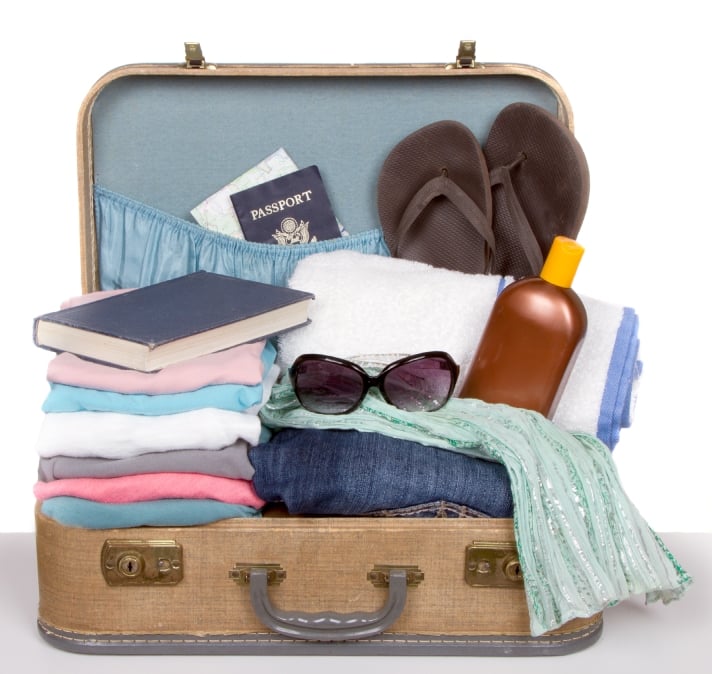 Waterproof pouch
Where ever you go, you are likely to go swimming at some point, whether it's in the sea, the pool or in a waterfall.  A waterproof pouch that can be worn around your neck will keep all your valuables safe and dry.  We like this one from /www.ribblecycles.co.uk.
International SIM card
Forget paying up to £1.30 a minute just to answer your phone when you are away, this travel SIM card enables you to receive incoming calls in over 90 countries (all the popular destinations are covered).  In addition, you get cheap calls, data and SMS messages.
Smart Phone
It's your alarm, guidebook, torch, camera, map, compass, translator, currency converter and e-books – can anyone even survive without a smartphone anymore?!  If you are going away and you don't want to get a huge bill you should consider turning off data roaming.

Padlock
Make sure no interferes with your luggage and keep it padlocked when you are out of your room and while you are traveling.  It's definitely better to be safe than sorry!

Plug adapter
Don't risk not being able to change up your gadgets – a universal plug adapter is one of the most commonly forgotten items on a trip and they can be a nightmare to find when you arrive at your destination.


Take a look at our other travel essentials.