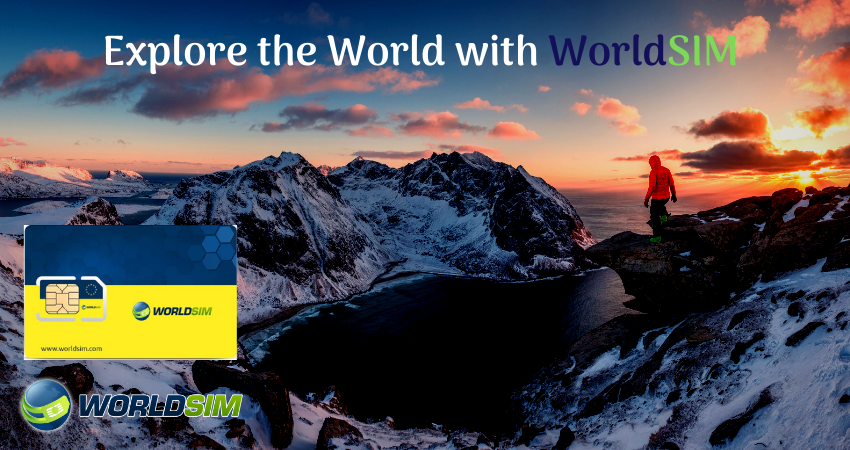 Travelling to Europe is everyone's once in a lifetime dream, isn't it? We all daydream about getting a ride with Santa's reindeer in Finland, enjoying a cup of tea during cruise ride on the Thames or the most popular yet exciting, climbing the Eiffel Tower to its top and there's a lot to explore in Europe.
It can be an awesome experience when you travel but obviously, you don't want to ruin it by being unprepared, right. There are many travel essentials that you should take care of but one of the most important things you should prepare for is how to stay connected for less! In a new country you would still wish to roam like home, but without the expensive roaming costs! If you are planning to travel abroad, you should always have a prepaid roaming sim card which is convenient to use and provides you a lot of benefits as well.  You can have a specific sim card for travelling to a specific location too like Europe. Having a Europe sim card with you will make things easier for you whilst travelling as you will be able to stay connected to the world without any interference.
There are many international sim card companies that can provide you with a Europe sim card, but you need to find one that is best services in market, fulfills your needs and fits in your budget as well.
We show you WorldSIM's Europe sim card is different from other companies, here are some top highlights:
With WorldSIM's Europe sim card, you can call over the world at highly competitive rates which most of the companies restrict. Your sim card will be active in over 190 countries worldwide which will be valid for one year.
You can top-up your sim card with Pay As You Go credit at any point of time and from any part of the world using the top-up function on our website.
Incoming calls are free to receive on the +44 UK number with Europe sim.
We provide two mobile phone numbers with our Europe sim card. First, for the UK (+44) and second, for the USA (+1). And not just this but you can also add more phone numbers from 50 different countries to your WorldSIM with our virtual number service.
You can use the internet at any point in time with us and data can also be purchased as part of a Bundle pack or Top-up.
By using our prepaid data roaming sim card, you can connect with the world while exploring the best of Europe without any stress of roaming charges.
Travelling is unpredictable and that's our team is 24x7 available to help you with your problem.
And now you are all set for climbing the Eiffel and exploring the beautiful streets of Europe. Get your Europe Sim Card now!