Triposo is a travel guide with loads of extra functions including weather, maps, a currency converter, and a phrasebook. It gives you a lot of information and is good enough to enable you to leave your guidebook at home. It's an offline app so you can even use it when your data roaming is switched off (although the hotel booking and GPS functions will need an internet connection).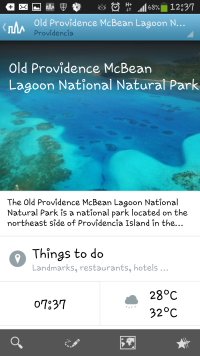 Once you install the app, choose the country you are going to and download the guide to your phone, you will, therefore, need to have space on your phone. Unless you get great data roaming rates, we would advise you to download it before you travel.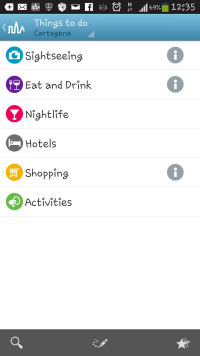 The Travel Guide
The travel guide includes things to do in each city in the country you download. The list is extensive and you can filter alphabetically, by popularity, distance or type (place, ruin, lake etc). Find out about restaurants, eateries, bars, clubs, pubs, where to shop, events and activities. Bookmark favorites to get a list of all the things you want to see and do – you can even get your phone to read the text to you. You can add photos and post straight to Facebook.
Book a hotel
If you need a hotel you can search for one by price, popularity, distance or alphabetically. If there is one, in particular, you want you can use the search function. This feature enables you to check the price and availability, plus you can book online without having to enter credit card details.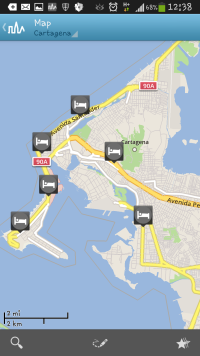 More information
Find out about the history of a place, culture, art, and architecture. Triposo gives you background information to help you better understand the area as well as safety information and even parking info. The phrasebook section is also pretty broad.
Verdict: This app is awesome and unlike many apps, it's actually really comprehensive. We have nothing bad to say about it!
Rating: 10/10
Like this? Share it on Twitter!