China is packed with natural wonders and surreal landscapes but the downside is that it's massive. You could explore China for the whole of your lifetime and still never get to see everything. To help you get a better idea of what China has to offer we have handpicked our favorite provinces; these are our top China destinations to visit for that wow factor…
Guangxi province
This province truly has it all; stunning scenery, national parks, ancient towns and out of this world caves. Marvel at Detian Waterfall, largest waterfall in Asia or explore the astounding beauty of the Guilin Li River National Park. You can take a boat trip on the captivating Li River (image above), surrounded by impressive lush green mountains. As well as all of this beauty, there is also the Red Flute Caves which is 180 million years old. This huge cave is lit up by striking multicolored lights.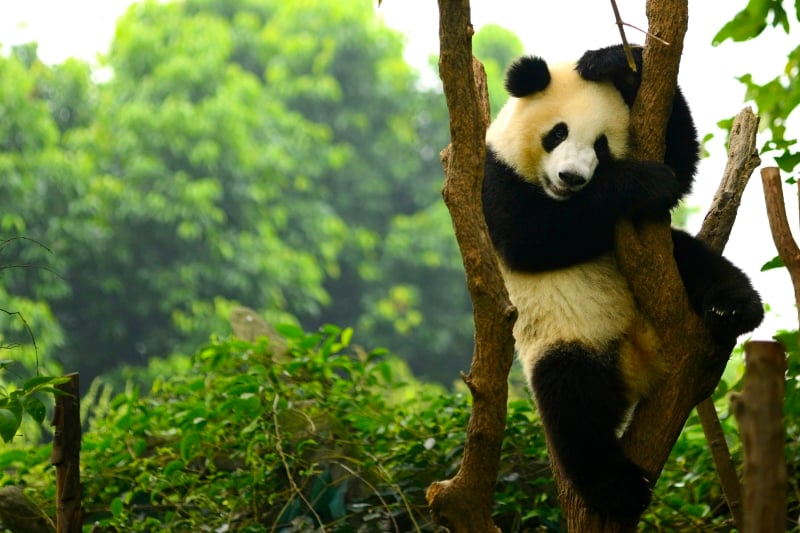 Sichuan Province
There is plenty to see and do in Sichuan from helping the Chengdu Research Base take care of giant pandas to seeing the impressive Leshan Giant Buddha that stands 71 meters tall and was carved out of a rock face in the 8th century. Explore old temples, ancient towns and see a performance of Sichuan opera with their magical face-changing masks. Sichuan is also home to China's longest River; the Yangtze River, which offers breathtaking views. You can take a cruise on the river for a few days for the ultimate relaxation break. If you like natural wonders then head to Huanglong to see strange rock formations with calcium deposits around bright blue pools which cascade down a hill.
Shaanxi Province
Get your dose of history by visiting Xi An, to see the Terracotta Army (image above), miraculously only discovered in 1974! These 6000 life-size ancient statues of warriors and horses were buried in the tomb of China's first emperor in 210–209 BCE and were one of the biggest archeological finds of the 20th century. Shaanxi Province is also home to Mount Huashan; one of the most dangerous hikes in the world with deadly cliff faces. At the end of the hike is a tea house 2,160 m up on the mountain's southern peak. Even this video of the hike is petrifying!
Hainan Island
If its rest and relaxation you are after then head south to the beautiful beaches of Hainan Island. Laze of the gorgeous Sanya Bay beach (above) with its 22km long stretch of sand. When you are rejuvenated and ready for some exploring head to the extinct volcano cone at the Hǎikǒu Volcanic Cluster Geopark. Monkey Island is also well worth a visit as it's a state-protected nature reserve for macaques. Enjoy hiking zip-lining, climbing, and waterfalls in the rainforest area of Yanoda.
Hunan Province
If you love the outdoors then this is the destination for you as there are waterfalls, caves, and mountains galore. Zhangjiajie National Park (the image above) is a must-see! It consists of thousands of tall quartz-sandstone rock formation pillars and the not to be missed Zhangjiajie Grand Canyon Glass Bridge (if you are afraid of heights you might want to pass on this!)
Photo: Jia Mi
Liaoning Province
Liaoning Province is home to the Red Beach (above) which is the biggest wetland reed marsh in the world. Located in Panjin, the stunning red landscapes against beautiful blue skies make the view totally surreal. The area is also great for birdwatchers as it's the red-crowned crane the endangered black-mouth gull's largest breeding area. While you are in the province you can also visit the mountainous Qianshan National Park and Bingyu Valley which is known as little Guilin (the image for Guangxi province above is Guilin).
Hebei Province
A visit to China wouldn't be complete without seeing the Great Wall of China and luckily it's just a 2.5-hour drive from Beijing so should be easy enough to fit into your itinerary. If you head to Jinshanling you can see both the restored and old parts of the wall and the best place for scenery.

IMPORTANT: Staying connected when you are in China can be difficult as many network operators do not offer coverage in China and if they do the rates can be incredibly high. Local SIM cards are in Chinese so can be very difficult to understand. If you take an international SIM card you can add up to 1GB data bundle to reduce roaming charges by up to 95%. You will also be able to receive calls for free in China.