OVERVIEW
Features of the Internet Dongle
Fast Connection
A secure download speed of 21.6 Mbps and a fast upload speed of 5.76 Mbps allowing you to browse, stream or download videos in no time.
WiFi in Your Car
Plug your Huawei E8231 3G Wireless USB into the cars cigarette charger (you will need a car adapter) then you have immediate Wi-Fi in your vehicle.
Dongle and Router in One
This Huawei E8231 3G internet Dongle is not like any other dongle. Usually you can only connect to one WiFi device with a USB Port. Now, you can plug it in and use up to 10 devices of your choice instead of one! So it acts as a dongle and a Mobile Router.


Blog post: Which portable WiFi Router is right for your needs
What's Included
Free Global Data SIM
Get a free global data SIM card so you can get internet on the go in 168 countries, at a fraction of the cost - reduce your data roaming costs by up to 85%.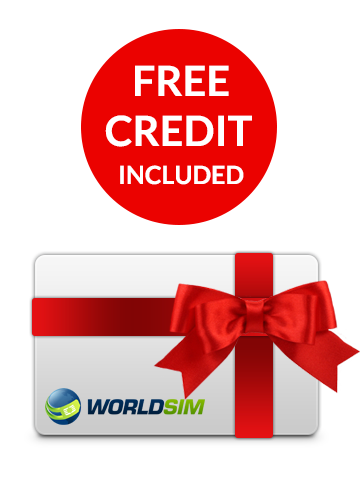 £20 Free Credit
The Data SIM card which is included with your USB Dongle is comes with £20 free credit so you can start using it immediately – to get more value for money you can choose to purchase with a higher credit amount. Credit will expire only if the SIM isn't used for a year.
FEATURES
Connectivity
The Huawei E8231 3G WiFi USB offers fast 3G speeds; benefit from download speeds of 21.6 Mbps and a fast upload speed of 5.76 Mbps.
No Need to Charge
As it's a dongle it never needs to be charged so you don't have to worry about charging it or running out of battery.
Unlocked
The Huawei E8231 is unlocked so you can use any SIM card inside which means you can benefit from the best rates, no matter where you are.
External Storage
With up to 32GB external storage via micro SD card, you can save and transfer files easily.
Coverage
You can use the Huawei E8231 internet dongle anywhere, in any country, with any SIM card.
Size
Even smaller than a router, this Huawei WiFi USB fits in your pocket easily making it ideal to carry with you wherever you go.
Connect up to 10 Devices
Create a secure WiFi network for up to 10 devices, this might include your phone, tablet, laptop, gaming console and any other WiFi enabled devices.
Free Global Data SIM
Get a free global internet SIM card so you can get low cost data rates in over 165 countries.
Full Technical Specifications
Key Features:
Transmission speed (max): HSPA+: 21/5.76 Mbps; HSPA: 14/5.76, 7.2/5.76 Mbps
Functions: SMS service, roaming data service, applications management
Network standards: HSPA+/HSPA+/HSPA/UMTS/EDGE/GPRS/GSM
System Requirements:
Supports Windows XP SP3, Windows Vista SP1/SP2, Windows 7, Windows 8, Windows 8.1 (does not support Windows RT) & MAC OS X 10.6, 10.7 and 10.8 with latest upgrades
Standard USB interface
Service on the 3G USB modem is subject to 3G availability
Read our Award Winning Travel Blog
Discover unique destinations, read about the best travel apps and smart money saving tips
What our users say about this product

Hear about people's experience with this product, the SIM and our service