OVERVIEW
Features of the WorldSIM Mi Smart Bracelet

Use it as a phone notifier

Get notified when you receive calls and SMS messages.
Measure Your Fitness
This smart watch phone comes with a built in pedometer, sleep monitor and sedentary reminder to help keep you active and monitor your progress. It also has a tracking function for monitoring your sleep, calories. It has an inbuilt Anti-Lost feature as well as a remote camera function.

What's Included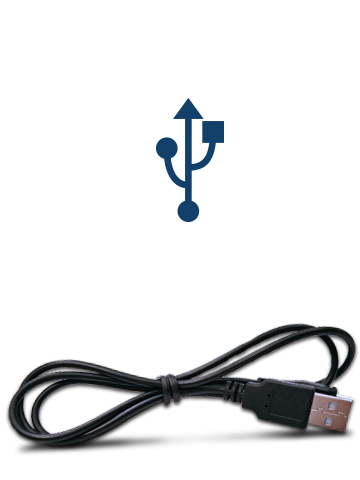 USB Cable
Use the included USB cable to charge the watch from your laptop, or using a plug adapter to charge it from the mains. With the 41mah battery you will get 15 days standby time so you won't have to charge it very often.
FEATURES
Track Fitness
Measure and track your fitness by using the built in Pedometer, Sleep Monitor and Sedentary Reminder and much more, full detail in the technical specifications.
iOS/Android Compatible
Monitor all your activities using the dedicated iOS or Android app.
This bracelet comes with a built in anti-lost feature so you will be reminded should you accidentally leave your bracelet behind.
Bluetooth
Connect the Mi bracelet to your phone in order to receive Calls and SMS notifications.
Battery Life
With a battery capacity of 41mah the battery life of the Mi Band is impressive, giving you 15 days standby time.
Full technical specifications
System
Chip: Nordic nRF51822
Sensor: kx022-1020
Connectivity
Bluetooth: 4.0
iOS: iPhone 4s & above or iOS 7.1 & above
Android: 4.3 & above
General
Languages: English, Spanish, French, Italian, German, Portuguese, Turkish, Russian, Spanish, Chinese
Call Reminder: Support
Clock: Support
Anti-Lost: Support
Step Pedometer: Support
Distance: Support
Remote Shoot: Support
Alarm: Support
Sleep Monitor: Support
Sedentary Reminder: Support
Battery: 41 mAh
Standby: 15 days
USB Port: Mini USB 5 pin interface
Colour: Black/Blue/Pink
Waterproof: Yes, IP67
Weight: 18g
Read our Award Winning Travel Blog
Discover unique destinations, read about the best travel apps and smart money saving tips
What our users say about this product

Hear about people's experience with this product, the SIM and our service