OVERVIEW
Features of the Multi tool pen
The many functions this handy multi tool pen make it the perfect thing to keep in your laptop bag.
Phone dockYou can use the phone holder feature to watch movies from your phone, or even a small tablet on long train and plane journeys.
Screw driverThe hexagonal shape enables you to use the screwdriver attachments with significant force.
RulerThe ruler shows measurements in centimetres, millimetres and inches.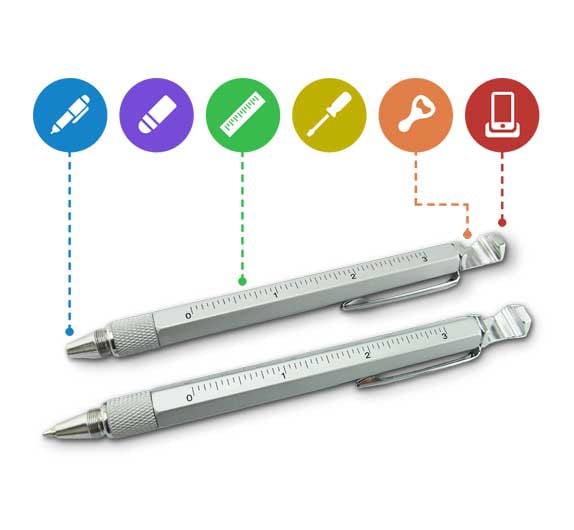 FEATURES
The ultimate 7 in 1 Multi tool pen
Full technical specifications
Material: Aluminium body
Diameter: 10mm
Length: 142mm
Colour: Silver, black
Ink type: Refillable
Ink colour: Black
Weight: 30g
Read our Award Winning Travel Blog
Discover unique destinations, read about the best travel apps and smart money saving tips
What our users say about this product

Hear about people's experience with this product, the SIM and our service