OVERVIEW
Features of the WorldSIM Neuvo Smart Watch

Use it as a phone
As you can use a SIM card inside you can use the Neuvo Smart Watch as a phone. Make and receive calls, send SMS messages and get email notifications. You can also use the Bluetooth feature to sync it with your iPhone or Android so you get notifications and calendar updates.
Entertain yourself
The WorldSIM Neuvo will allow you to listen to music thanks to its built-in speaker, and you can even take pictures and video with the 2.0 megapixel camera integrated into the strap. Other apps include: sound recorder, alarm, camera, video player and recorder and file manager.
Measure Your Fitness
This smart watch phone comes with a built in pedometer and sedentary reminder to help keep you active and monitor your progress. It also has a tracking function for monitoring your sleep.

Blog post: How to pick the best smartwatch
What's Included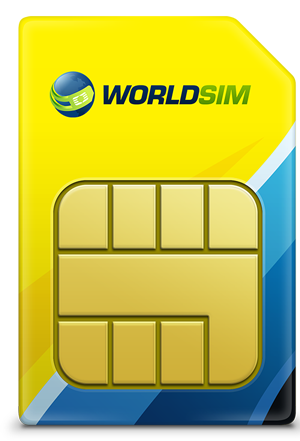 WorldSIM Travel SIM Card
Stay connected when you travel with the included international SIM card. Benefit from free incoming calls in over 95 countries and save up to 95% on your roaming charges.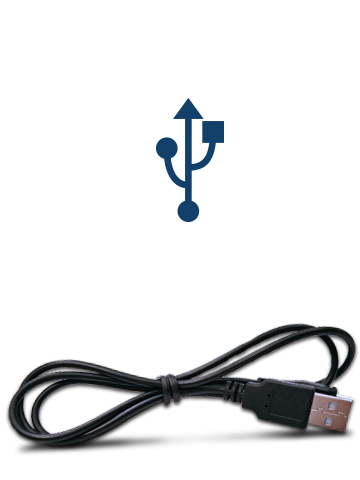 USB Cable
Use the included USB cable to charge the watch from your laptop, or using a plug adapter to charge it from the mains. With the 380mah battery you will get 180 hours standby time so you won't have to charge it very often.
FEATURES
Battery Life
With a battery capacity of 380mah the battery life of the Neuvo Smart Watch Phone is impressive, giving you 180 hours standby time and 3 hours talk time.
Camera
Take photos with the 2MP camera; the Neuvo smart watch is also capable of video recording.
Micro SD Card
Add a micro SD card to extend the memory of your smart watch up to 32GB (not included).
SIM card
Insert any micro SIM card into the watch in order to use it as a phone, to send and receive SMS messages. This smartwatch is unlocked so any SIM card will work inside, we will also give you a free international SIM card to use when you travel so you can reduce your roaming charges by as much as 95%.
Apps
This smartwatch is packed with apps, benefit from: dialer, call logs, SMS, calendar, calculator, alarm, file manager, themes to change the look of the clock face, video recorder and vide player, sound recorder, image viewer, camera and music player. Play music from the files on your micro SD card or you can connect the watch to your phone via Bluetooth to play the music collection from your phone.
Anti-Lost
This Smart Watch Phone comes with a built in anti-lost feature so you will be reminded should you accidently leave your mobile behind.
Bluetooth
Connect the Neuvo smart watch to your phone in order to use the Bluetooth dialer, call reminder, make Bluetooth calls, Bluetooth SMS/IM Message Notification. You can also synchronize with your phones calendar so you won't forget those important meetings.
Track Fitness
Measure and track your fitness by using the built in Pedometer, Sleep Monitor and Sedentary Reminder. The Neuvo Smart Watch can also act as a phone and you can play music from it so you don't have to carry your phone as well.
Full technical specifications
System
CPU: MTK6261D
Processor Speed (max): 533MHz
Network & Connectivity
Single SIM Card (Micro SIM Card)
Frequency: GSM: 850/900/1800/1900 MHz
Bluetooth: 3.0 (Push notifications not supported on ios)
Storage
RAM: 128MB
Internal Memory: 64MB
External Memory: Support up to 32GB
Display
Screen Size: 1.56 Inch
Screen Type: TFT LCD
Screen Resolution: 240x240 pixels
Camera
Camera : 2.0 MP
Video Recording: Support
Media
Music/Video: Support
Picture Format: JPEG, GIF, BMP, PNG
Music Format: MP3, WAV
Video Format: MP4
General
Languages: English, Spanish, French, Italian, German, Dutch, Portuguese, Turkish, Russian, Polish
Bluetooth Dialer: Support
Contacts: Support
Call Reminder: Support
Clock: Support
Anti-Lost: Support
Pedometer: Support
Sleep Monitor: Support
Sedentary Reminder: Support
Calendar: Support
Battery: 380 mAh with talk time of 3 hours
SMS: Support
USB Port: Mini USB 5 pin interface
Colour: White/Black/Bronze
Size: 43.5*40*9.8 mm
Weight: 75g
Gravity Sensor: Support
Read our Award Winning Travel Blog
Discover unique destinations, read about the best travel apps and smart money saving tips
What our users say about this product

Hear about people's experience with this product, the SIM and our service