OVERVIEW
Features of the Nigma Smart Watch

Your style, your way
The Nigma smart watch enables you to choose between various clock face options so you can decide on the look you want. Its auto power saving feature will conserve battery life, simply flick your wrist to wake the watch up.
Use it as a phone
The Nigma Smart Watch is unlike the average smart watch as you it has a SIM card slot. You can insert your own SIM, or the free international SIM card included, to make and receive calls and SMS messages using the built in speaker and microphone. This smartwatch is unlocked so you can use any micro sized SIM card inside. You can also sync it with your Android or iOS handset via Bluetooth.

Packed with Apps
This smart watch is full of useful apps to keep you entertained. You can listen to music or watch video via Bluetooth or via memory card, monitor your sleep, track your fitness with the pedometer and sedentary reminder. It also includes and calendar and anti-theft app.

Blog post: Find out what you should look for in a smartwatch.
What's Included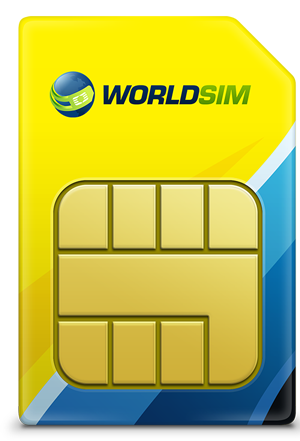 WorldSIM Travel SIM Card
Stay connected when you travel with the included international SIM card. Benefit from free incoming calls in over 95 countries and save up to 95% on your roaming charges.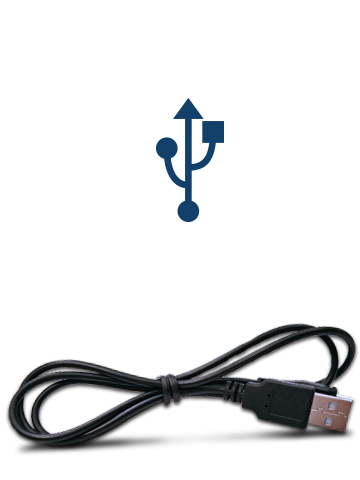 USB Cable
Use the included magnetic USB charging cable to charge the watch from your laptop, or using a plug adapter to charge it from the mains. With the 380mah battery you will get 180 hours standby time so you won't have to charge it very often.
FEATURES
Scratchproof Screen
The Nigma Smart Watch has a 240x240 px scratchproof TFT screen, guaranteeing good clarity in a small sized screen. Choose from a selection of different clock faces to suit your style.
Unlocked
The Nigma Smart Watch comes unlocked so you can use it with any SIM card of your choice. Insert a micro SIM card into the watch in order to use it as a phone and to send & receive SMS messages. You will get a free international SIM card and credit included, this will enable you to reduce your roaming charges by up to 95% when you travel.
Micro SD Card
Have all the music and video you need at your fingers tips with by inserting a micro SD card to extend the memory of your smart watch. The Nigma can support a micro SD card up to 16GB (not included). You can listen to music through the speaker on the smart watch or via wireless earphones.
Battery Life

The Nigma smart watch has a superb battery with up to 180 hours on standby so you don't have to charge it very often. The battery capacity is 380mAh which is almost double the battery life of other smart watches.
Apps
Play music from the files on your micro SD card or you can connect the watch to your phone via Bluetooth to play the music collection from your phone. The Nigma also has many other apps including: contacts, anti-lost, calendar, pedometer, sleep monitor, sedentary reminder, SMS and calling.
Anti-Lost
This Smart Watch Phone comes with a built in anti-lost feature so you will be reminded should you accidently leave your mobile behind or if it is stolen.
Bluetooth
Connect the Nigma smart watch to your phone in order to use the Bluetooth dialer, call reminder, make Bluetooth calls, Bluetooth SMS/IM Message Notification. You can also synchronise with your phones calendar so you won't forget those important meetings. The Nigma smart watch is compatible with both Android and IOS handsets.
Track Fitness
Measure and track your fitness by using the built in Pedometer, Sleep Monitor and Sedentary Reminder. As you can play all your music and videos from your micro SD card exercising to music is much easier as you can leave your usual handset in your locker and still have everything you need on your wrist.
Full Technical Specifications
Network & Connectivity
Single SIM Card (Micro SIM Card)
Frequency: GSM: 850/900/1800/1900 MHz
Bluetooth: 3.0 (Push notifications not supported on iOS)
Storage
External Memory: Memory card support up to 16GB
Display
Screen Type: Capacitive TFT LCD
Screen Resolution: 240x240 pixels
Media
Music: Support
Music Format: MP3
Supports video format: MP4
General
CPU: MTK6260
Languages: English, Chinese, German, Spanish, Italian, French, Portuguese (Portugal), Russian, Turkish
Bluetooth Dialer: Support
Contacts: Support
Clock: Support
Anti-Lost: Support
Pedometer: Support
Sleep Monitor: Support
Sedentary Reminder: Support
Battery: 380 mAh
SMS: Support
Size: 54*42.5*13 mm
Weight: 63g
Read our Award Winning Travel Blog
Discover unique destinations, read about the best travel apps and smart money saving tips
What our users say about this product

Hear about people's experience with this product, the SIM and our service