OVERVIEW
Features of the Stylus pen
The Stylus Pen has 4 features:
Refillable ballpoint pen
A stylish lightweight pen – with black refillable ink
Stylus pen
A stylus for use on tablets and phones.
Transfer data
A micro USB /USB nozzle transferring data from your phone or tablet to your laptop, or visa versa
Charge your phone
The micro USB/ USB nozzle can also be used to charge your phone when connected to a power source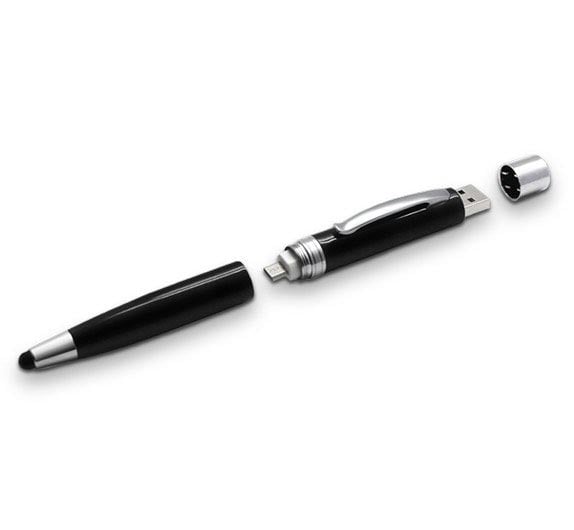 What's Included
Gift box
Whether for yourself, or to be given as a gift, the Stylus Pen comes in a smart gift box that is lined with white satin.
Lightning adapter
The Lightning that comes included enables you to connect your IOS devices as well.
Ink refills
With 4 ink refills included you can ensure the Stylus Pen will last for a long time.
FEATURES
The ultimate 4 in 1 stylus pen
Full technical specifications
Material: Metal
Size: 14 x 1.4 cm
Net weight: 23gr
Colour: Black / White
Connectivity: USB, Micro USB. Lightning adapter also included
Ink: Refillable
Ink colour: Black
Read our Award Winning Travel Blog
Discover unique destinations, read about the best travel apps and smart money saving tips
What our users say about this product

Hear about people's experience with this product, the SIM and our service