OVERVIEW
There are many ways you can use the WorldSIM Virtual Phone Number service…
Roam on your existing number without roaming charges
Add a Virtual Phone Number from your country of residence and forward calls from your regular mobile number to your Virtual Phone Number at the cost of a local call – which is likely to be included in your phone contract as free minutes*. You can then receive calls on your regular number without roaming fees, just pay 10p per minute to receive a call.**

*Always check with your provider.
**In countries where we do not offer free incoming calls this cost will be increased.
Be local in 50 countries
You can now get a local phone number for the country you're travelling to. Imagine landing in South Africa and instantly start making and receiving calls from your new South African virtual phone number. What's more, you can add multiple phone numbers if you're travelling to more than one destination.
Make Your Business Local
Operating a global business? Having the option to add local phone numbers from multiple countries to your WorldSIM gives your customers the convenience of being able to contact you at a local rate, wherever you are in the world.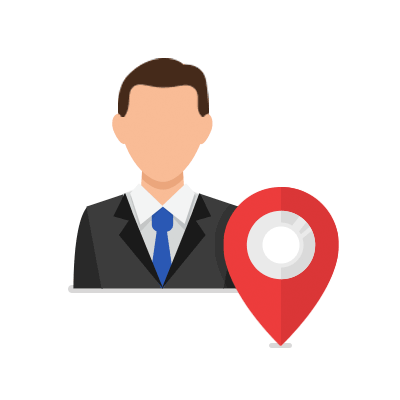 WorldSIM Virtual numbers pricing
Select from over 50 countries
There is a small charge of receiving calls on a virtual number, see the rates
FEATURES
Add unlimited local phone numbers on one SIM
Your WorldSIM SIM Card comes as standard with a UK (+44) and a USA (+1) phone number, then you can choose to add more phone numbers from over 50 countries. There is no limit to the amount of local phone numbers you can add to your WorldSIM.
Select numbers from over 50 countries
We currently offer virtual phone numbers from over 50 countries; you can choose local phone numbers from many different cities within these countries. We continually add more countries all the time so ensure you sign up to the newsletter to be informed of updates like these.
Make & receive calls on any Local Number
Once you have added a Virtual Phone Number to your WorldSIM, you will able to receive calls from all of your Virtual Numbers. In your account you can select which number you wish to show you are calling from.
Manage your Virtual Numbers online
All your Virtual Numbers can be managed in your online account. Select your caller ID and choose to forward your Virtual Phone numbers to your regular mobile, for example, while you are not travelling.
Forward Virtual Numbers
When you are not travelling you can choose to forward your virtual number to any number you like, this might be you regular mobile number, your work landline or another number of your choice.
Roam abroad with your existing number
Get a local phone number to match your country of residence. Then simply forward your existing number to your new local number and we'll send all your calls to your WorldSIM. It's effortless!
Easy to use
To use the Virtual Number service you will need to have a WorldSIM card and a registered account with us. Simply login to your account, click on 'My Numbers' and add a virtual number to your WorldSIM.
24 hour customer service
If you need assistance we are here to help 24 hours a day. You can call us or login to your account to get immediate answers from the Self Service Hub.
Get your virtual number now...
How to add a Virtual Phone Number
1. Get a WorldSIM
2. Login
3. Add a local number
4. Make/Receive calls
How to add a Virtual Phone Number
1. Login
2. Add a local number
3. Make/Receive calls
Read our Award Winning Travel Blog
Discover unique destinations, read about the best travel apps and smart money saving tips