If you are reading this blog, chances are you are looking to purchase an Action Camera to capture those epic moments and relive them through recording, but cannot decide on the best option for you.
As the popularity of Action Cameras grows, more and more people are looking to purchase one, and why shouldn't they? Even if you love thrill-seeking adventure or sports, it's a cool gadget accessory to own.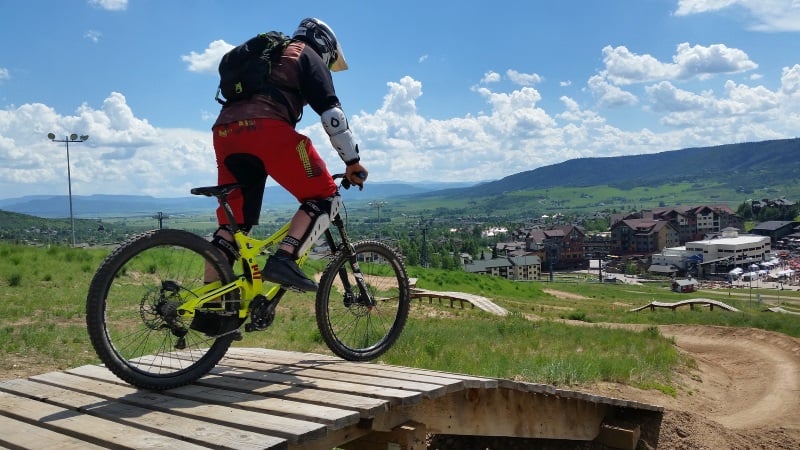 Let's look in more depth what exactly these exciting gadgets are and what to consider when buying one…
ACTION CAMERA DEFINED
An action camera is quite similar to a normal digital camera, where you point and shoot pictures and videos. There isn't that much differences from any other video camera. But the real distinctiveness of an action camera actually comes from its form rather than its function. When it comes to bringing your photos and videos a bit more to life, action cameras are unbeatable in this area.
Action cameras are small, lightweight and highly portable. They are great for recording action, and this makes them ideal for shooting videos either in difficult locations, on the move or at high speeds. As they are made with materials that can withstand knocks, bumps and jolts, action cameras can be used for adrenaline fueled activities such as Cycling, skydiving, skateboarding, climbing, and surfing. Most action cameras have some kind of mounting system for placement on bikes, surfboards, helmets – or just about anything. Most will also have some sort of quick-start mode or button.
A normal camera can be too bulky and fragile for many of the purposes an action cam is used for. Action cameras are often waterproof and will enable you to record and relive your adventures and action in stunning 4k quality.
Action cameras can also prove very useful for tourists and sight-seeing travelers all over the world. While handheld cameras and even smartphones allow tourists to document and record their trips and share them with their loved ones back home, they do need to be held and that is where action cameras come into the mix. Filming your adventures in foreign countries and at distant landmarks has never been simpler than with an action camera. You simply strap it on, hit record, and forget about it. You will be able to enjoy your surroundings and truly immerse yourself in the history and culture of the area that you're visiting while your Action camera captures every moment in stunning high definition or even 4k.
Even families can join in the fun of purchasing an Action camera by getting creative with their family movies and actually using the accessories to capture more. For example you can mount the camera to the car and capture the whole journey, fix it to a bench and film your family picnic and playtime in the park, or use the selfie stick to capture your first family ski run. 
When purchasing an Action camera the points you should take in consideration are the following:
Video Quality
Unless you are buying an action camera just for the sake of owning one, video resolution is an important factor to consider when choosing a specific brand and model. At present, 4K resolution is the highest video quality available on most high-end action cameras, followed by 1080p and 720p. The right video resolution for you depends on what you will be using your camera for and on what devices you foresee yourself using to view your footage. If you don't own a 4K TV or computer monitor, getting an action camera with 4K is pointless.
Size, Shape, and Weight
Some shapes are more convenient for certain applications than others. Most action cameras are box-shaped, making them ideal for chest mounting. Others have a bullet-shaped design, which some people prefer for helmet mounting.
As for size and weight, it may be best to go with the lightest and most compact model for maximum portability.
Durability
If you plan to use your action camera in rain, snow, or underwater, look for words like "waterproof" and "weatherproof" when looking at a certain model's list of features. Some action cameras have a water-resistant exterior, while others need to be placed inside a waterproof case.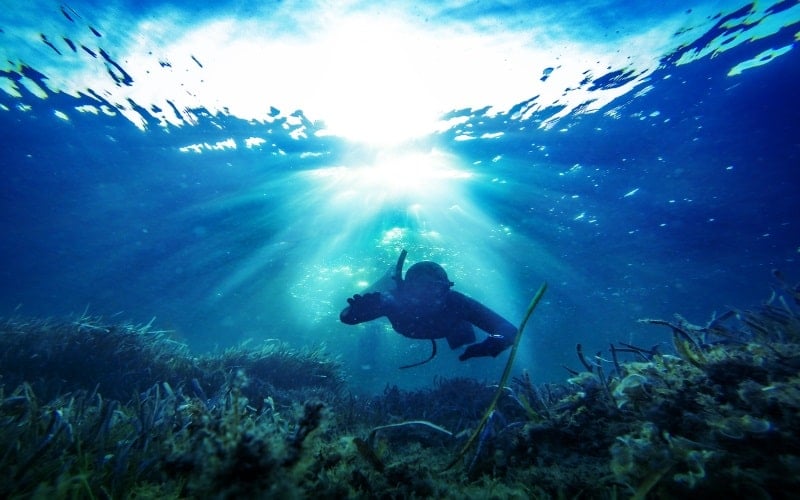 Image Quality
If you are planning to use an action camera for taking still photos, you may want to take the camera's image quality into consideration because the higher the megapixels, the higher the photo resolution. But in any case, you can still optimize your image to suit your needs.
Battery Life
Most action cameras only last about one to three hours of continuous use before their battery runs out of juice. But of course, this will vary depending on usage, because shooting higher-resolution videos drains your battery faster, so does having Wi-Fi, Bluetooth, and other connectivity features turned on.
Most people often choose devices with the longest battery life. But sometimes, a camera with a longer battery life might be more expensive, or may not have the features you are looking for. If longer battery life is not an option, make sure to look for cost and availability of spare batteries from action camera you are considering.
Connectivity
It is ideal to have quick and easy methods to upload or transfer your video footage and images to the web, your computer, or smartphone, especially if your camera doesn't have a screen for preview and playback. Also, connectivity features allow you to use your camera with other add-on accessories that require Wi-Fi or other connectivity options.
Memory
You need the fastest memory card you can afford to get the best performance out of your action camera. A card that doesn't have fast enough write speed will cause dropped frames, resulting in jerky footage.
Accessories
If you are plannng to use your camera vigorous sports activities such as surfing, you will need the right mount to secure your camera on your surfboard—and not all brands will have that type of mount or the proper accessories you may need.
To solve this issue you can check each brand's website or the store you are buying from to see what accessories and mounting options are included and which ones are available as add-ons for each brand and model you are considering. This way, you will not end up buying a camera and finding out later that you cannot buy a certain accessory that is crucial for the sport or
Mega pixels?
As action cameras also take photos you should check that how many mega pixels the action camera has.  The average smartphone has around 8 mega pixels fi that helps.  We wouldn't recommend any lower than that. 
How much storage?
You want to make sure you have a decent amount of storage as you don't want to run out of space just as you are filming something amazing.  If you are going to be filming a lot (rather than just taking photos) this will take up more space on the SD card so it might be a good idea to get an action camera with a bigger capacity although it's not essential as you could just take a few space micro SD cards so you can change to a new one when the exiting SD card is full. Something to keep in mind is that if you choose to go for a 4K action camera the videos are higher definition which take up more room on the device.  
World SIM offers a variety of Action cameras specification covers all the factors you need to look for when buying one. Our 4K Ultra HD 16MP Action Camera has a whopping 128GB storage capacity with a microSD card. As a rough calculation 1 minute of a 4K recording uses just under 400MB of space. With this camera and a 128GB microSD card you can record 5 hours' worth of 4K video before you need to worry about moving anything to cloud storage.
You can spend lots of money on an action camera, but if you're not using it for professional reasons and you just want something that is a decent quality and easy to use, then something like the this action camera is ideal as it gives you ultra HD, has huge storage, a fisheye lens, 16 mega pixels and it has WiFi.
Other Action cameras include the 360 degree action camera with a video, still images and 360 degrees imagining and night vision. This camera will enable you to take pictures effortlessly day and night. If you are looking for an action camera to clip on your clothing, backpack or bike then you can opt for the wearable camera with video where you get to take epic pictures before the moment is gone. It also has great battery life and a built in microphone and speaker.  But if you are looking for an action camera which offers ultra - high definition 3K HD still images and video quality,  360 degree video talk on skype and live streaming and share to most social media websites, then the Insta360 Degree Air Android Action Camera with Video would be more appropriate.