If you are looking to visit Africa, Ghana may be a great place to start. Rich history, an upbeat culture, wildlife-filled parks and beautiful beaches are just a few other facets worth exploring.
It is the perfect must visit destination for getting acquainted with this diverse continent. To help you plan your holiday, here are top 10 reasons to make Ghana your next vacation destination worth exploring….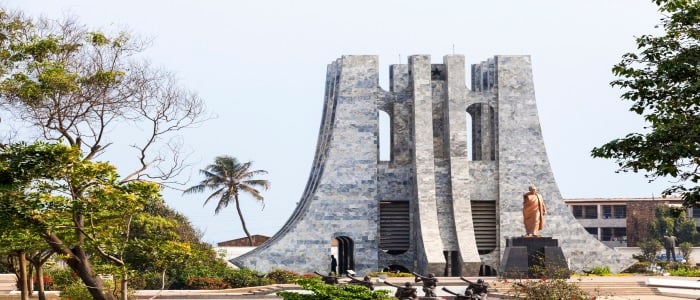 Culture
Ghana's capital, Accra, is worth at least a few days' exploration for sightseeing, local food and top nightlife. In the main centre, Independence Square is flanked by a golden arch beneath which burns the Eternal Flame of African Liberation, first lit by Ghana's independence leader Kwame Nkrumah in 1957.
The National Museum of on Barnes Road has a collection of traditional musical instruments, ethnic chiefs' attire, scriptures and masks.
Ghana's breakfast bars are well known for cheap dishes, served while you sit on wooden benches. Expect mugs of builders' tea or instant coffee with sweetened milk, big chunks of bread and dollops of red-red – a local dish with black-eyed peas, salted plantains and sweet, spicy palm oil sauce.
For westerners, the culture of Ghana is much different than what you're used to. You may see people dancing and wearing bright baroque patterned clothing which you can have handmade for you in a local tailor shop as well as streets filled with upbeat music. Ghana has big and small Markets nearly on every corner. You will also have many opportunities to peruse traditional crafts like painting, woodcarving and mask-making. Drumming is also considered as an important Ghanian art, and those interested can take a drumming lesson at a studio.
The history
Ghana offers a number of opportunities to learn about the country's history. One such place is Cape Coast, as from there you can visit sites like Elmina Castle and Cape Coast Castle. Both were slave castles along the trans-Atlantic Slave Trade route, and you can take a guided tour to learn more about the history of the slave trade. Around the country, there are over 30 heritage castles. In Accra, it's also recommended to visit the National Museum to peruse historical artifacts and exhibits.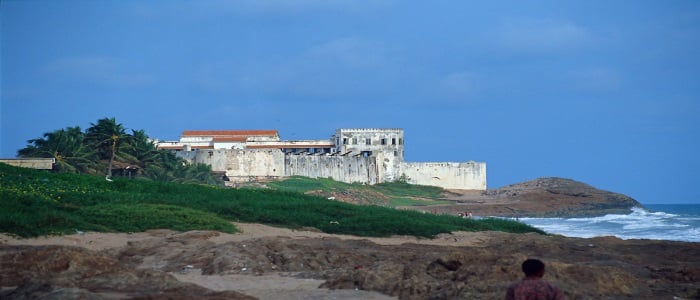 Shopping
Makola is based in central Accra and is one of the major markets in Ghana. It was recently rebuilt, and you can find everything you need from traditional spices, jars of local shea butter, body bead belts, wood carvings, folklore-inspired paintings,handmade jewelry and Ghanaian cloth to football shirts and second-hand pairs of shoes.
Other Popular markets include Kumasi Market, The Accra Green Market and Osu Night Marke and the Art Market. Moreover, Accra's Center For National Culture is full of handicrafts at inexpensive and negotiable prices.
The festivals
If you are planning a trip to Ghana, you may want to organize your schedule around one of the country's many festivals. It doesn't matter what month you're traveling in, the locals are usually celebrating. For example, while January in the Volta Region brings the Rice Festival, complete with food, song, dance and drumming, July brings the Bakatue Festival and its colorful boats and fisherman ceremonies.
In August in Greater Accra, the Odambea Festival showcases reenactments of ancient traditions so you can learn more about Ghanian heritage. These are just a few of some of the many festival options in Ghana.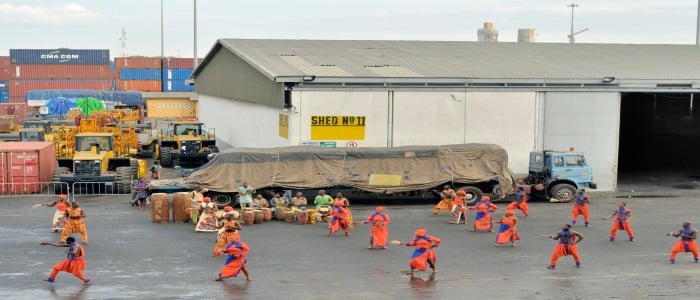 The beaches
Ghana is home to a number of beautiful and relaxing beaches. The most popular beach area for those visiting Accra is Labadi Pleasure Beach, home to endless games of beach volleyball and frisbee as well as buskers and artisans. For a beach with a hippie vibe, you have the option to take a bus to Kobrobite and head to Big Milly's Backyard, which is full of backpackers, restaurants and fun events (such as reggae nights on weekends!).
There are also artisans selling their art pieces and opportunities to swim, drink various beverages and take a drum lesson on the beach. Wildlife enthusiasts could go to Cocoloco Beach, where nesting sea turtles and estuarine birds can be found. Before going into the water any of the beaches it may be best to inquire with the locals where it is safe to swim. As Some areas can get rough and dangerous.
National parks
Although Ghana is not a safari destination, it still has plenty of opportunities to experience nature and wildlife. Along with the many beaches and parks around the country,Ghana is home to some amazing national parks, such as Mole National Park, Kakum National Park and Bia National Park, to name a few. While all of them are worthwhile, each has thier own special reason to visit. For example, Mole National Park is Ghana's largest national park at 1,869 square miles, it is located within the country's Guinea Savannah Woodland ecosystem and is home to wildlife like elephants, lions, buffalo, leopards, monkeys, antelope and an array of exotic bird species.
The city of Cape Coast offers the chance to trek. Kakum National Park, is accessible from Ghana's Cape Coast, and visitors can have the unique experience of walking over a swinging and shaky 40-meter (131-foot) high canopy bridge suspended high over the trees of the national park in this evergreen rainforest.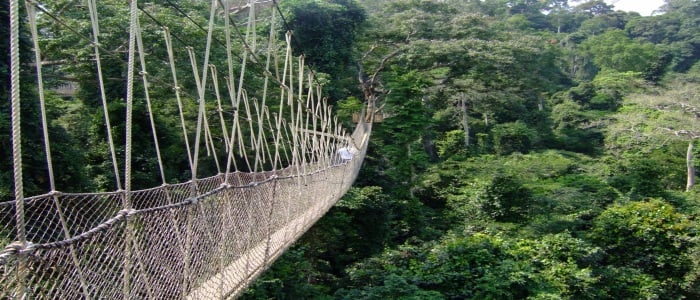 Trekking
For more of an adventure, Ghana offers a must-have experience of hiking Wli-Waterfalls in Volta region, West Africa's tallest waterfall even for those who are not expert hikers. There are two way to hike the waterfall, one way is to walk for about a half an hour down a flat road to the bottom of the waterfall. If you are looking for a more challenging hike you can opt to walk on the Upper Falls, which lasts up to 3-hours hike, where you take a steep uphill climb over rocky and rough terrain and through dense forest.
The Volta Region in general is a beautiful place to just hike, sit by the lake or relax in your hotel's yard staring up at the mountains, valleys and abundant flora in a rainbow of colors; however, from the top of Wli-Waterfalls the experience is enhanced tenfold. Before leaving the attraction, you can check out the wares of local craft vendors, as this is a great spot to buy a hand-made souvenir or a bite of food.
Buying an International SIM card or MiFi Device
One way to avoid stress when travelling to Ghana would be to get a prepaid international sim card.This cost-effective alternative can save you a lot of money on data roaming.You also get coverage in 200 countries, free incoming calls in over 95 countries and low cost calls, data & SMS worldwide.
Another option worth considering when travelling to Ghana is mobile hotspots. WorldSIm offers you the chance to buy an affordable pocket sized MiFi device with your own private connection, which will allow you to take internet with you anywhere you travel including Ghana. All our MiFi devices are unlocked so you can use any SIM card inside, therefore you can always get the lowest data rates when you travel internationally and there are no contracts. You will get a free international data SIM card and credit with any of the portable hotspots you choose.
We also offer great travel gadgets such as powerbanks, action cameras and many more to help make your travel journey as smooth and easy as possible.
For more Mifi gadgets check out https://www.worldsim.com/portable-wifi