North America is a land of big things; from Las Vegas to New York there is so much to see and do and endless cities to explore.  It's not just USA cities that are worth a visit, America is also rich with natural beauty.  Here are 8 incredible sights to see in the US…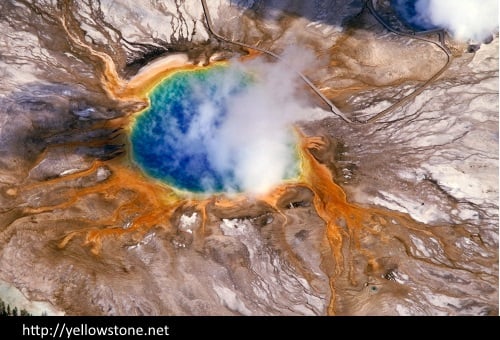 Yellow stone national park, Wyoming
This has got to be one of the most exciting national parks in the world right?  If the 300 Geysers, mud volcanoes,  hot springs  and mineral deposits aren't enough to keep you captivated then there are heaps of other activities to try.   Explore waterfalls and swim in the lakes or marvel at the impressive canyons, you might even be lucky enough to see bears, elks or bison's – oh my!
Oneonta Gorge ,Oregon
This stunning gorge is well worth a hike, it's a little bit difficult as you have to climb over logs and wade through deep water but with such beautiful surroundings you will hardly notice (do remember to look where you're going through!).  It's a great day out of you are staying in Portland, where you can enjoy the night life, urban wineries and have plenty of opportunity to watch some spectator sports… all perfect ways to relax after the hike!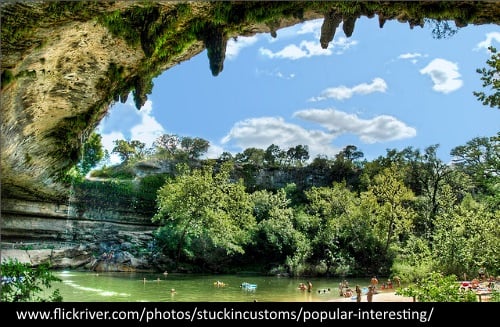 Hamilton Pool, Texas
This divine natural swimming hole is about 30 miles from Austin and a wonderful way to cool off in summer (although it can get quite crowded).  There are lots of outdoor activities nearby and plenty of hiking trails.  While you are in the area be sure to check out Austin as it has a great music scene.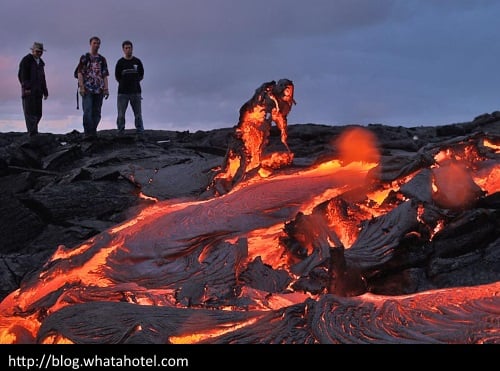 Kilauea Volcano, Hawaii
One of the world's most active volcanoes, Kilauea has a wealth of epic sights that will leave you open mouthed!  Watch red hot lava ooze into the ocean and walk inside a lava tube.  Kilauea has been erupting since 1983 and is one of the few places in the world you can see something like this, relatively safely at least.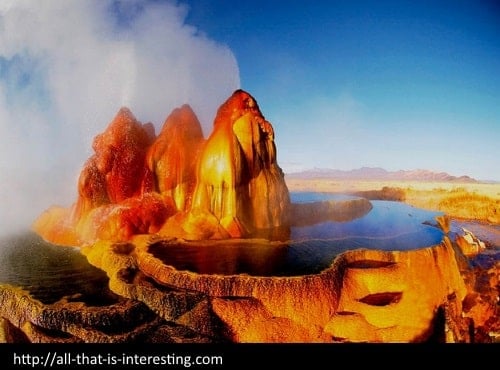 Fly Geyser, Nevada
Although this looks like a natural wonder it's not!  It was created by accident in some kind of geothermal test in 1964.  Hot water has erupted out of it ever since.  Over time this has caused calcium deposits which are covered in thermophilic algae which gives the impressive green and red colourings.  As its located on private property it's not open to the public.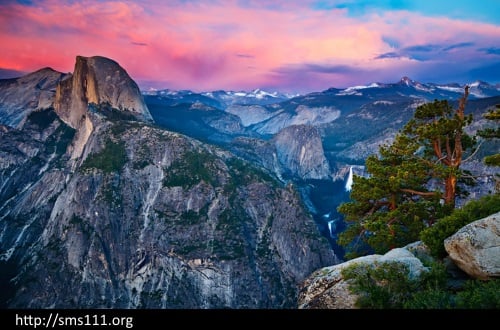 Yosemite National Park
Nature lovers will love Yosemite national park; there is an abundance of wildlife including bears, mountain lions and otters to name a few. Enjoy lush valleys, mpressive waterfalls and you can even ski there in the winter.  If you want to sample life in the great outdoors, there is no better place to do it.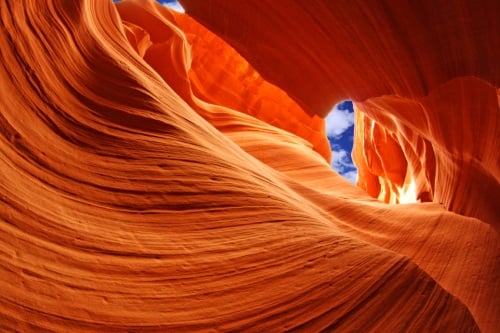 Antelope Canyon, Arizona
Set on Native American land, Antelope Canyon is sacred and supposedly a very spiritual place.  The magnificent rock formations look amazing and if you are in to photography you will get some amazing snaps!  Horseshoe bend, a  magnificent canyon with a river running through it, is also nearby so make sure you see that too.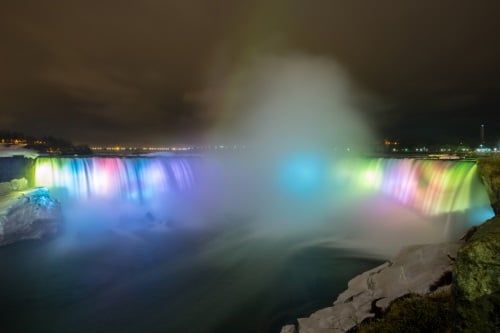 Niagara falls, New York   
We've all heard of the big waterfall but what about seeing it in a different light? At night time the waterfall is illuminated with rainbow colours and you can even go on a boat trip to get up close and personal – this experience comes complete with fireworks (come on, it is America!)  If you are up for some daytime action check out Martin's Fantasy Island, a nearby theme park or Adventure Speedway for go karting.


Heading to the US?  Get free international roaming and data from as low as 8p /$0.12 cents per MB.  Find out more.