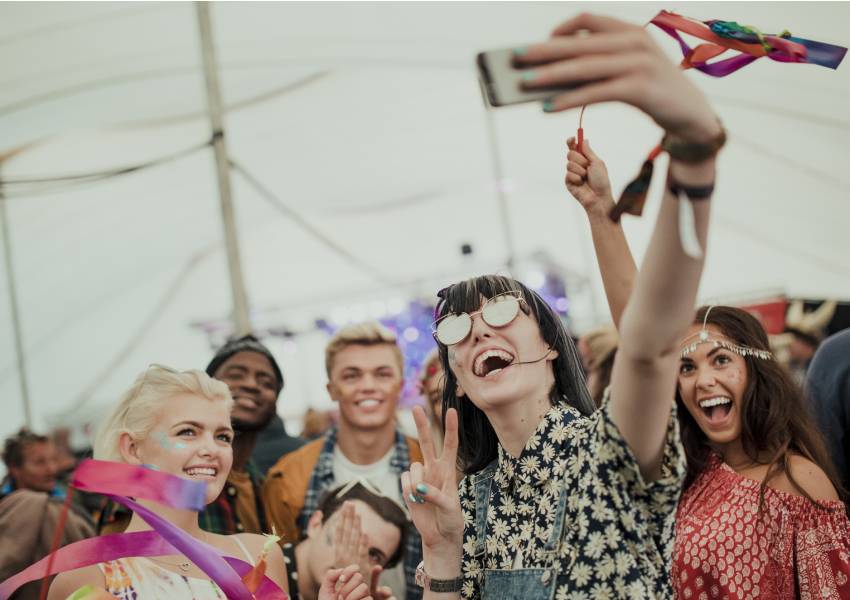 Discovering unexplored landscapes, seeing seven wonders of the world, feeling adrenalin rush by undertaking numerous adventures such as hiking, skiing, bungee jumping, snorkeling or underwater diving is the dream of any international tourist. As noble and exhilarating this dream may seem, it still lacks a certain very special ingredient to make any summer holiday legendary: Festivals. It is rightly said one is fun, two is a party and a hundred is a celebration!
Let's explore famous summer festivals celebrated around the world during summers. These electrifying venues with pompous décor and pleasing ambiance have been attracting international tourists every year. To make the most of these summer festivals, we recommend travelers to be sufficiently prepared. These include an international sim card, required travel documents, mobile wifi for seamless internet connectivity, travel accessories, and a smartphone to capture priceless moments that happen during the different festivities.  
SECRET SOLSTICE, ICELAND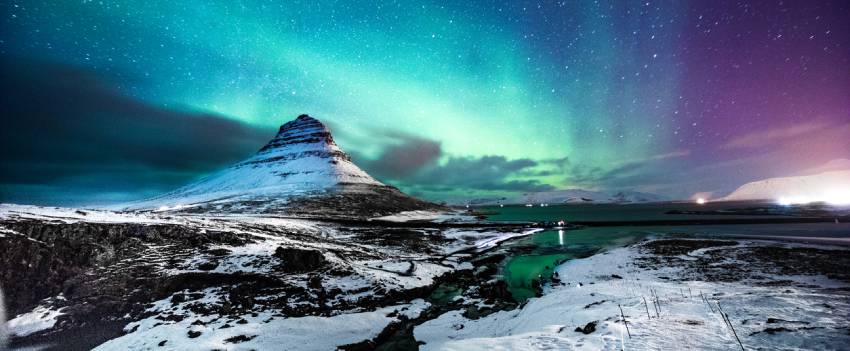 When: 21–23 June 2019
Welcome to the ultimate summer festival you can ever think of! A super dance party festival filled with International stars from pop, rock and alternative scenes (Rita Ora, Patti Smith Pussy Riot) rub shoulders with native Icelandic artists. A music lover's paradise that offers VIP Odinn pass giving buyers complimentary cocktails, access to artist's bar and side-of-stage-viewing. With several tourist packages available festival goers never want the sun to set here!
LOVE INTERNATIONAL, TISNO, CROATIA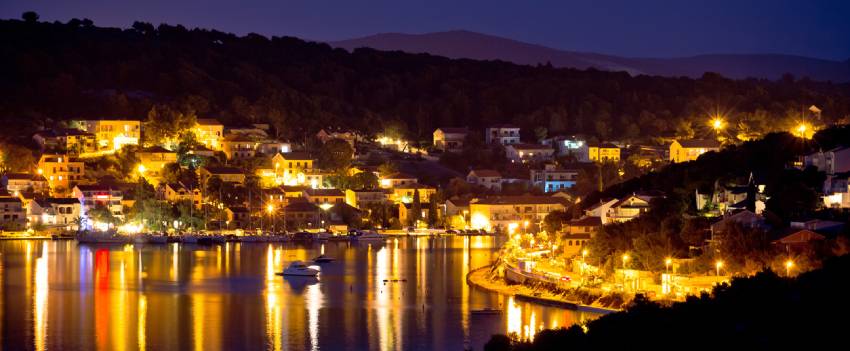 When: 3–10 July 2019
Fancy a mix of both summer festival and holidays? With Love International Festival, you can have the best of both! The successor of the popular Garden Festival in Croatia, the massively popular music festival is attended by world leading underground DJs and players. Tourists enjoy live acts of music across woodland stages, boat parties, beaches from sunrise to sunset. Numerous big-name DJs (Craig Richards, DJ Harvey, Optimo), scintillating soundtracks, open-air clubs, beach parties, secret island parties make coming together on this tiny strip of paradise the perfect recipe for an ultimate summer holiday!
Feast of Sant Joan - Barcelona, Spain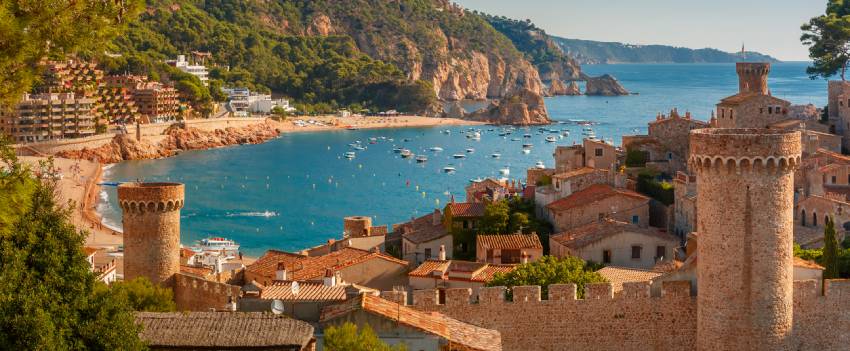 When: 23-24 June 2019
One can always find many reasons to celebrate in Spain but the Feast of Saint Joan is altogether a different affair. The most important feast days for Catalans, this summer festival is celebrated throughout the city as the longest day of the year with the sun being a symbol of fertility and wealth. The sun thus is provided strength by bonfires and fireworks lit throughout the city. Sant Joan consists of three parts: fire, water, and herbs. While fire symbolizes abundance, purity and fertility, water representing healing and cleaning of the sins. The herbs meanwhile represent remedy and cleaning. People pick herbs on this night and also take a bath in some areas of the sea. Keeping aside the rituals, tourists are greeted with fireworks throughout the night and hence the festival has been often referred to as 'Night of Fire'.
Wianki Festival - Krakow, Poland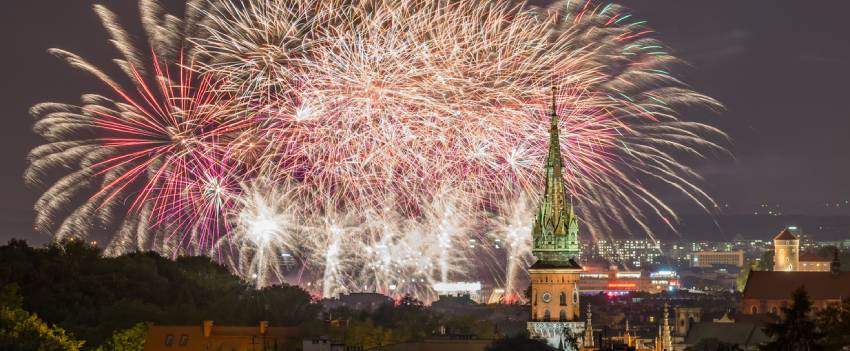 When: 22 July 2019
Wianki originating from a pagan fertility festival honors the Slavic goddess of love Kupala. It is a national Polish tradition, a midsummer festival connected with the annual summer solstice. The festival symbolizes the fulfillment of one's dreams where girls make beautiful and fragrant wreaths of magic herbs and flowers and gather on the banks of the Vistula river. It is said if one puts a lit candle inside the wreath and lets it float down the river, one's dream may come true. Today, Wianki is celebrated with fireworks and music including folk dances and music to entertain the visitors. The festival symbolizes the future, good fortune in love, and fertility. The sight of young women depositing their wreaths in the river followed by boys hiding in boats along the river making their best efforts to catch their girlfriend's wreaths as they flow past is really romantic to watch.
White Nights of Summer, St. Petersburg, Russia
When: 20-30 June 2019
This wonderful festival brings forth a romantic and festive spirit on the streets of St. Petersburg. Imagine an entire street filled with an endless array of special concerts, festivals, ballet, and operas. The restaurants and bars staying open late into the morning hours. Or the eye catchy raising of the bridges over the River Neva, swimming in Lake Ladoga, and strolling through the immaculately landscaped Letnii Sad, or "Summer Gardens".  The White Nights of Summer festival is a highly anticipated event, the largest public gathering in Russia where millions of people gather to witness the sailing of tall ships and a mock pirate battle on the Neva.
WorldSIM International SIM Card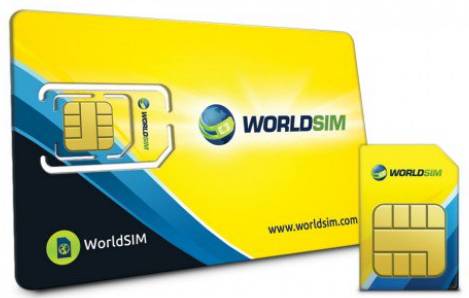 If you are planning to attend any single of the above-discussed summer festivals during these summer holidays in the near future, you might want to carry an International SIM Card. This is a prepaid international sim card which reduces your roaming charges by up to 85%. This SIM Card is not any country-specific and has lower cellular and data charges for every country. The features of the WorldSIM International SIM Card include:
Free incoming calls in over 95 countries, coverage in 200 countries

Low-cost calls, data & SMS worldwide - reduced roaming fees by up to 85%

Adding data bundles once the sim arrives

Usage as a data sim in iPads and tablets

Compatible SIM that works in any permissible unlocked handset, including all SIM sizes

A free UK and USA mobile number

Keep existing WorldSIM number using our Virtual Numbers
Choose your Free sim from our wide range of travel sim cards now!