When we pick up sticks and head on holiday most of us dream of beautiful views, white sandy beaches and blue water as far as we can see. The world has some beautiful looking beaches but some are little more hidden than others. Here are some of the world's best hidden beaches ready for you to enjoy…

Hidden Beach, Mexico
After swimming through a small tunnel in the Marieta Islands in Mexico you'll reach the remains of a bomb site, but it isn't full of ruins and destruction as you'd expect but rather a secluded beautiful stretch of beach. The surrounding area is home to some wonderful wildlife including humpback whales and manta rays and is only a short ride away from Mexico City.

Shipwreck Cove, Greece
Shipwreck Cove is one of the most photographed beaches in Europe and sits on the North West cost of the Greek island Zakynthos (otherwise known as Zante). Shipwreck Cove is also called Navagio Beach can only be accessed by boat but is worth the trip. The steep surrounding cliffs give this an enclosed feel but beware there is nowhere to shade yourself from the sunshine.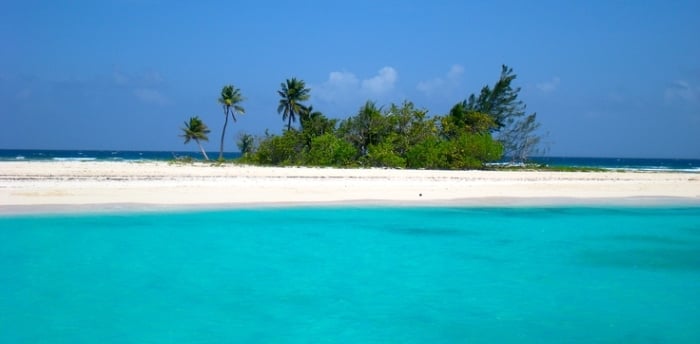 Icacos, Puerto Rico
Head to Las Croabas in Puerto Rico and hire a motorboat to head to a pretty deserted island where there are no buildings and no roads. The island itself takes less than an hour to walk around so you can spend the rest of your time basking in the sunlight.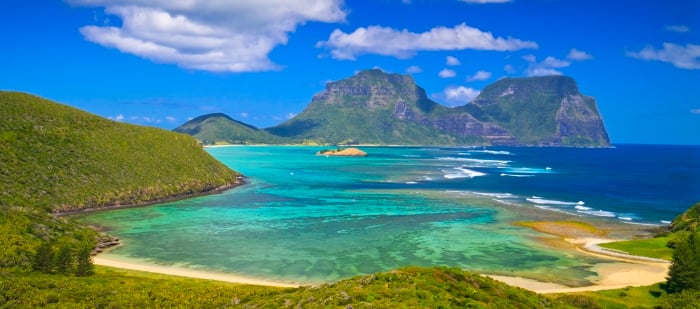 Lord Howe Island, Australia
The Lord Howe Island is a close guarded secret among those who live in Sydney and this tiny island has a tourist cap limit of 400 where most people get around on bicycles. A volcanic eruption 7 million years ago caused the island which is an UNESCO World Heritage site which is home to mountains which plunge straight into the sea and you can hand-feed kingfish from the beach.
Kelebekler Vadisi, Turkey
Kelebekler Vadisi in Turkey (otherwise known as Butterfly Valley) is located either by taxi boat or by walking the Lycian Way Trial if you don't mind sheer and rocky walks. The beautiful beach is hidden away from the hustle and bustle of the country and the namesake comes from the some 60 different rare species of butterfly which are found in the area. If you take a dip in the ocean you can splash around in two small waterfalls which cascade down.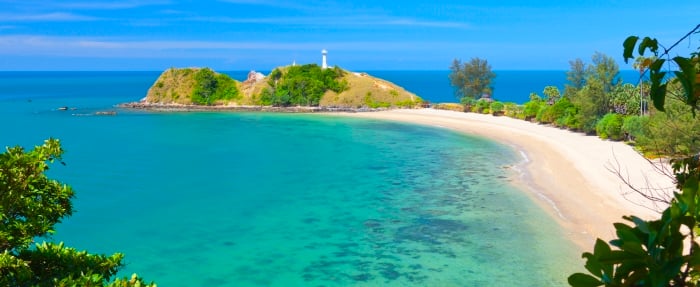 Koh Lanta, Thailand
Located about an hour's van or speedboat ride from Krabi airport sits Koh Lanta in Thailand whose western side offers nine beautiful beaches which are over 80 degrees hot all year around. The island boasts not only some of the most pristine beaches you'll find but beautiful coral reefs where you can try your hand at snorkelling.
El Saler, Spain
El Saler is three miles of sandy dunes which are located in the Albufera National Park in Valencia. Because the bay is sheltered it is perfect for topping up your tan, and windsurfers are able to take advantage of the stronger Garbi winds.
Holbox Island, Mexico
Holbox is part of the Yum Balam ecological reserve and is separated from land by the beautiful Yalahua Lagoon. The island itself is 26 miles long and has a whole host of secluded beaches complete with white sand and jade green water perfect for a dip and a sunbathe. The island might take a while to get to - a two hour taxi ride from Cancun airport and a nine mile water taxi or ferry ride there - but it's well worth the trip for some rest and relaxation.
Kynance Cove, UK
You'll probably find it hard to believe that some of the most beautiful beaches are located in the UK but Kynance Cove is a little slice of the Caribbean located on the most southerly part of the UK in Cornwall. Alongside plenty of other idyllic stretches of beaches and coastlines lies the pretty Kynance Cove which has been designated as an Area of Outstanding Natural Beauty. Think golden sand, rugged cliffs, crisp blue water and islands and caves to explore.
Off travelling soon?  Grab an international SIM card to get free incoming calls in 90+ countries and cheap worldwide data, calls and SMS.